Thanks to Cleta R., a member of our Facebook Mod Ornaments stitching group,  I now have some very nice photos to share of this design done in traditional Christmas colors.  Sandy Arthur adapted her stitch guide for those students interested in an alternate to the painted pink and green color scheme, choosing threads in a red/green/gold collection.  Cleta has been busy stitching and has two ornaments completed: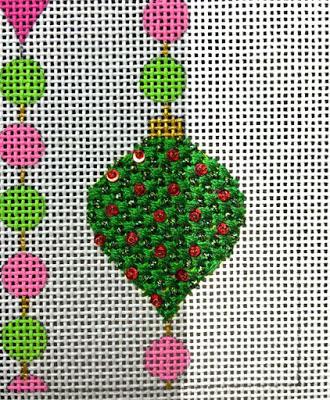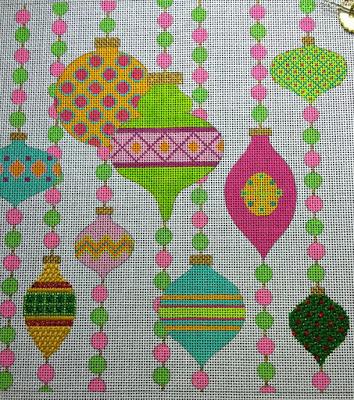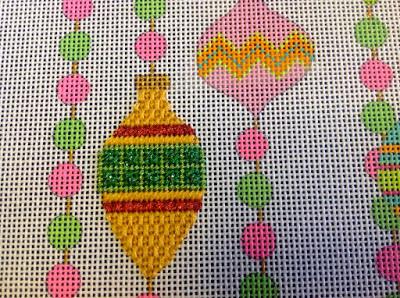 Just wonderful! Cleta did a great job stitching and Sandy outdid herself coming up with a conversion that completely transforms the original canvas.  Kudos to you both!
My friend Connie has hers nearly complete and in the pink/green original color scheme: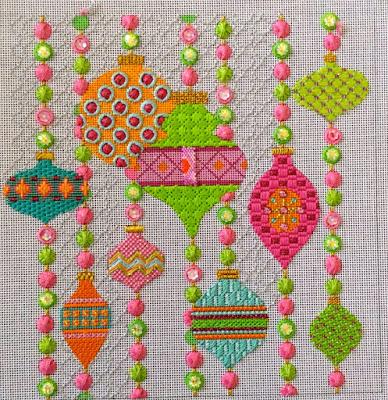 Such fun!  I am still plugging away on mine, hopefully I'll have it done in time for this Christmas!