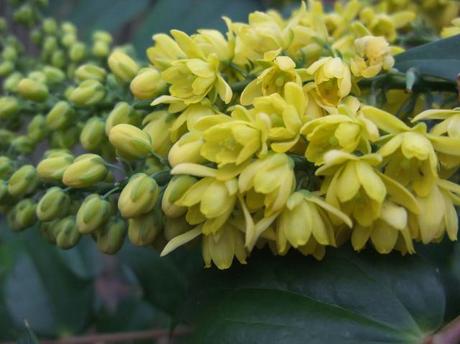 Sadly the Mahonia is over now but it was wonderful
I have been playing around a bit with the appearance of the blog.  Changing the theme to Twenty Ten which will give me lots more functionality and also finally sorting out the menu with pages and posts stored on appropriate pages. It was amazingly easy once I had finally understood the instructions but I took my usual approach to IT and kept trying different things until it worked.
This theme allows me to categorise posts as standard, gallery or asides.  This post is going to be categorised as an aside which is really why I am writing it to see what it looks like!
Do let me know what you think of the new look