Rating:
79/100
Welcoming:6/10
Menu Choices: 9/10
Food Presentation: 10/10
Food Temperature: 10/10
Food Taste: 17/20
Service: 7/10
Ambiance/Music: 6/10
Architecture/Interior: 6/10
Air Quality: 8/10
Total: 79/100
More about:
Wagamama, London
The wagamama story began in 1992 when the first restaurant opened in london's bloomsbury. Inspired by traditional japanese ramen bars and asian flavours, wagamama was designed to offer a new kind of dining experience – one that offers fresh japanese-inspired food in a friendly, vibrant setting. Today, wagamama is an award-winning series of restaurants available in 17 countries already.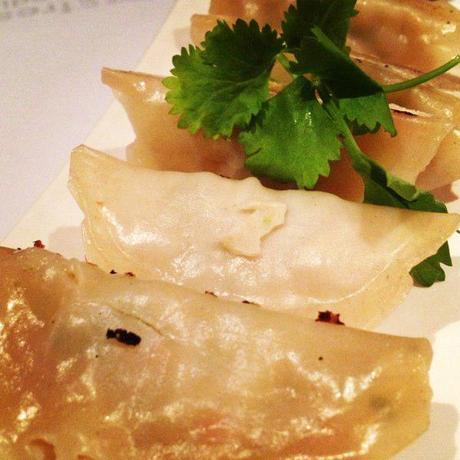 The menu consists of side dishes, main meals and desserts. The order is taken on an electronic handheld device and zapped through to the kitchen by radio signal where it is cooked immediately.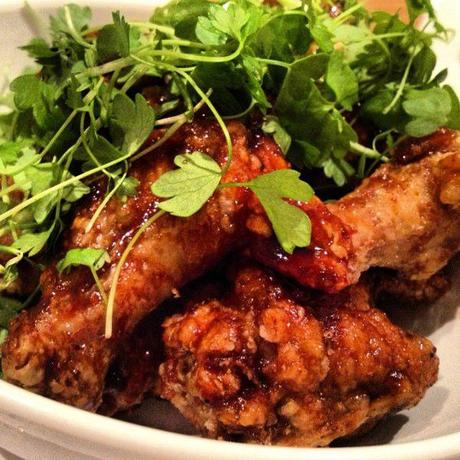 We Ordered from their diversified rich menu:
- Chicken Tebasaki: Tender chicken wings glazed with the special wagamama barbeque sauce
- Yasai Gyoza: five steamed grilled vegetable dumplings. served with a sweet ginger soy dipping sauce
- Duck Gyoza: Five deep-fried duck dumplings, tasty parcels of meat and vegetables wrapped in thin dough. served with a spicy cherry hoi sin sauce.
- Teriyaki Chicken Donburi: Grilled juicy chicken glazed with orange teriyaki sauce, sticky white rice, with thin sliced carrots, pea shoots, spring onion and sesame seeds and a side of spicy kimchee
- Yaki Udon: teppan-fried udon noodles in curry oil with chicken, prawns, chikuwa, egg, beansprouts, leeks, mushrooms and peppers. garnished with fried shallots, pickled ginger and sesame seeds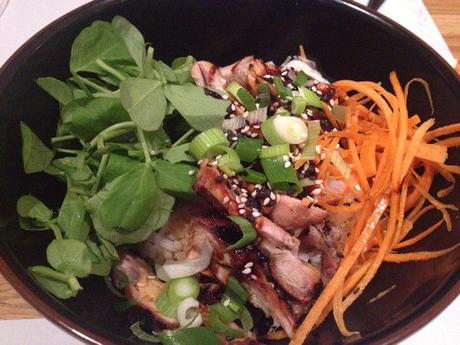 They created others followed:
Wagamama has a number of features that have since been adopted by many restaurants. Orders are taken via PDAs, and wirelessly networked to the kitchen. Once orders are taken, food order numbers are written on customers' paper place mats and food is delivered to the table once cooked, which means dishes may not be served at the same time. Customers sit on either side of large tables, seating as many as 20 people at one table.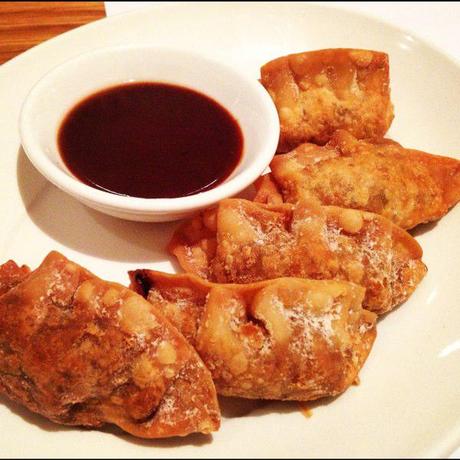 I love it. I simply love it. After trying the Istanbul Restaurant and falling in love with it, I decided to visit all Wagamamas in the cities I will be visiting around the world. Wagamama's food is simply extraordinary, full of flavours and taste even though its a simple restaurant with simple combinations and an open kitchen where preparations are made with love.
Chicken wings are hyper crunchy mini chicken wings with a sweet touch and not watering or sticky like the Americans do them. The Teriyaki Chicken are awesome; crunchy and slightly burned on the sides marinated in their black sauce and appreciated with the signature rice. The Duck is out of this world! and the noodles are a plate I devoured all by myself that night.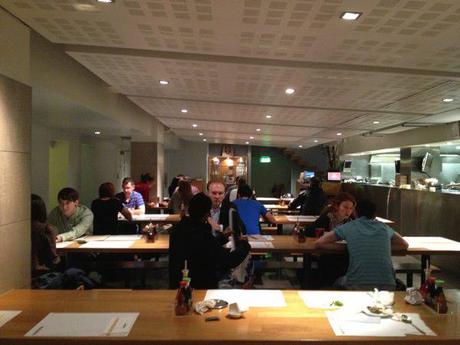 Details of the restaurant I like:
8 long wooden tables cantina style where all customers sit next to each others. Another three tables are on the side for more privacy. The usual wagamama open kitchen. Soy sauce, spicy oil and spicy red pepper presented on the tables. A simple double sided A3 size menu with lots of descriptions. Simple bamboo chopsticks. The huge Wagamama portions.
The Minus:
The low ceiling of this underground restaurant made for eating. Only eating quickly and moving on, a thing I didn't appreciate at all considering that Wagamama's food is really unique.
Combining fresh and nutritious food in an elegant yet simple setting with helpful, friendly service and value for money.
























Pages  [
1
]  [ 2 ]  VN:R_U [1.9.20_1166]