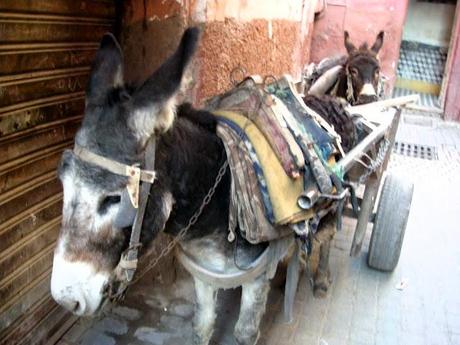 There are all sorts of things I miss about Marrakesh....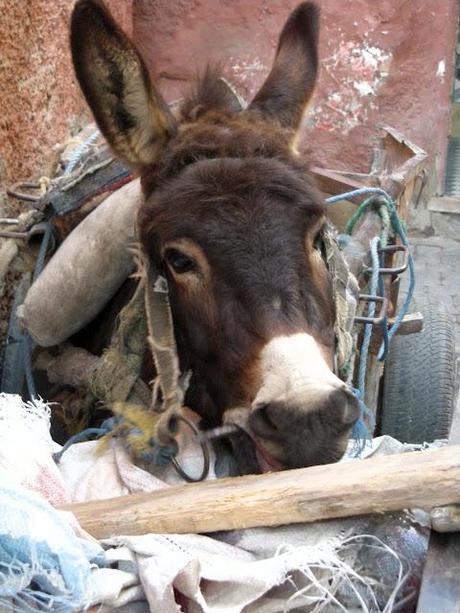 the patient donkeys amongst them....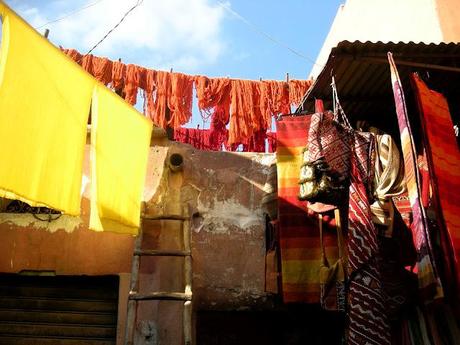 not to mention the brilliance of the colors ( here in the dyer's souk)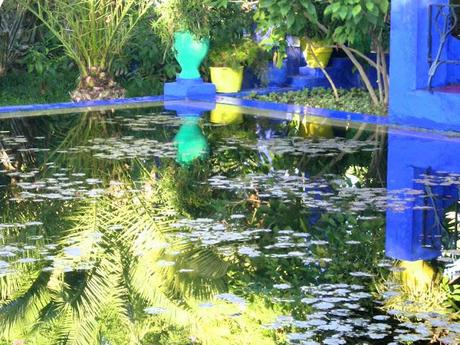 and the Jardin Majorelle.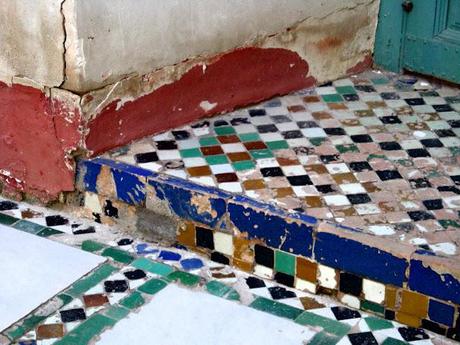 Marrakesh has so much that is beautifully shabby-chic (here at the Bahia Palace).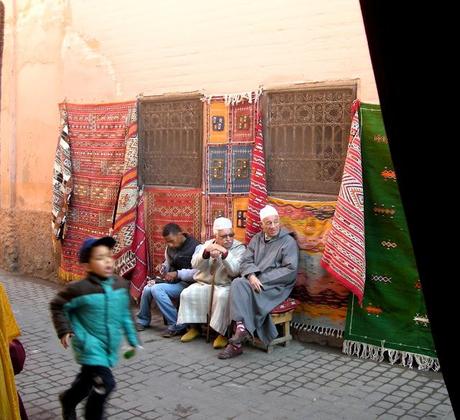 I always like this photo taken on rue riad Zitouna Djedid of three generations....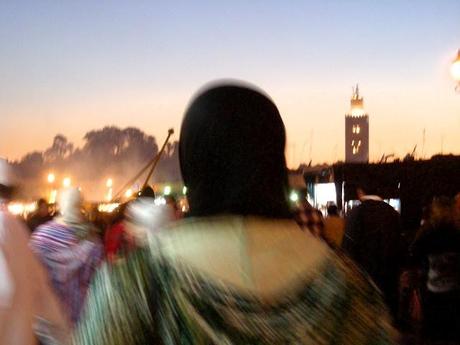 I miss the mystery of evening coming on in the square. So I'm really looking forward to the arrival of
Maryam's
new book which just came out.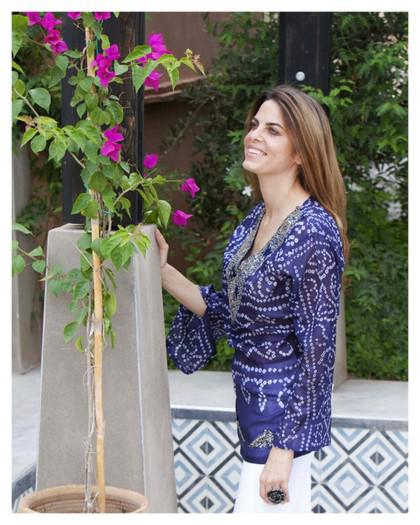 Maryam Montague. photo courtesy google images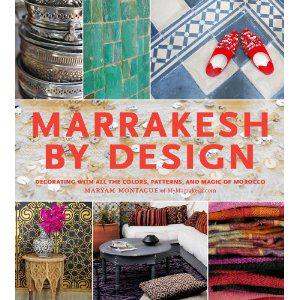 I imagine a compendium of delights awaits within. Click
here
to see.