A simple, plain, usual pantsuit revisited.
Three things can happen: it's a silent presence in your closet, is still in good conditions, it lingers there. Good chances are it hurts getting rid of it or if you have given it as a gift to someone, you will see that someone rocking it. Chances could be, you changed jobs (or retired early) and you don't need to wear corporate attire anymore, however it is still perfectly modern and not outdated in shape or length. The opposite could be the truth, that is, you have changed jobs, have been promoted and you want to wear it again. Either way, here are some options. 
FIRST LOOK.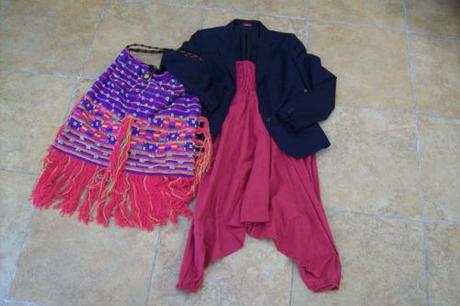 Split it and wear the jacket with a "harem pants" strapless jumpsuit in cranberry and an oversized ethnic carry all. Flats would be best, either Toms or espadrilles or Repetto ballerinas.
SECOND LOOK.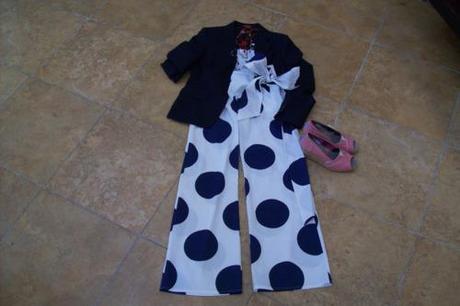 Pull off an unusual nautical look. Wear the jacket, with a plain tube top and some high waisted white cotton popeline pants with giant  navy blue spots, knotted at the side with a big bow, red espadrilles and gold and red necklaces.
THIRD LOOK.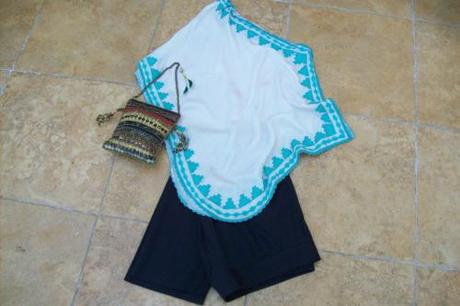 This is more appropriate for a late afternoon cocktail: one shoulder silk embroidered top, beaded mini purse and a single earring with feathers. 
(Source: stylecaster.com)