Last Thursday was the only good day in a series of rainy days. So I took off to go with my wife to Mount Harder above Interlaken. While going up the valley was still packed with clouds which later dissolved. Autumn nature was displaying its full beauty.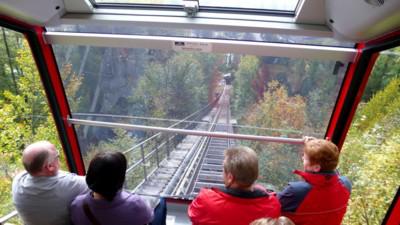 Looking down while going up. In the "Harderbahn" above Interlaken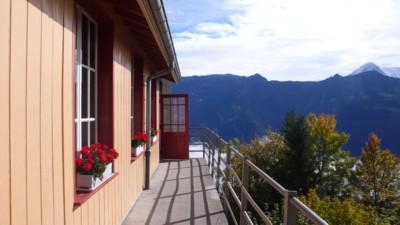 At the hill station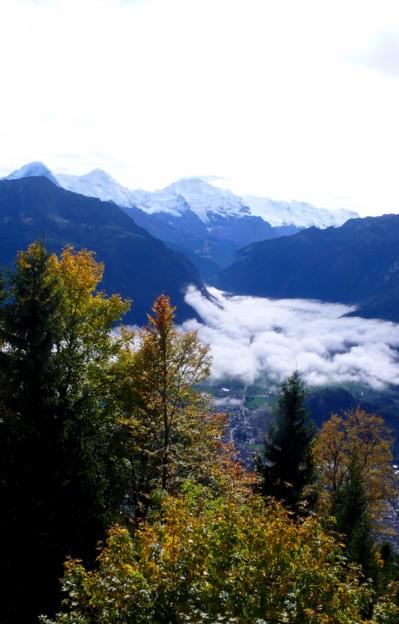 In the valley the clouds looked like floating cotton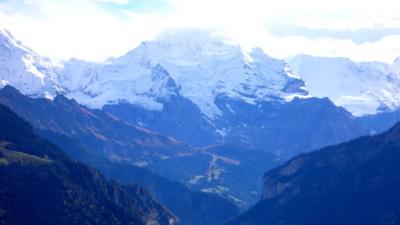 A majestic view to the Mount Jungfrau, Eiger and Mönch.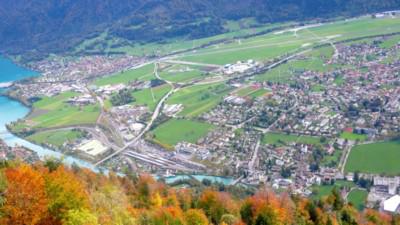 View of Interlaken – situated "inter the lakes" of Lake of Brienz and Lake of Thun. The leaves are getting fiery colours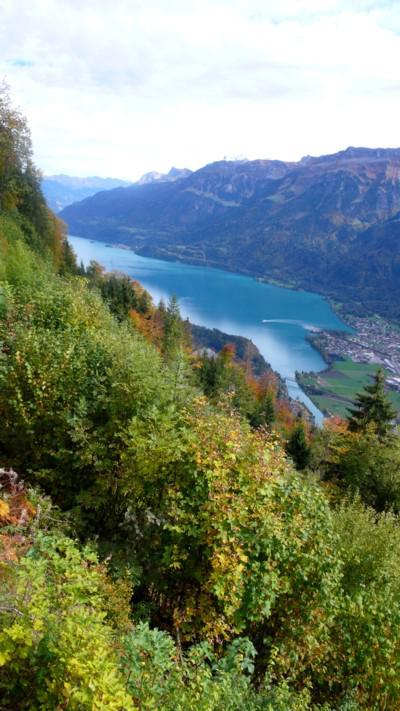 The lake of Brienz shining in deep turquoise colours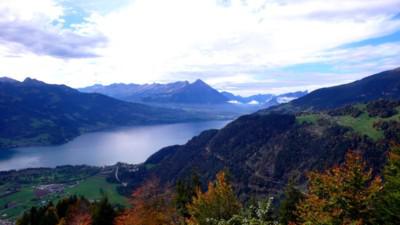 The lake of Thun with view of Mount Niesen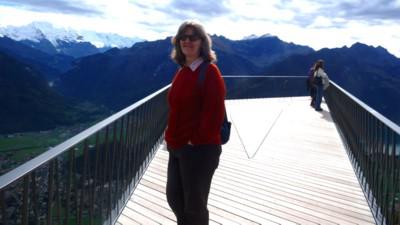 A fantastic panorama platform over the steep mountainside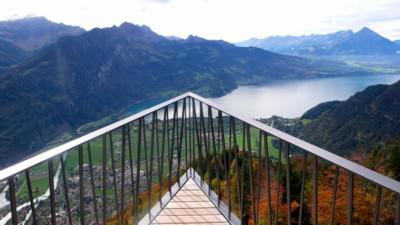 "Living at the edge"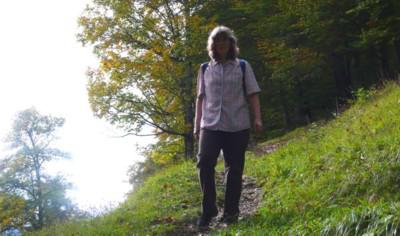 Walking down a steep mountain path. You have to be very concentrated, for the ground was still slippery from the rain of the last days.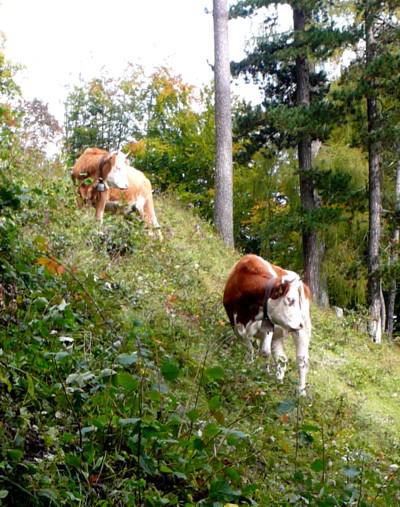 Curious cows…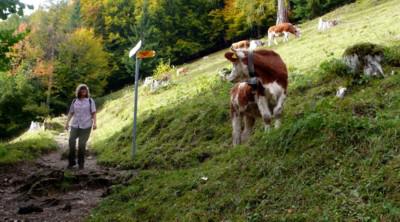 … and curious walkers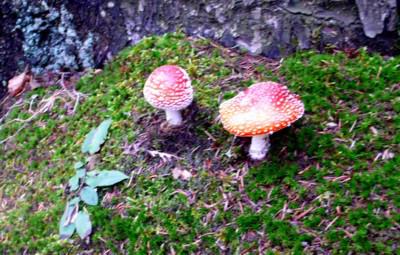 Houses of fairyland in the forest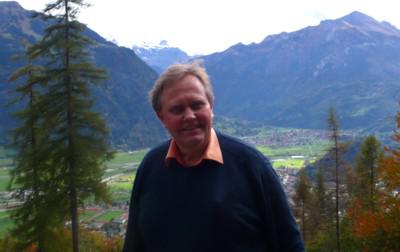 A little pause, with view to Mount Jungfrau and Interlaken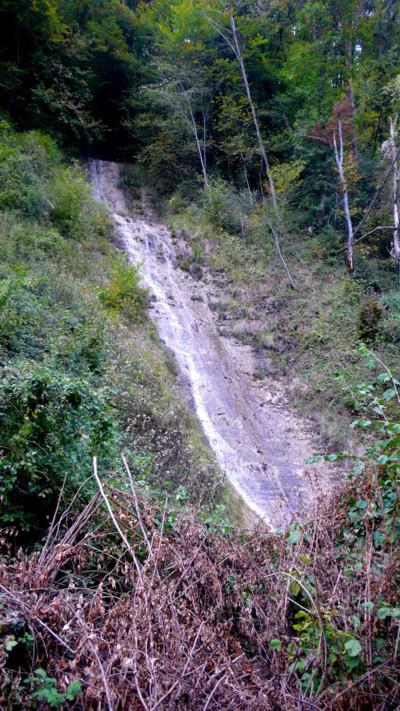 A waterfall on the way down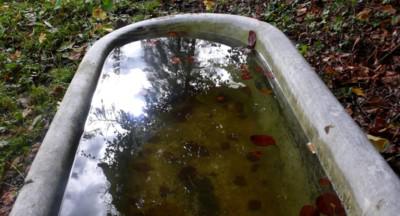 Heaven and earth meeting in an old bathtub – a watering place for the cows