We're back with some more Remodelista love! (Check out our past favorites from the design website and a
Q&A with the site's editor and co-founder Sarah Lonsdale here
.) From an ambitious, multi faced building in the UK to ten exposed copper decor ideas, check out our top six picks below.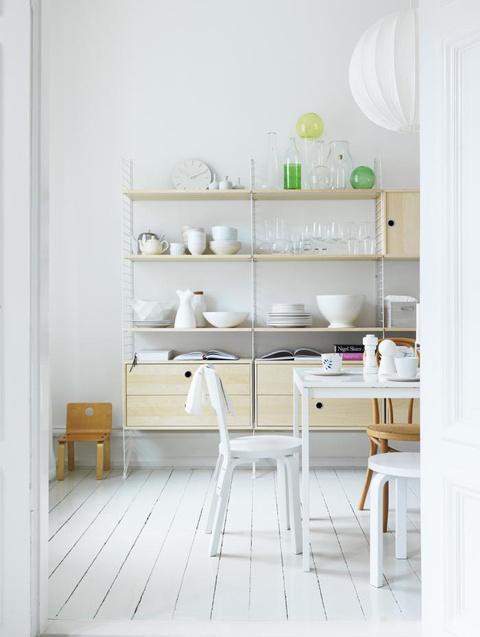 Classic Swedish Shelving, Kitchen Edition
Sweden's very own modular shelving series by String recently expanded into furniture, such as a white and birch collapsible table. Originally designed in 1949 by Swedish architect Nils Strinning, the String line offers flexible shelving units offered in various sizes and finishes configured to fit any space. For more Swedish love, check out these 17 innovative Swedish designers here.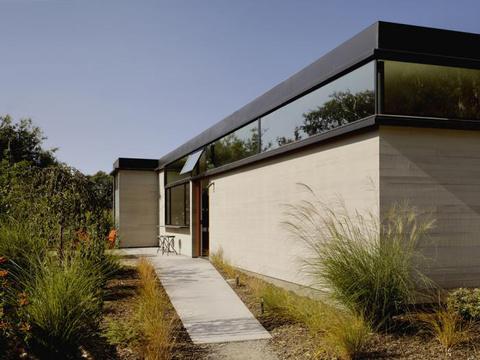 The Architect Is In: Beyond Prefab in a Sonoma Weekend Retreat
Quickly take a trip to this 1,900 square-foot prototype prefab house in Sonoma designed by San Francisco-based architect Neal Schwartz. Says Schwartz, "Many clients are interested in prefab options, which can be wonderful, but are not necessarily cheaper than a smart, custom solution. Simply having the flexibility to sensitively respond to the particularities of a site adds so much value to a home."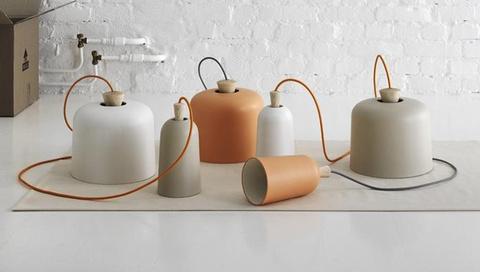 Fuse Lamp by Note Design Studio
These porcelain and ash wood Fuse pendant lamps by Stockholm-based Note Design Studio for Italian design brand Ex.t. blends the perfect combination of traditional Italian craftsmanship and Nordic simplicity.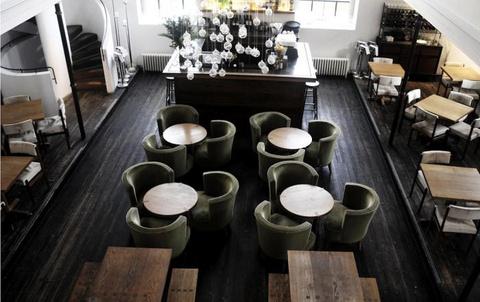 A Room at the Inn: At the Chapel in Somerset
What do you get when you combine a bakery, wine shop, cafe, bar, eatery, and hotel? At the Chapel in the village of Bruton, that's what. A former Congregational church that dates back to the 17th century and recently renovated by architects Mackenzie Wheeler, At the Chapel is a traveler's dream. Seen here, the double-height dining room being illuminated by a glass fiber optic chandelier by Bruce Monro.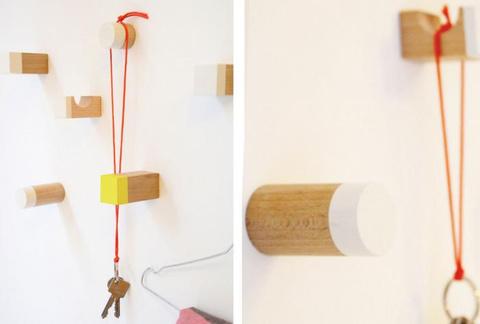 DIY: Instant Hallway Hooks Made from Blocks
At Dwell, we always love seeing clever DIY ideas and these hallway hooks by German design studio Snug are a shining example. All you need: a few children's wooden blocks, drill, screws, paint (optional), masking tape, et voilà—instant storage! All done in less than an hour, too.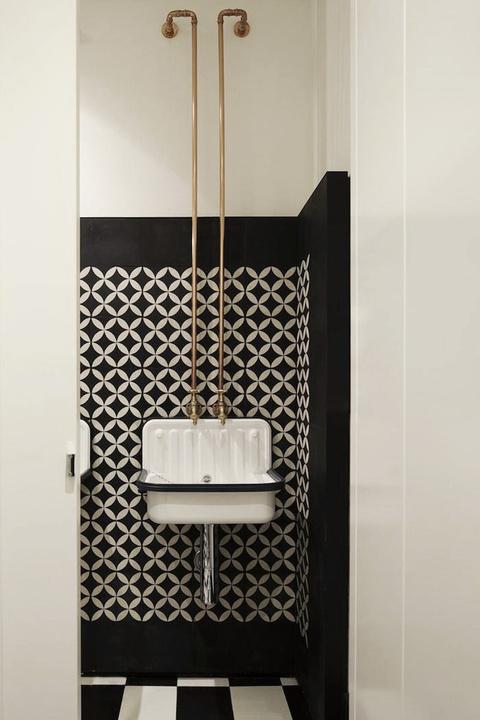 10 Favorites: Exposed Copper Pipes as Decor
It's always been there, but atomic number 29 is back with a bang, most recently at the Salone Internazionale del Mobile 2013 and these ten examples of exposed copper done right. More copper? Check out our roundup of our top copper picks here.