Our two youngest boys have birthdays 13 days apart so we usually, with their blessing, combine the parties into one. This year it had to be Minecraft! The cakes were so awesome & there are so many of your kids who are Minecraft crazy like mine I thought I would share a few pictures real quick.
   Okay, seriously though, it's not funny anymore! They can stop growing now! Today my middle son turns 8… what happened! How did he get this big? How did I get this old? Why does it all have to change? What time is it? Where are my pants? You kids get off my lawn! … Sorry, I lost track there for a minute. As I was saying he is 8 years old today despite all his neurosis (he was awake pretty much every hour on the hour last night even with a good dose of melatonin) he was pretty happy this morning.  I surprised him with his favorite breakfast this morning pancakes in funny shapes & my wife made bacon! My birthdays don't really depress me anymore…the kids birthdays… those will knock the wind out of ya! 
   On a short side note if you don't know about the webshow Autism-Live you should check it out! It's a great resource & a lot of fun! Aaaaannnnnddd since your are already going to check it out now that I gave you a heads up on in you should totally tune into the show next week on Jan. 22 at about 11:15 or so to see…. me! I have been on a few times & it's always fun! Between that & a great opportunity I'm a part of next month where I will be speaking on a panel at the University Of Oklahoma's Children's Hospital about Autism, Immunizations, & all kinds of interesting stuff!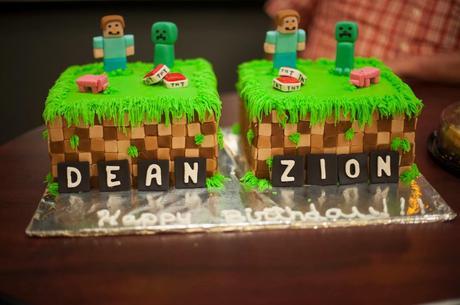 They insisted that the minecraft cake have a pig on it! Non-Nagotiable!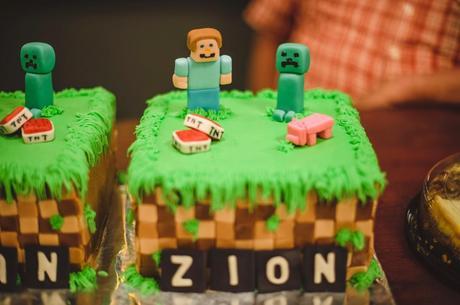 All the staples! Pig, TNT, Steve, & a Creeper!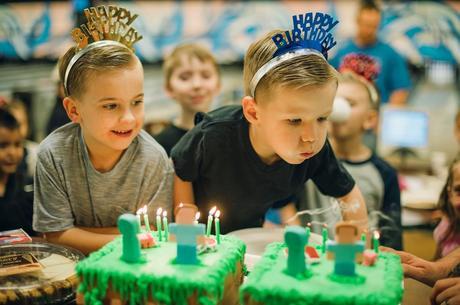 Making wishes!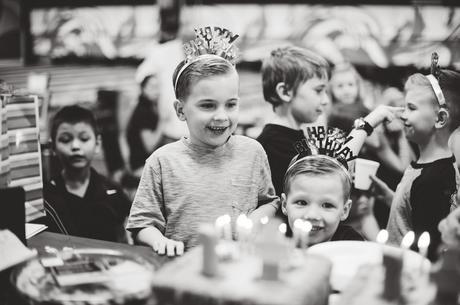 The rare & illusive REAL smile! You don't get many of these with that kid!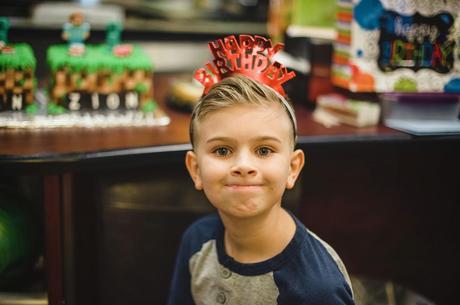 Jayden, doing a good job at not being upset that this party is not about him!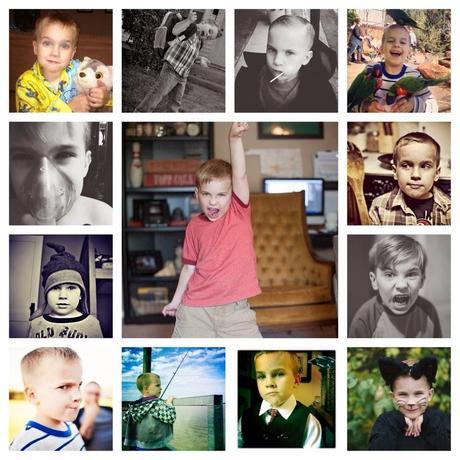 The many faces of Zion!