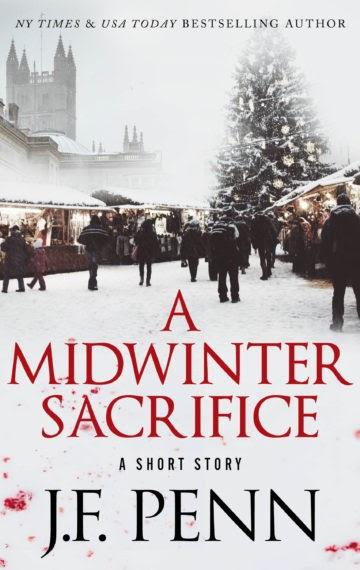 At the edge of a blood-stained, ancient spring, a pagan goddess awakens from a long sleep thirsty for sacrifice...
When down-on-his-luck busker, Evan, arrives at the Christmas market, he expects to play tunes of festive cheer for the merry crowd - and to reap the reward for his music.
But when an icy winter storm blows in and disaster strikes, Evan must make a choice that can only end in... A Midwinter Sacrifice.
***
Under the heart of the city of Bath, an ancient spring spluttered in the dark of the crypt.
***
(Independently Published, 14 December 2021, ebook, 25 pages, freebie from the author)
***
***
I'm a huge fan of the author and was looking forward to reading A Midwinter Sacrifice. I enjoyed this story though I wanted it to be longer. The story is rich and detailed and I liked the impression I got of Bath in the winter. It felt very real. I wanted the story to have a happier ending but also felt the ending worked. This is a pretty decent story.