A mid range smartphone HTC Desire U is launched in Taiwan
In a report from a tech website Digitimes stating that Taiwan's Chunghwa Telecom (CHT) with cooperation from HTC Corp. jointly launched an entry level smartphone dubbed as the HTC Desire U, which offer only available for contract sale.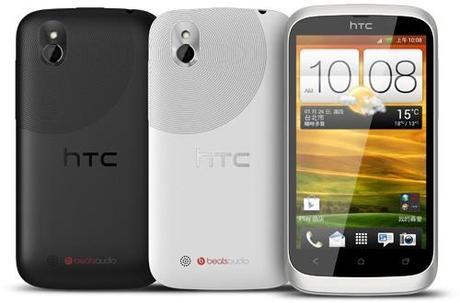 The mid-range smartphone sports a single core 1GHz processor with Beat Audio technology, powered by Android 4.0 (Ice Cream Sandwich), equipped with 512MB of RAM and 4GB of ROM. It also features a 4.0-inch WVGA screen with a resolution of 480 X 800 pixels and a 5-megapixel rear camera. The device is measured at 62.3X118.5X9.32 millimetres and weight about 119 gram.
According to another Taiwanese tech website, China Post which quoted HTC North Asia President Jack Tong as saying, "the most competitive entry-level device on the smartphone market, alongside the great success of our high-end HTC J Butterfly, HTC aims to use the Desire U to complete its product portfolio."
The HTC Desire U started selling in Taiwan on Thursday at the price of NT$7,990 (US$275 | RM533). HTC and Chunghwa Telecom intended the phone to be sold mainly for students and first-time smartphones users and will be available worldwide later this year.
This is indeed a smart move by HTC and when it finally reach our stores, it will definitely appeals to students and budget phone seekers alike. With that price tag of RM533 (provided that they don't increase the price), the device has a competitive edge against ZTE's Acqua V880E which is currently price at RM499. One feature that the Desire U paired better than the Acqua V880E is its 5MP camera versus the Acqua's 3.2MP. Can't wait for the device to make its appearance in Malaysia.

[Source: 1 2 | Image credit: 1 ]
A mid range smartphone HTC Desire U is launched in Taiwan