Have you had a mentor along the way through your life's journey? Whether it be in your personal life, spiritual life or professional life a mentor can guide you through your life's journey with some ease. A mentor can be a wonderful asset throughout your career and life.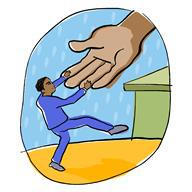 A good mentor will show you the way so you don't have to struggle in different directions. They will not do the work or journey for you like an enabler would but they will provide guidance and support.
I have had a few mentors along the way and this week one of my longest and favorite mentors is retiring from the job I work at in sales. It's an ironic story since this mentor almost did not hire me at a previous job. His assistant manager recommended me. To this day I always remind him of it.  We both had since left that newspaper 20 years ago to the one we both work for now. 
What makes a mentor great?
Patience 

Ability to teach and not be afraid to have you know what they know (no jealousy) 

Not afraid of letting you succeed

Wanting you to succeed

Trustworthy

If they don't have an answer they will find one for you

Accessible - you can reach them to ask questions anytime

Providing Guidance - not telling you what to do but recommending what you  could do

Non-judgemental
So I wish my mentor well in his retirement and I'm sure I will still be able to ask questions.  I'll have to stop and think first if the answer was already given to me at some point over the past 20+ years. I may find the answer was there already!
Do you have a mentor or are you a mentor yourself?