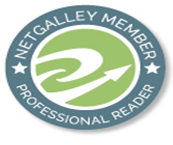 A girl, missing
A woman, searching
A killer, planning...
A thrilling new FBI series for fans of Tess Gerritsen and Karin Slaughter.
FBI Agent Elsa Myers finds missing people.
She knows how it feels to be lost...
Though her father lies dying in a hospital north of New York City, Elsa cannot refuse a call for help. A teenage girl has gone missing from Forest Hills, Queens, and during the critical first hours of the case, a series of false leads hides the fact that she did not go willingly.
With each passing hour, as the hunt for Ruby deepens into a search for a man who may have been killing for years, the case starts to get underneath Elsa's skin. Everything she has buried - her fraught relationship with her sister and niece, her self-destructive past, her mother's death - threatens to resurface, with devastating consequences.
In order to save the missing girl, she may have to lose herself...and return to the darkness she's been hiding from for years.
***
[She likes the feel of the ground underfoot and so she toes off her sneakers and carries them, swinging loosely from her fingertips]
***
(Mulholland Books, 2 January 2018, ebook, ARC provided by the publisher via NetGalley and voluntarily reviewed)
***
***
I love the title of this book and this is why I wanted to read it.
I thought A Map of The Dark was a fantastic read. It's the kind of thriller I like, gripping, well-thought out storyline, compelling characters and full of unexpected turns.
I thought Elsa was a great character. She's passionate about her job, no matter how unpleasant it can be at times and is driven. I liked the flashbacks to Elsa's horrible childhood and the behaviour of her mother, which shows why she is such a strong person.
A Map of The Dark is the kind of book that gets a hold of you and refuses to let go. I found it impossible to stop reading because I absolutely had to find out what happened next.