It's that time of year again, dudes-time to toss the belt aside and unhook that button, or else buy sweatpants with a forgiving waistband, because the onslaught of holiday feasts is upon us and looking to be just as relentless as in years past. The one to start them off is just around the corner: Thanksgiving. But sometimes it's difficult to make sure everyone, from Great Uncle Henry to the infamous Mother-in-Law, stays happy with the food choices. So we've got the best Thanksgiving recipes to try, as easy as they are delicious.
The Pre-Game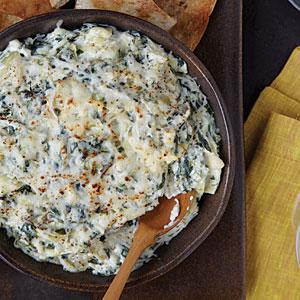 Image Source: www.myrecipes.com/recipe/spinach-and-artichoke-dip
When it comes to Thanksgiving appetizer recipes, one of best crowd-pleasers is a dip. You can put it in the middle of a table, throw some chips around it, and be done. Try a warm, cheesy spinach and artichoke dip, like the one found at myrecipes. The best part? It's vegetarian, so you don't have to follow a rabbit hole trying to find vegetarian Thanksgiving recipes. We repeat: crowd-pleaser.
The Bird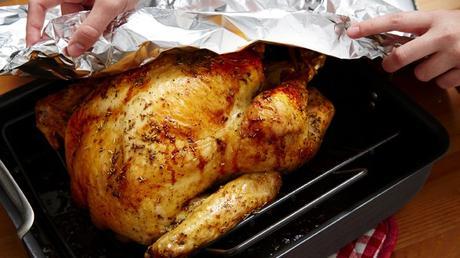 Image Source: www.bettycrocker.com
How could you have a proper Thanksgiving without a fat ol' turkey?
Faced with all the turkey recipes Thanksgiving might seem more like a suspense-Thriller. You never know where the knife will go. Sure, you could try adding fancy spices and seasonings, but what it really comes down to is having the best technique. For that, Betty Crocker's got you covered. Now, "Betty Crocker" might sound like something you've only ever heard in conjunction with cupcakes and the sound of your grandmother nagging you, but there's a reason the brand's become a stereotype-it's tried and true. Betty'll take you through the whole process, from choosing the right turkey to handling all those leftovers you're sure to have.
As long as we're staying on that topic, try the "Simple is Best" Thanksgiving stuffing recipe over at epicurious.
The Wingmen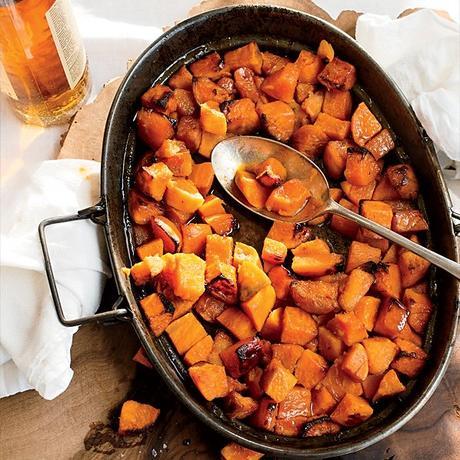 Image Source: www.foodandwine.com
For Thanksgiving recipes side dishes are plentiful. But one of the side dishes we couldn't live without on Thanksgiving has got to be mashed potatoes and gravy. Now, the thing about mashed potatoes is that they're exactly what they sound like: potatoes, mashed. Things get dicey, however, if you've got someone a little more picky in your bunch-say, a vegan, then Vegan Thanksgiving recipes are even harder to find than vegetarian. So down at sweet beet and green bean, they've concocted a super simple recipe, completely vegan, that'll satisfy every taste bud around your table.
If you're willing to get a little wild, though, trade the regular red potatoes for some deep orange sweet potatoes, add a dash of bourbon (yes, bourbon), and you'll have yourself a party. Food and Wine provides one of the best side dish Thanksgiving recipes there is. The spice of the bourbon punches up the rolling sweetness of the potatoes in all the right ways. But hold on to that bourbon! It'll come in handy when you get ready to dish out some beverages.
The Sweets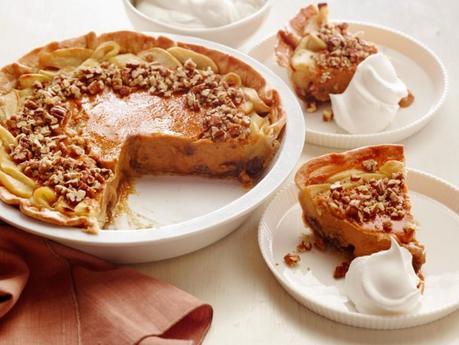 Image Source: www.foodnetwork.com
If you're preparing Thanksgiving pie recipes (and you better be), you're probably already buying cans of pumpkin and apple filling from your local grocery store, along with those pre-made crusts and tubs of whipped topping. But what if we told you making a homemade, all-from-scratch pie wasn't as difficult as Mom made it out to be? And, on top of that, what if we told you that you could combine all the best into one, wonderful mess?
For the ultimate pie Thanksgiving recipe, Food Network combines the best elements of pumpkin, apple, and pecan pie.
The Sips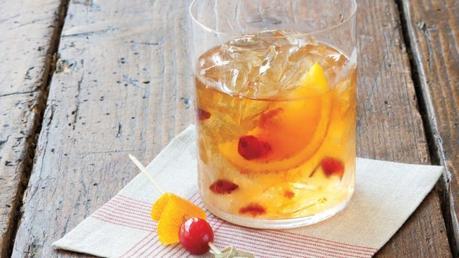 Image Source: www.southernliving.com
That bourbon we told you to keep? Now's the time to fish it back out for some Thanksgiving cocktail recipes. Southern Living's got some of the best damn bourbon recipes, all compiled onto one list. If you're planning on making some cocktails, bourbon's the way to go. It's a warm, dark liquor, perfect for Fall. Our favorite?
You can keep it classy with a Mint Julep, or add a little flare to your Southern-style sweet tea-or, if you're really feeling that holiday mood, throw some sorghum and bourbon into an eggnog recipe. It's all on the list below.
http://www.southernliving.com/food/entertaining/bourbon-cocktails-recipes
With all of those tools in your belt, you'll be ready to serve up a Thanksgiving dinner so good, even your mother-in-law will be in awe. But before we leave, we'll leave you with one more recipe, just in case you're no Gordon Ramsay. Thanks to the Huffington Post, we've got a thanksgiving crockpot recipes for cooking an entire Thanksgiving meal in a single crockpot, and it might just impress your stomach as much as it impresses your watch.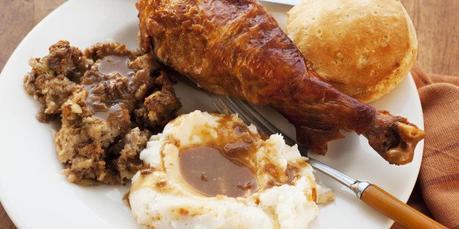 Image Source: www.huffingtonpost.com
With these, the easiest, the tastiest, the best Thanksgiving recipes, you can sit back and enjoy the Macy's parade-just remember that tip about the sweatpants.
comments