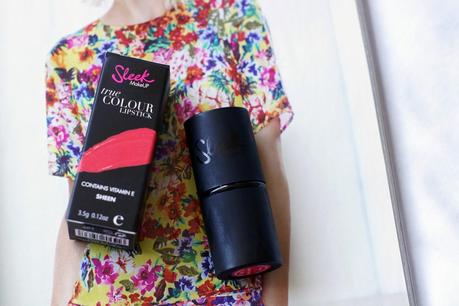 Everyone loves a good dupe don't they? Especially when it's gonna save you some pennies. Today I want to share with you a dupe for MAC's Impassioned, it's Sleek's Candy Cane and it's pretty darn similar!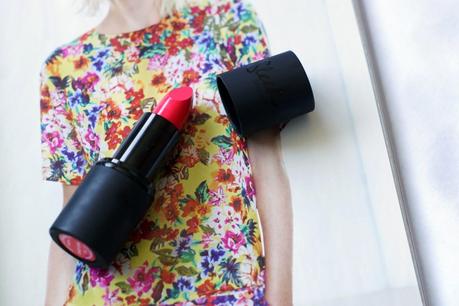 I've been looking at buying Impassioned for a while, but was put off by the (what seems like constant) increase in price. As much as I love MAC lipsticks, I can't afford to be spending £15 on them all the time, especially when I don't reach for bright shades every day, so when I came across this dupe by Sleek, I knew I had to pick it up. 
If you consider Impassioned swatches (there's tonnes on google or temptalia etc) and Candy Cane, they're really similar both in the bullet and 
on the lips. Candy Cane is a hot pink with cool undertones and I think it suits me well, despite being quite pale skinned and I honestly thought it might wash me out.

Impassioned is a amplified creme formula so it's long-lasting and moisturising. Candy Cane is a sheen formula that glides on the lips, feels really mosturising (which is probably due to Vitamin E) and is long-lasting, just like you would expect from an amplified creme MAC lipstick.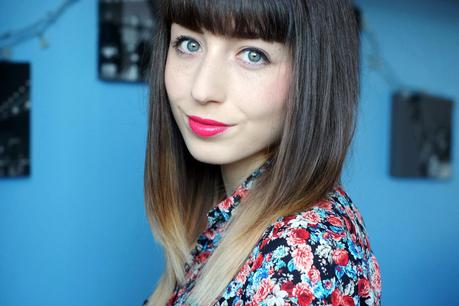 So there you have it, a dupe for Impassioned that will save you £10, thank me later!
Would you like to see any more dupe posts like this? Let me know!
You can follow me on 
Bloglovin
 | 
Twitter
 |
 Facebook
 |
 Instagram | YouTube