With everyone so wrapped up in the holiday season it is easy to forget that right after Christmas comes a brand new year! And during these bitter cold winter days, it is fun to fantasize about what 2012 may bring your way. Big vacations in the spring or summer, new resolutions that will change your lifestyle, or even something as simple as new clothing for all of the fantastic S/S 2012 trends can be a great mental escape from a cold, stressful holiday week at the office. This past fall season, designers presented collections that were rich with saturated colors in very strong styles such as military inspired or even a very literal nod to the '70's; overall the trends were dramatic and spirited and brought us out of the minimal look from seasons prior.
And Spring 2012 collections have taken an equally large step in a different direction than Fall 2011 or even last spring. In the spirit of changing times, designers used this upcoming spring season to channel every fashion fantasy they could dream of. Leatrice Eiseman, executive director of the Pantone Color Institute, the fashion color authority that dictates the latest and greatest colors from the runway to the retail stores, explains:
"Consumers look to spring for renewed energy, optimism, and the promise of a better day… color can help them alter a mood and provide vitality and enthusiasm that enables them to experiment with new looks and color combinations."
After reading the Color Trend Report for Spring 2012, "Dance Into Spring", I could not agree more. This past fall, fashion went bold with new color combinations and made daring colors fit into our everyday wardrobes. And now for spring, we have a whole new color palette to work with that is playful, light, and contemporary. Below are some of our fashion must-have pieces, along with designer sketches that made these colors standout to Pantone, for the top eight colors of Spring 2012.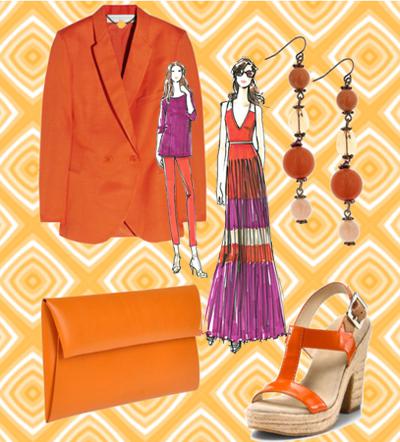 Tangerine Tango w/ sketches by designer Adrienne Vittadini: Inspired by modern art and word travels, this juicy orange hue radiates warmth and cheer. Pair it with other energetic colors.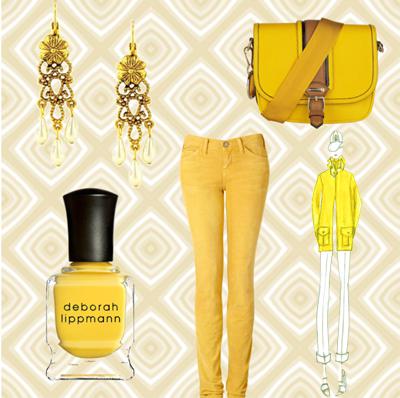 Solar Power w/ sketches by designer Bill Blass: This is a color that demands your attention. The perfect way to update classic American sportswear, Solar Power is clean, sophisticated and modern.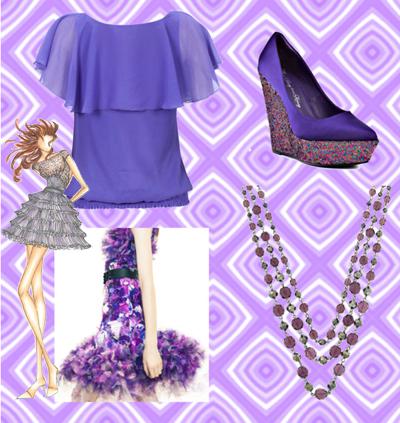 Bellflower w/ sketches by designer Rafael Cennamo: This distinct shade of purple exudes uniqueness and creativity. It is also the perfect ornamental color to add some spark to classic black and white.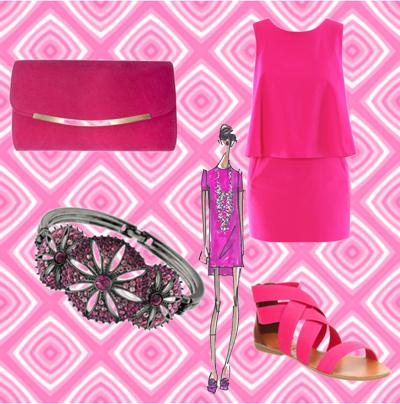 Cabaret w/ sketches by designer Peter Som: This vivid pink was inspired by roses in their myriad of colors. Peter Som used plenty of this color in his collection because it is feminine and flattering, but also bold and assertive.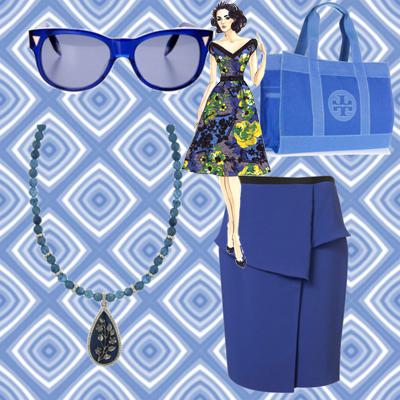 Sodalite Blue w/ sketches by designer Barbara Tfank: Every season needs a good anchor color that works with all the rest, and for Spring 2012, this playful maritime hue is the dependable staple.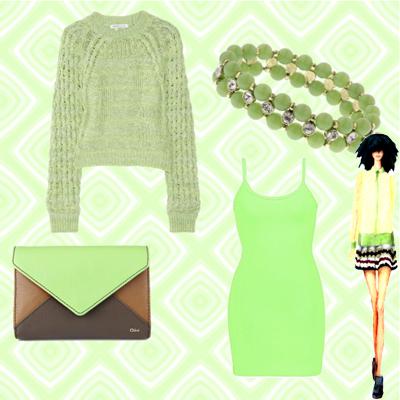 Margarita w/ sketches by Nary Manivong & Alexandria Hilfiger of NAHM: Inspired by the free, playful vibe of Paris in the 70′s, this yellow-green color is as refreshing as its name so suggests.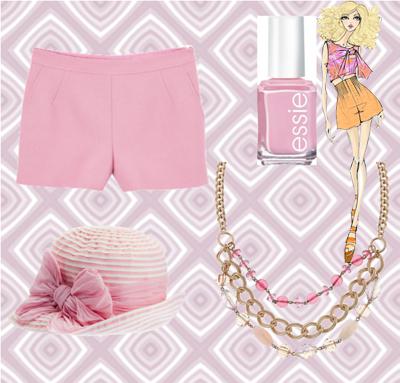 Sweet Lilac w/ sketches by designer Nanette Lepore: This delicate, romantic pink is the essence of spring. Another color that is easy to pair with the others in this lineup, Sweet Lilac is a toned down shade of last year's big hit, Honeysuckle.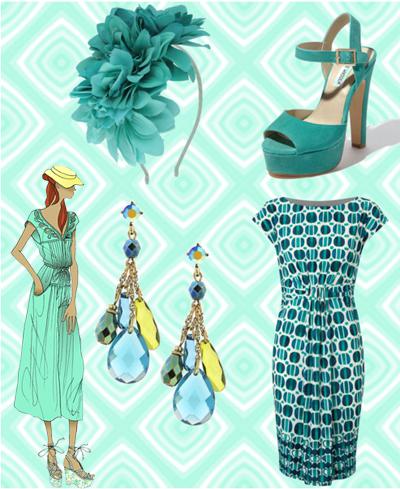 Cockatoo w/ sketches by Tracy Reese: This whimsical blue-green shade has a place in every woman's closet this spring. Wear it as an accent color or make a statement in it!
It definitely looks like S/S 2012 colors will be giving this past fall season a run for its money as far as bright, beautiful colors that are new and stylish. Say goodbye for good to the minimal days of drab colors and take a chance with these bold new hues.  Hopefully this little sneak peek brings a bit more warmth to your cold December day!