Happy weekend!
I'm so excited that it's already February!
We're getting closer and closer to spring, and that makes me SO HAPPY.
SO
HAPPY
Last week I shared a layout I created back in February of 2017.
This week I'm sharing...ANOTHER layout I made in February of 2017!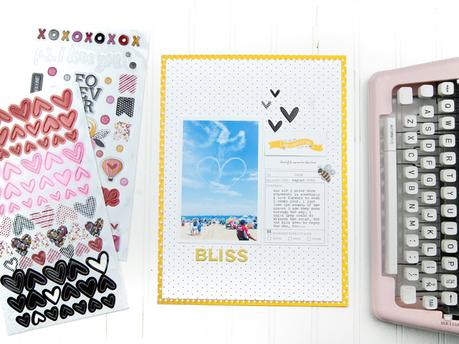 This is an 8.5" x 11" page I created for Fancy Pants Designs, using their Sweet Nothings collection.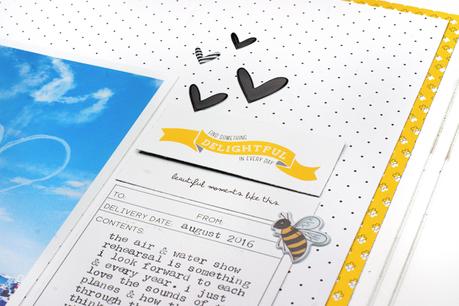 This collection was filled with pinks & reds and was just perfect for documenting Valentine's Day.
But I wanted to challenge myself to use it to scrap one of my favorite summer photos...so I focused on using the blacks & yellows in the collection.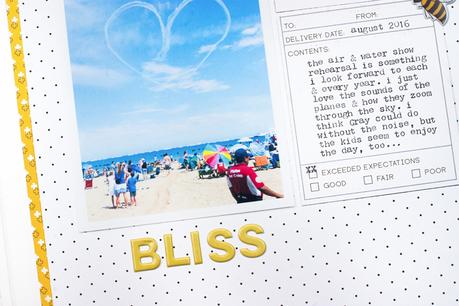 The contrasting colors and polka dots just make my heart sing.
And now I want to be at the beach.
sigh.
Thank you so much for taking a look!
Have a wonderful weekend...
xoxo
SUPPLIES:
Fancy Pants Designs Sweet Nothings CollectionThis line has been discontinued, but you can still find pieces of it HERE & HERE
Looking for more 12x12 inspiration?
Take a look at these posts:
12" x 12" Sibling Page
Pineapple Crush - a layout (via Heidi Swapp)
Scrapping with the Hawthorne Foam Stickers (via Heidi Swapp)