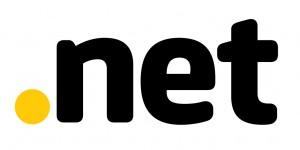 .Net is next up in our series of taking a look at the Non coms. Checking in on where the top 10 biggest sales in the extension are up to lately. ( Sales data courtesy of Namebio).
.Net has only had one of it's top 10 all time sales take place in the last 3 years.
mobile.net
500,000 USD2014-04-16Uniregistry

sex.net454,500 USD2006-05-19T.R.A.F.F.I.C.
porn.net400,000 USD2008-02-13SnapNames
realestate.net300,000 USD2007-02-06Private
lottery.net220,000 USD2010-08-18Sedo
recovery.net200,000 USD2016-01-17Private
diy.net200,000 USD2007-11-14domainclub.org
pisos.net187,500 USD2008-11-18Sedo
cdn.net185,000 USD2012-03-21Uniregistry
chinese.net180,000 USD2011-02-19Sedo
Mobile.net is a developed ecommerce website offering mobile products and services.
Sex.net and Porn.net are both owned by the same company. NSFW or children around, the site only displays a one page adult themed game. The banner at the top says maybe for sale and goes to a Uniregistry lander.
RealEstate.net gives the following warning from Firefox, Warning: Potential Security Risk Ahead
Firefox detected a potential security threat and did not continue to www.realestate.net. If you visit this site, attackers could try to steal information like your passwords, emails, or credit card details.
Lottery.net is a developed website that provides links and news to several state lotteries along with powerball and megamillions info.
Recovery.net redirects to RecoveryCentersofAmerica.com
Diy.net has a one page lander that talks about launching soon, the name looks to have changed hands from the person who bought it back in 2007, it's now owned by a lady in Taiwan.
Pisos.net does not resolve.
CDN.net – developed website, it describes itself as: CDN.net is the world's first CDN to offer fully transparent global content delivery with guaranteed sub-50ms latency. We put the world's best content delivery infrastructure providers at your command, with simple packaging, simple pricing and one uber-simple UI.
Chinese.net returns a server error.