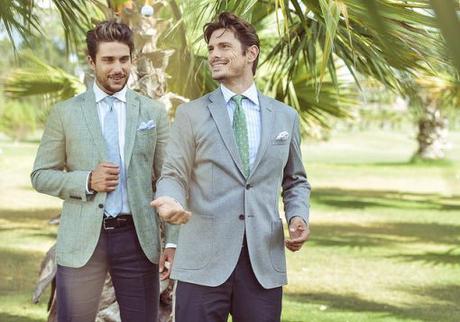 The spring-summer season is the perfect opportunity to play with your clothes and to style up your outfits by adding accessories that express your personality and taste. From a sartorial point of view, summer allows one to be highly creative, as the spectrum of accessories that are available in the spring-summer season is a lot wider than the range you come across in the fall-winter season.
Summer accessories are usually more dynamic than fall accessories: they are more colorful, they feature more patterns, prints and textures and they are made from a larger variety of fabrics.
Wearing interesting accessories will make you reflect the season through your clothes and will indicate that you are a man who pays attention to every detail, as this is what accessories are all about.
Accessories that are suited for the warm season come in all shapes and sizes and one can find a wide range of choices both in on- and offline stores. One of our favorite brands that offer a great palette of accessories is the Maltese brand Gagliardi. Their accessories have a great aesthetic and feature that lovely Mediterranean flair that is strongly associated with the summer. With a subtle and elegant, yet powerful line of products, this brand's pieces stand out as one of the most remarkable approaches to the season.
Owning statement-pieces is a great way to enhance your wardrobe. The fact of the matter is that good accessories can style up even the blandest of outfits and can take your style to a new level.
From nautical to pastel, almost anything goes in the summer. Let's take a look at the main categories of spring-summer accessories we recommend sporting this warm season:
Ties are one of the most common men's accessories in the world. They give a man elegance, they make him look more polished and sophisticated and they add a dash of refinement to his look.
In the summer, you can opt for ties in brighter colors such as orange, red or pink. Remember that if you are wearing a tie, its width should be proportionate to your body (bigger men should opt for wider ties, while thinner men should go for skinny ties) and that a tie should always touch your belt line, it should never go above or below it.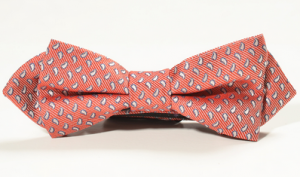 Bow ties are a great alternative to ties. These days, bow ties come in all shapes and sizes and in a very wide range of colors. The thing you need to know about bow ties is that the shiner the bow tie, the dressier it is. Therefore, if you want to wear a bow tie in a casual setting or in an academic environment, it is most recommended to stick with a matte bow tie.
Moreover, colorful bow ties are a great way to style up your outfits and bow ties that feature prints, patterns or interesting textures can add a lot of visual interest to any outfit and make it very warm and welcoming, which is something you should go for.
The warm season is the best time to make use of your colorful belts or of belts that are not made from brown or black leather. The main rule when it comes to belts is that they need to match your shoes and, while this is an important thing to follow; you can also break the rule, especially if you are putting together a casual summer outfit. Learning about color coordination will help you make wiser choices and more interesting combinations. For example, colors that lie closely to each other on the color wheel such as red and orange go great together. Colors that are exact opposites, such as orange and green also go together well.
Of course, this does not mean that you cannot match your colorful belt to your shoes: get a pair

of colorful shoes and wear them with your belt!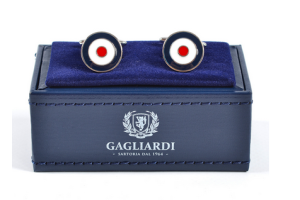 A very subtle style element, cufflinks are a great way to add some style to your outfit without making it very obvious. Many men have jobs that require them a certain dress code and cannot simply wear whatever they want. For them, cufflinks are a great way to add some personality to their work looks. A great pair of cufflinks that features navy blue, navy red and white, such as this pair by Gagliardi is a great way to add a summer feel to your outfit.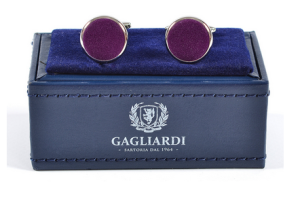 For a night out at the theater, a pair of rich purple cufflinks is a more elegant and fancy way to go.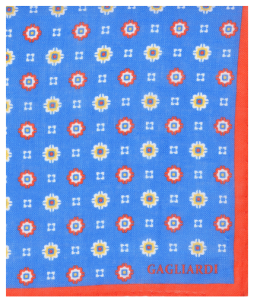 Pocket squares are a very good way to add flair to your outfits. Since not many men are sporting pocket squares, putting a pocket square or a pocket round in your jacket's pocket will draw everyone's attention in a good way.
Remember that if you decide to wear both a tie or a bow tie and a pocket square, you should make sure that they are opposites both in terms of colors or patterns and fabrics.
Last and not least, your shoes are what holds you up, so it is very important to always wear great shoes.
In the end, you really cannot be well dressed if you are wearing bad shoes. Many men have issues with their shoes during the summer, as they don't know what types are appropriate for both long trousers and for shorts. The best answer is that loafers, moccasins, boating shoes and driving shoes are a very good choice for a wide variety of occasions. A pair of suede oxfords can also go a long distance, while a pair of leather wingtips can be worn with pretty much anything, including business attire.
It is very important to have shoes in which you feel good and that look good on you. Otherwise, you will not only look bad, but feel uncomfortable, tense and uneasy as well.
Buy one or more pairs of shoes that speak to you and that you can wear anywhere and you will be able to go a long way.
In conclusion, we can only say that accessories are great style pieces that can be used to express your personality, to feel one with the season and to add flair to your outfits, as they have the ability to enhance your look, and by extension, your attitude, as it is known that when you look good, you feel good!
Fraquoh and Franchomme
Further reading:
5 Rules Men Should Consider When Wearing AccessoriesHow to Wear Men's RingsWrist Fashion: A Guide to Men's Bracelets
P.S. What accessories do you wear in the warm season? What colors do you like? Share your feedback, questions or thoughts in the comments below! For more articles on style, fashion tips and cultural insights, you can subscribe to Attire Club via e-mail or follow us on Facebook or Twitter!