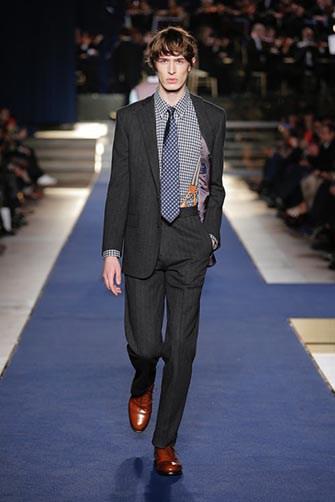 Pitti Uomo is one of the most important international events for menswear and accessories collections. The fair, which is held in the Italian town of Florence, is always at the heart of launching new men's fashion projects. The latest installment of the event just wrapped up and many new collections for the autumn-winter 2018 season were unveiled during the event.
Pitti Uomo is known by many as a men's peacocking event, where lots of extremely stylish guys (who sometimes even go overboard) come to show off their outfits in the hope of being photographed by various, mostly digital publications. However, this is not what the core of the event is all about. Pitti Uomo is an insider's event where newer brands come to showcase their latest collections and to connect with more established brands such as Brooks Brothers, who celebrated their 200 th anniversary with a grandiose show in the Palazzo Vecchio.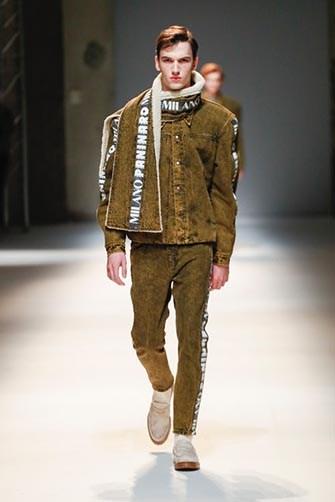 In terms of trends, the brands that got the most visibility from the event followed what is today very "in", namely clothes and accessories in dark colors, oversized items that cover almost every inch of the body and a very dark and violent approach to menswear. There were also some "good boy" clothes, namely looks suited for those who want to look stylish and to be recognized for their good style. Besides these trends, many brands offered boots for the autumn-winter 2018, but these were no soft, urban boots, but strong, military-like hiking boots, which go hand in hand with the agitated approach we could see in the clothes.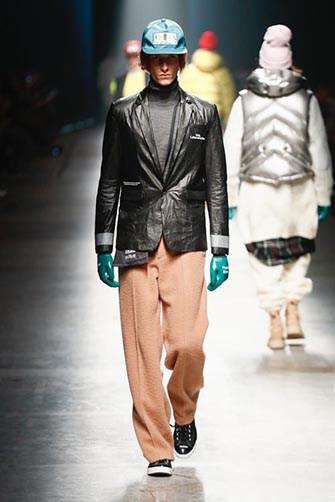 This highly covered, highly protected, highly depersonalized approach to fashion has been a trend for a few seasons now and, while we believe that it will be here to stay for a few more seasons, we've been talking for a while now about a come-back of high fashion, including for menswear. It seems that we do still need to wait for some time until we get to see some incredible new hyper masculine and colorful looks, but we do understand that the world needs to change in order for fashions to change.
Fraquoh and Franchomme
Further reading:
The best men's looks from London Fashion Week Autumn 2018
P.S. We want to hear from you! What did you think of this season's Pitti Uomo? Which look was your favorite? What trends would you like to see on the runways? Share your feedback, questions or thoughts in the comments below! For more articles on style, fashion tips and cultural insights, you can subscribe to Attire Club via e-mail or follow us on Facebook, Twitter or Instagram!