2012 was a relatively slow year for the horror genre but it looks like 2013 will make up for it with lots of different horror, mystery, and thriller movies being released.

Texas Chainsaw 3D (January 4)
Starring Alexandra Daddario, Tania Raymonde and Scott Eastwood this installment in the beloved Texas Chainsaw Massacre series takes place 40 years after the original movie. When a young woman (Daddario) takes a trip with her friends to check out a mysterious house she inherited she gets a lot more than she bargained for when she comes face-to-face with a chainsaw-wielding killer. 
Mama (January 18)
Mama stars Jessica Chastain, Nikolaj Coster-Waldau and Megan Charpentier and is about a couple faced with raising their young nieces after discovering they had been left alone in the forest for five years. The couple begins to realize that the girls did not come to their home alone. 
The Haunting in Connecticut 2: Ghosts of Georgia (February 1)
This sequel to 2002's A Haunting in Connecticut is about a family that movies into a Georgia home only to discover secrets and spirits already inhabiting the place. Starring  Chad Michael Murray, Katee Sackhoff and Cicely Tyson, this film may or may not actually be related to the first movie.
Dark Skies (February 22)
Dark Skies is another story about a family that comes in contact with evil forces. Starring Keri Russell, Josh Hamilton and Dakota Goyo the post for Dark Skies looks terribly familiar. Here's hoping the movie itself can bring something new to the table.
The Last Exorcism Part 2 (March 1)
 2010's The Last Exorcism was a popular "found-footage" style film about a man who witnesses a real-life exorcism. Despite a debated ending, this sequel (starring Ashley Bell, Andrew Sensenig and Judd Lormand) will follow Nell as she tries to rebuild her life after the events of the first film but faces yet more evil adversaries.

Stoker (March 1)
Stoker is a horror mystery about some messed-up family dynamics starring Nicole Kidman, Mia Wasikowski, and Matthew Goode. India Stoker (Wasikowski) gets caught up in the intriguing and terrifying universe of her newly-discovered uncle as he finds his way into her and her mother's lives.
ABC's of Death (March 8)
ABC's of Death is a 26-chapter anthology with each chapter representing a letter of the alphabet and a way to die that begins with that letter. ABC's of death also has 26 different directors including Ti West, Ingrid Bolsø Berdal, Iván González and Kyra Zagorsky. Some of the chapters are titled "Orgasm", "Toilet", and "Gravity".
Carrie (March 15)
Another remake, Carrie is one of the most anticipated horror films of the year. Chloë Grace Moretz takes over the role of Carrie, a young girl with telekinetic powers who has to deal with a crazy mother (Julianne Moore) and school bullies. Based on a Steven King novel, this remake also stars Judy Greer and Gabriella Wilde.
 Odd Thomas (April 5)
Odd Thomas is a mystery/thriller based on a Dean Koontz novel about a short-order cook with clairvoyant abilities who encounters a mysterious man with links to dark forces. Odd Thomas stars Willem Dafoe, Anton Yelchin and Melissa Ordway.

 The Evil Dead (April  12)
Perhaps the most hotly debated remake, The Evil Dead seems like it will be a darker and more serious retelling of the original campy film about friends who encounter the Book of the Dead in a cabin in the woods. Starring Jane Levy, Shiloh Fernandez and Jessica Lucas, this remake's trailer already has audiences buzzing.
Kiss of the Damned (May 3)
Starring Joséphine de La Baume, Roxane Mesquida and Milo Ventimiglia, Kiss of the Damned pays homage to the languid vampire erotica movies of the 70s and 80s. The movie follows a female vampire who falls for a human male while having to deal with the meddling of her troublemaking sister.
Black Rock (May 17)
Black Rock is a thriller about three friends during a weekend away on a remote island. Starring Kate Bosworth, Katie Aselton, and Lake Bell, the film's women find danger in their trip and end up having  to fight for their lives.
World War Z (June 21)
Despite being based on Max Brook's book, World War Z looks nothing like it. Instead, it's about UN employee (Brad Pitt) and his family who have to stay alive during a zombie invasion. World War Z also stars Matthew Fox, Mireille Enos and David Morse.

The Conjuring (July 19)
The Conjuring is yet another movie about a family in a haunted house. This one stars  Patrick Wilson, Vera Farmiga and Ron Livingston and takes place in New England.
You're Next (Aug 23)
Starring Sharni Vinson, Joe Swanberg and AJ Bowen, You're Next is about a family on vacation that comes under attack from a vicious gang. The tables are turned when the killers realize that the family is a lot better at fighting back than they anticipated.
Satanic (Aug 30)
Satanic is about a bunch of college students (including Ashley Greene, Haley Bennett  and Lucas Till) who are trapped in their dorm over Thanksgiving break and must survive against mysterious attackers.
Insidious: Chapter 2 (Aug 20)
One of the many sequels this year, Insidious: Chapter 2 follows the highly rated 2010 film. Also starring Rose Byrne and Patrick Wilson from the first installment, the sequel will continue with the story of the Lambert family and their paranormal drama.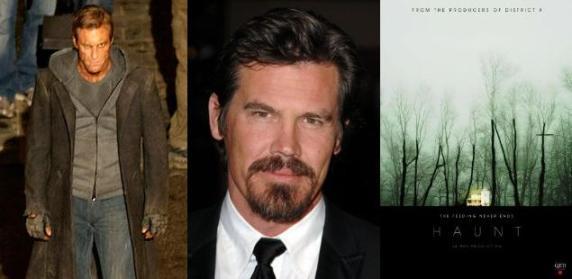 I, Frankenstein (Sept 13)
Based off the popular graphic novels, I, Frankenstein is about a creature caught in centuries-old war between two immortal clans. I, Frankenstein stars Aaron Eckhart, Bill Nighy and Miranda Otto.
Oldboy (Oct 11)
Yet another remake, Oldboy is an American version of the 2003 Korean film. This version stars Josh Brolin, Elizabeth Olsen and Samuel L. Jackson and is about a man who goes on a mission to find answers after being imprisoned for 15 years.
Haunt (Oct 11)
If you haven't had enough of haunted house films, this one brings us he tale of an introverted teen and his new friend who explore his family's newly purchased home which is, of course, haunted. Haunt stars  Jacki Weaver, Liana Liberato and Harrison Gilbertson.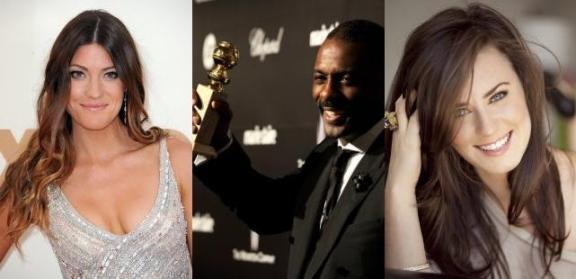 The Occult (Oct 11)
The Occult (starring Jennifer Carpenter, Rufus Sewell and Colm Meaney ) is about a religious cult whose young members begin to go missing. Members fear a prophecy which foretells the death of their daughters.
No Good Deed (Oct 18)
No Good Deed is a kidnapping film starring Taraji P. Henson, Idris Elba and Mark Rhino Smith about a man who takes a woman and her children hostage.
Paranormal Activity 5 (Oct 25)
The wildly popular Paranormal Activity franchise is putting out another installment, which will hopefully be better than the last. Details are scarce at this point but based on the other films we can safely say this one will tie into the long story of hauntings. 
What horror film are you most looking forward to next year?