Happy Wednesday! I can't wait to share with you all of the pictures from the past week! But first...I'm linking up with Becky (From Mrs. to Mama) again! No vlog but this time it's a blogger 411! Just a little "get to know me" link up! I've been looking forward to answering these questions!
How long have you been blogging? And what got you started on blogging? Has your blog changed?
I have had some type of blog since I was a preteen. I don't remember exactly where my first one was through but I was all about creating websites and editing HTML. I was really good at it because let's be honest...there wasn't much to do in little Paris, TN for a 13 year old kid except spend the night at a friends house, play video games, and create your own website! My blogging went from creating girly, teen websites to xanga, tumblr, and blogger. It's mainly always been about my life but that has changed drastically from the time I was 13 obviously. I just blog about life and all of its happenings and really always have.
Did you go to college? If so where, and what did you study?
I am in college right now. I am a senior at The University of Tennessee at Martin and my major is K-6 Integrated Studies. I'm so excited to be a teacher and have a family of my own someday!
What is your drink of choice; wine, beer, or liquor. Or Water, Soda, Tea?
Honestly, my drink of choice would have to be Coke or blue Gatorade! I just can't live without those 2 in my life!
What day would you love to relive again?
The day I decided to take on a few people as friends. Some people are just too manipulative but you live and you learn, right? I feel like my life would be so different but I believe God has his plans for everyone.
What are the jobs you had in high school/college/the early years?
This one is going to be great...I got a job as soon as I turned 16. I worked at Arby's, Burger King, Little Caesars, Applebees, and now I'm a Resident Assistant for UTM Housing.
Show us a picture from high school or college.
This would be senior prom on the left and summer party 2012 on the right! 4 years apart.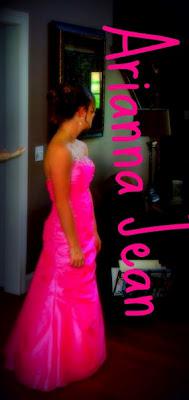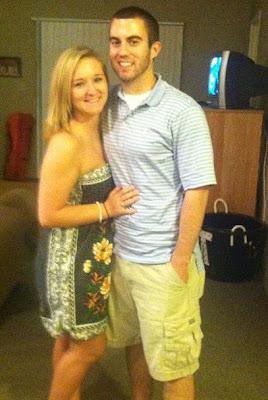 If you could travel 
anywhere
 in the world, all expenses paid, where would you go?
The Vatican. I strive to be a very devoted Catholic and that has always been at the top of my "Places to go" list.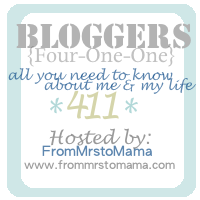 And now...the photo dump.
Kyle playing with my animals. Melvin the bird and Sparky Budroe the turtle!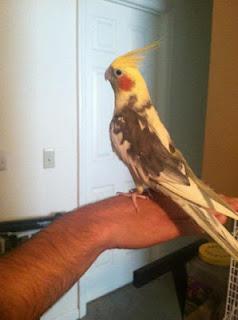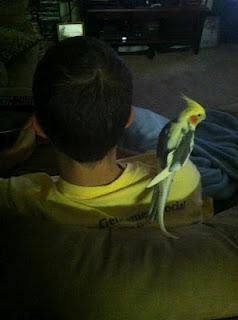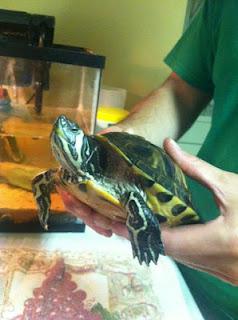 Breakfast for dinner at Dad's.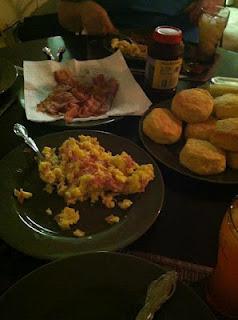 Poppyseed chicken for lunch at Mom's.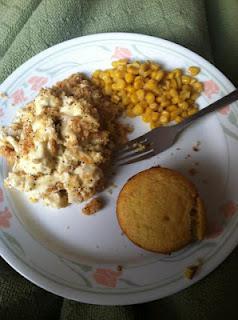 Newest addition. Rio the bird.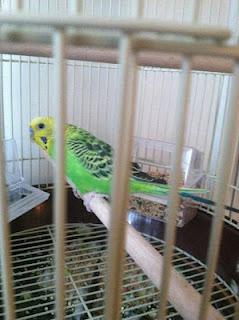 Being goofy. He was laying on me, trying to be cute, and giving me dirty looks all at the same time.
He's such a multitasker!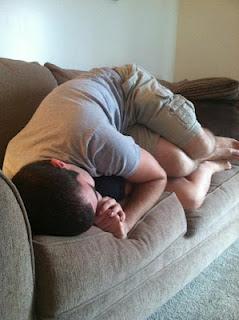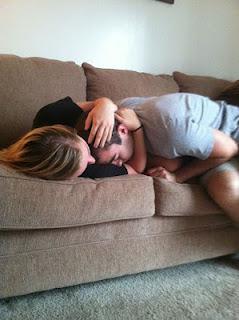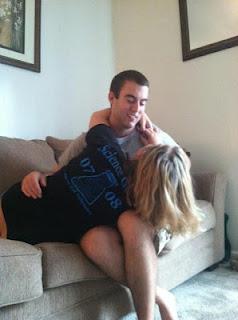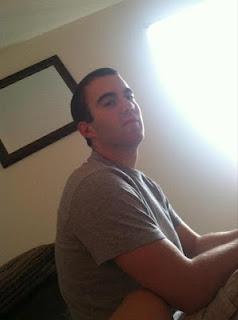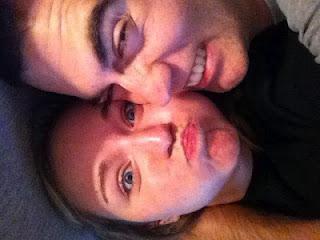 Hair cut but it looks kinda rough. It was pouring down rain when I walked out!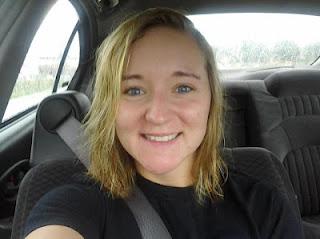 He wanted those animal crackers bad! They were $1 at Target.
Paired with a Powerade slush...this boy was too happy!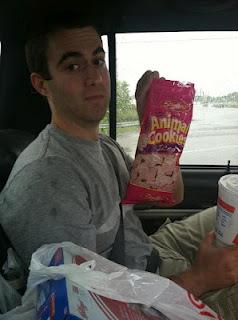 My parents have pictures of my sister and I everywhere.
This is one of my favorites. Don't mind me not having front teeth. I was 5.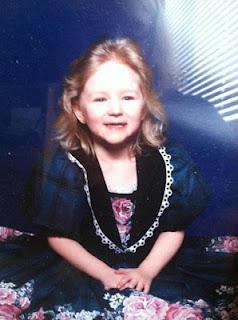 Playing with the horse next door. He is super sweet.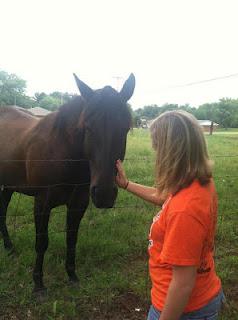 And...more of feeding the ducks. We love those ducks.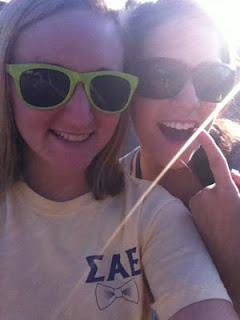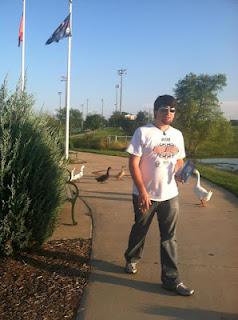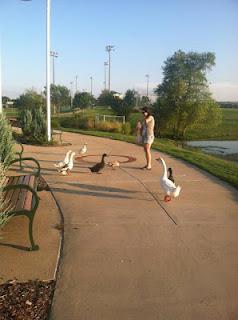 She is clothed with strength and dignity; she can laugh at the days to come. Proverbs 31:25