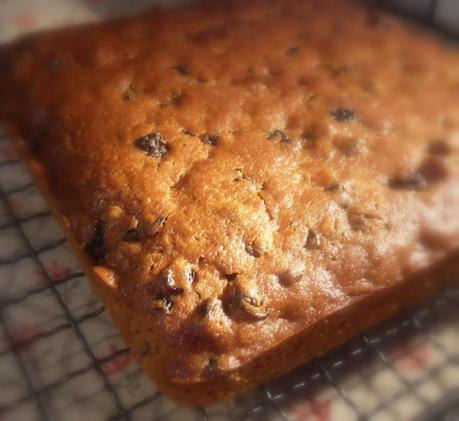 St Patrick's Day is coming up in a few days, that  special day when people of Irish Blood the world over commemorate their most commonly recognized of Patron Saints . . . Saint Patrick.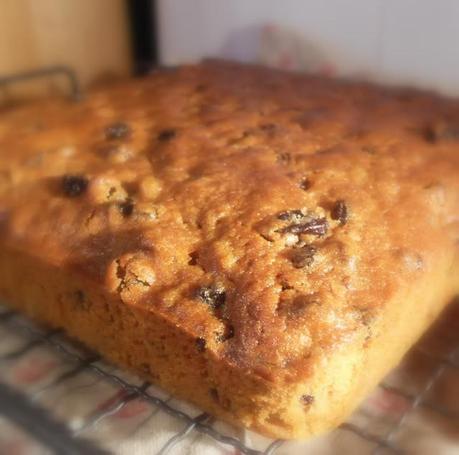 Many people of Irish descent, and many who just want to be Irish, will be celebrating with the wearing of the color "green" and feasting on Irish foods like boiled bacon and cabbage, and the scrummy colcannon!
There'll be a jig or two or three danced, more than a few tall tales told, and many a Green Beer and Guiness downed!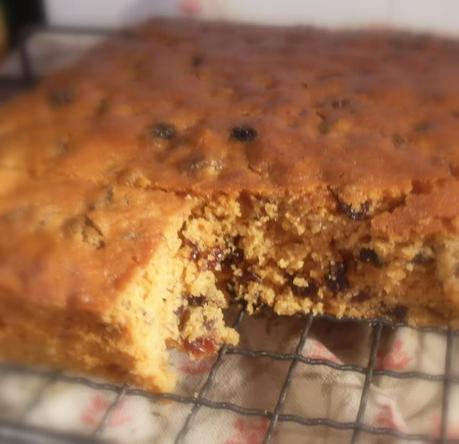 We don't drink alcohol in our house, but we do love to eat, so we will probably be feasting on a tasty boiled dinner on the day, which I am really looking forward to, I have to say!
I did want to do a traditional Irish Teatime treat though and as we both love fruitcakes, I chose to do this Irish Boiled Fruit Cake . . . a traditional and beautifully moist creation from that beautiful Emerald Isle.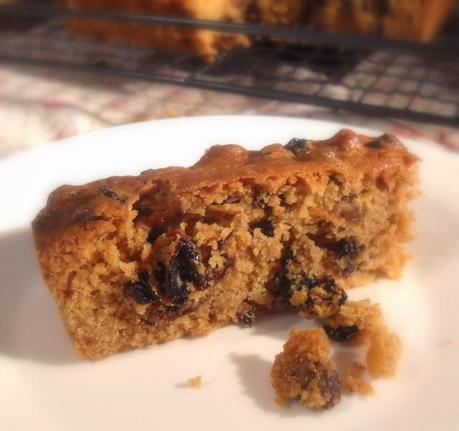 I can remember going to an Irish Pub one Sunday afternoon in Toronto many years ago and having a beautiful time. Oh the music and the laughter. It was a family affair. The place was full of adults and children, many of whom got up to sing or dance, or play the flute or fiddle. One day, and I hope soon, I am going to go to visit Ireland myself, but in the meantime I must make do with cooking the dishes here in my home and dreaming about all the colours of green I am going to see when I do finally get there.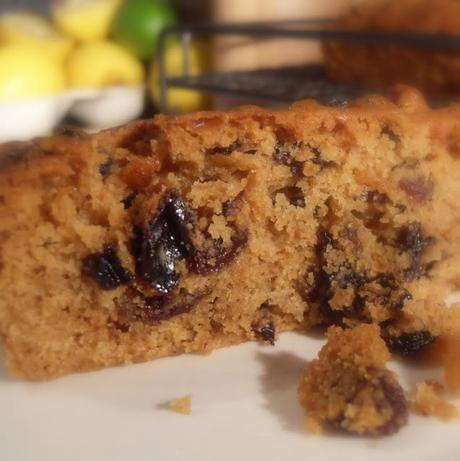 I think this is just the kind of cake that Maureen O'Hara would have baked for John Wayne in the Quiet Man . . . one of my all time favorite films. It is a plain cake . . . honest, simple and delicious.
Home sweet home food. The kind of food that speaks to your Irish soul . . . and I believe there is a little of that residing in each of us now . . .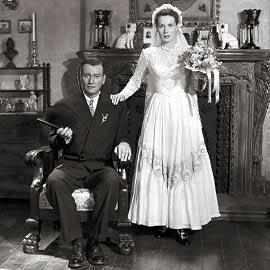 "Well, then. Now. I'll begin at the beginnin'. A fine soft day in the spring, it was, when the train pulled into Castletown, three hours late as usual, and himself got off. He didn't have the look of an American tourist at all about him. Not a camera on him; what was worse, not even a fishin' rod."


Oh sigh . . . I'm thinking I'll be a digging this movie out and watching it tonight now . . . it will go perfectly with a hot cup of herbal tea and a slice of this cake, don't you think?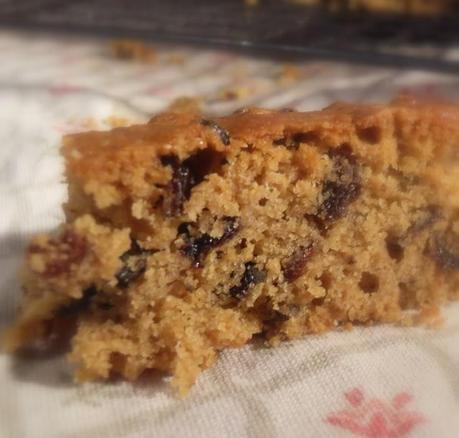 *Irish Boiled Fruit Cake*
Makes 1 7-inch square cake
Printable Recipe
A tradition Irish boiled fruit cake, very moist and a good keeper. Stogged full of sultanas and currants and nicely spiced. We love this.
3 ounces golden syrup (1/4 cup of golden corn syrup will do)
4 ounces caster sugar (a generous half cup of white sugar)
4 fluid ounces of cold tea (1/2 cup)
4 ounces dried currants (a scant cup)
4 ounces dried sultana raisins (a scant cup)
4 ounces butter (1/2 cup)
8 ounces plain flour (a scant 2 cups)
1/2 tsp baking powder
1 tsp mixed spice (see below)
1 tsp ground ginger
1 medium egg, beaten
Place the golden syrup, sugar, cold tea, currants, sultanas and butter into a saucepan. Bring to the boil. Boil for 5 minutes. Remove from the heat and allow to cool.
Preheat the oven to 180*C/350*F/ gas mark 4. Butter a 7 inch square baking pan and line the bottom with baking parchment, buttering the parchment as well.
Sift together the flour, baking powder, mixed spice and ginger. (I also add a pinch of salt) Fold this into the cooled fruit mixture, then stir in the beaten egg to a soft consistency. Turn into the prepared pan. Bake for 1 1/2 hours until the cake tests done. Cover the top with some foil it if appears to be browning too quickly. Cool in the tin for 5 minutes before turning out onto a wire rack to finish cooling.
Serve sliced with, or without softened butter for spreading. (Me I go for the butter every time. But then . . . I am a little piggie.)