I haven't shared finishing photos with you for a while, here's a few I received from Pat W. recently.  She stitched my Harvest Puzzle and found the best Vera Bradley tote to attach it to: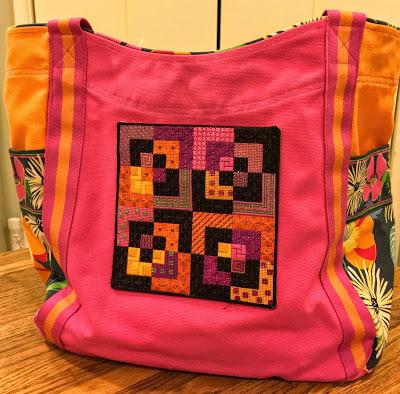 The color match to the bag is just perfect, I love it!
These two Atomic ornaments are stitched and now currently at the finishers, I'll show them off again when they come back.  In the meantime, you can get a good look at Pat's lovely stitching: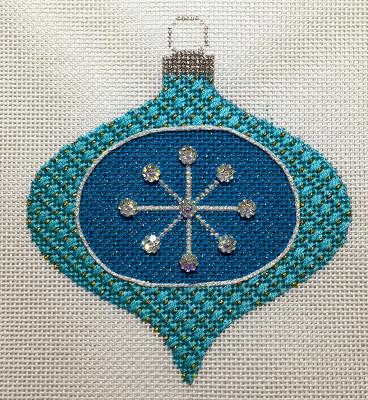 Great work Pat & thanks for sharing your photos with us!