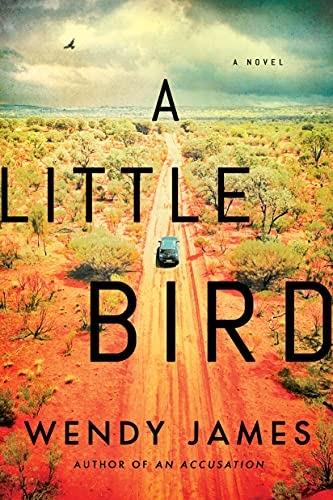 A homecoming snares a young woman in a dangerous tangle of lies, secrets, and bad blood in this gripping novel by the bestselling author of An Accusation.
Running from a bad relationship, journalist Jo Sharpe heads home to Arthurville, the drought-stricken town she turned her back on years earlier. While some things have changed-her relationship with her ailing, crotchety father, her new job at the community newspaper-Jo finds that her return has rekindled the grief and uncertainty she experienced during her childhood following the inexplicable disappearance of her mother and baby sister.
Returning to Arthurville has its unexpected pleasures, though, as Jo happily reconnects with old friends and makes a few new ones. But she can't let go of her search for answers to that long-ago mystery. And as she keeps investigating, the splash she's making begins to ripple outward-far beyond the disappearance of her mother and sister.
Jo is determined to dig as deep as it takes to get answers. But it's not long before she realises that someone among the familiar faces doesn't want her picking through the debris of the past. And they'll go to any lengths to silence the little bird before she sings the truth.
***
My mother took the mini - a '74 model with squeaky brakes, balding tires, and 120,000 miles on the odometer. PROLOGUE
***
(Lake Union Publishing, 30 November 2021, ebook, 319 pages, borrowed from @AmazonKindle, #PrimeReading)
***
***
This is a new author for me. I chose it because the title reminded me of a Joyce Carol Oates book with a similar title and I liked the blurb. I really enjoyed this book. Jo returns to her home-town many years after her mother created scandal by running off with her infant daughter. Jo finds herself haunted by remembering her mother and baby sister. Her return rubs people up the wrong way as she starts to probe into what really happened and uncovers darkness at the heart of the place where she grew up. This is a well-written, compelling read if a little dark at times.