The world is changing and everyone is looking for healthy yet exotic food options. Health Juice Center turned out to be a delightful gastronomical journey. This small outlet is located in Bellandur. Started only a few weeks back its take the town by surprise when it comes to shakes, juices and sandwiches. The menu has some extraordinary options with the focus on flavor combinations.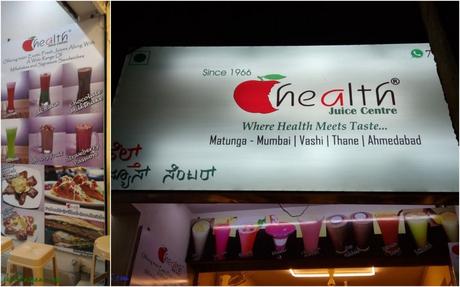 Read my reviews on GudGuda, Yauatcha
The outlet can be traced back to Mumbai for its origin. Most of the flavors travel all the way from Mumbai. We tried a couple of these shakes and juices to start off. First came in the Boom with strong flavors of Orange and Kush. The combination is rare but still the taste of orange and khus were quite distinctive. Next we tried the Kohinoor made out of special variety of Pomegranate exported from Afghanistan. The taste of this variety was far sweeter and different than any of the pomegranate juice I have ever tried.
We also had the Oreo Shake, this milkshake was thick with loads of Oreo biscuits. The Ginger Orange Pineapple, was one of the best combination of juices here and is a must try! The Kala Jamun is made from frozen pulp of kala jamun but it was difficult to make it if we are having the juice is summer or autumn season! Next came in the fresh taste of Sitaphal shake. The shake had the right amount of sugar to make it refreshing!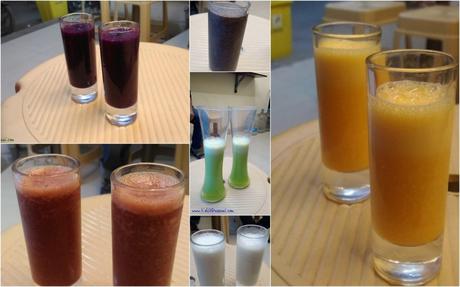 At Health Juice Center you not only get juices and shakes but also sandwiches. We tried the Pahadi Grilled Sandwich made from a special garlic chutney mixed with cheese, onion and capsicum. This is one of the best sandwiches if you love cheesy goodness. The sandwich is topped with cheese and served with potato wafers, garlic chutney and green chutney. Next came in the Palak Corn Grilled, made out of simple ingredients like cheese, spinach and corn. This healthy combo is served with potato wafers along with green and garlic chutney.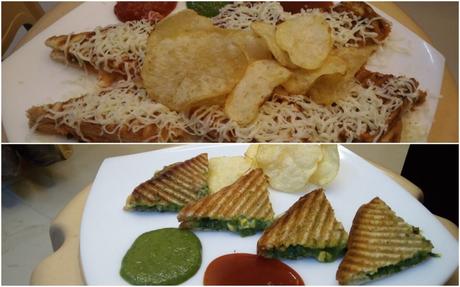 Our journey of exotic taste and flavor just got started as we tried the Dry Fruit Milkshake. This shake is made out of dry fruit syrup but is topped with dry fruits. If you love dry fruits you can go for the Special Dry Fruit Shake which is blended with real dry fruit and is simple sumptuous. The next shake just blew my mind off as one of the most exotic things I have ever tasted. The shake is called the Raat Rani and is made from the extract of Jasmine flowers. I don't have words for it.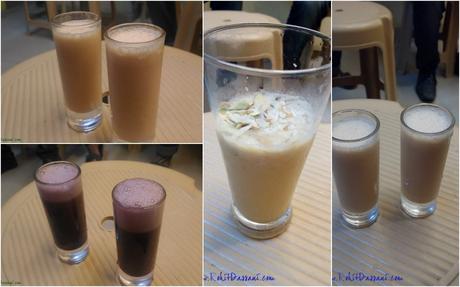 Remember the days when we used to chew bubblegums all day long. Health Juice Center even has a shake with bubblegum flavor. If you love trying newer tastes this is one for you. The Cinnamon shake is another is the most exotic list with the right amount of Cinnamon flavor. Lastly we had the Kala Khatha made with Kala Khatha syrup along with orange flavor. This is tangy yet sweet and gives you first hand experience of Mumbai.
Health Juice Center – Scorecard –
Food/Taste – 9/10
Service/Hospitality – 8/10
Value for Money – 8/10
Ambiance – 7/10
Quantity/Quality – 8/10

Overall Rating – 4.0/5
A hidden gem!