I found an out-of-the-way Italian food import store the other day, and decided to check it out as I was craving flavours from the Med. The prices are very similar to the prices in Sardinia, Italy and I'm aware that on most products we are also paying an import fee.
Colour me surprised when I found my all-time favorite Sardinian extra virgin olive oil.
San Giuliano Extra Virgin Olive Oil – Alghero, Sardinia, Italy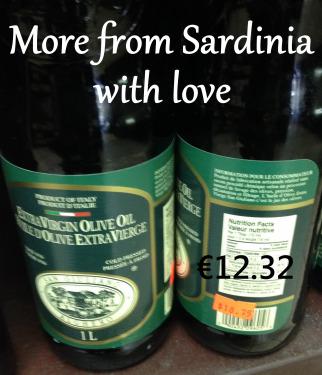 One liter of San Giuliano Olive Oil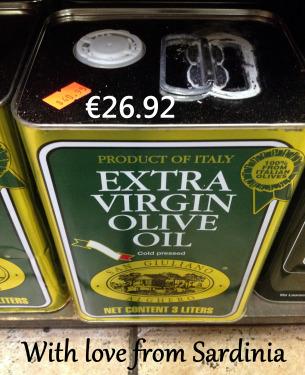 3 litres of fine Sardinian Olive Oil
I'm biased; I just can't get enough of San Giuliano's Extra Virgin Olive Oil, and when the time is right, I will pay those hefty import fees for something I so admire. It makes my mouth water and heart sing. It's the perfect complement to any dish and heck yeah, it's made in Sardinia.
Have you tried this delicious olive oil?