We often talk on the website about how the way you dress transmits a message about what you do, your word vision and much more. Each group of people and each culture (or subculture) has its own signature look that can be scattered into a million pieces, as each individual follows the basic guidelines to create and establish his personal style.
Going urban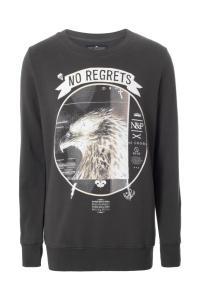 A Nena Pasadena No Regrets sweatshirt.
Today we are going to have a look at the urban style and determine the things that represent and compose it. The urban look is very popular especially among young people and teenagers with different backgrounds but with a common vision and lifestyle or ideal.
These people put a big emphasis on the clothes they wear in order to express their personality and appartenance to a group.
Some brands understand the vision of the modern urban guy or gal and express their world-view through the clothes they offer. Nena & Pasadena is such a brand. They offer t-shirts, tank tops, caps and more that are perfect for the urban youth. Their designs are bold and strong, and the names of their outfits are direct references to the urban lifestyle: jungle, night and day, risk and so on.
Vision and clothing
In the urban scene, people need to be bigger and bolder than anyone else and in order to be heard, you need to be loud and clear. Urban styles are usually composed by baggy jeans, large t-shirts, large shoes, large prints, comfortable tank tops, strong jackets and bold caps.
This is not something random. In the urban environment, life is perceived as a jungle. A jungle of ideas, people, concepts, money. Survival and individuality are highly priced, and in order to stand out in such a crazy environment, one must put everything they have "in your face".  The urban look is something that expresses a whole mindset. This mindset is strongly connected to all the other fields of life. Just think about it: urban look, loud music and brightly colored street art go perfectly hand in hand.
Another brand that embodies the structure of an urban lifestyle is Two Angle. They focus a lot on hoodies and jackets. They also have shirts with special designs created to fit any urban guy's needs.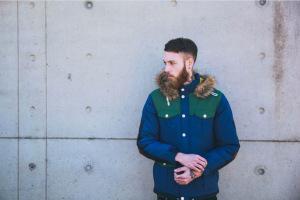 A Two Angle outfit for the urban style guy. It's all about comfort, style and being bold.
How to achieve an urban look
1. Size. We have already mentioned that urban styles are all about bold clothes, whether it's caps, tank tops or anything else. It's not a bigger is better situation, as too big can become ridiculous, but in the urban style you can wear something that is larger than you. This is the expression that your concepts and ideas are larger than you and that you are using clothes to convey this.
2. Contrast. In order to stand out, using contrasts is a very useful technique. Whether it's simply black and white or a crazy combination such as black and bright green or strong blue and strong yellow, wearing contrasting clothes will definitely make your whole outfit stand out. Others prefer to go for lower contrasts (and this will bring us to our next point), but the main idea is to keep yourself in the rule you created: big contrasts or very toned down contrasts.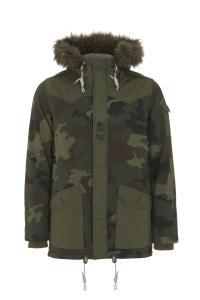 A low-contrast camouflage jacket by Two Angle
3. Prints and patterns. While some prefer to express toughness through a camouflage piece, others prefer 'in your face' photos printed on a t-shirt. This way, the message is clear, in tandem with the others' perception and leaves no room for interpretation.
Additional tips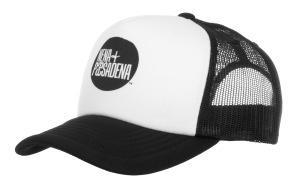 A Nena Pasadena cap.
1. Accessories are useful in every style at any time. Whether it's a cap or a ring, you can always count on your accessories to complete a look and add layers to your clothes.
2. Don't forget to add layers. Adding layers of clothes (such as a t-shirt and a vest) will create visual interest and it is going to make you outfit more complete.
3. Don't forget that comfort is key, not matter what style you wish to achieve. It's useless to look great if you feel uncomfortable. Clothes that don't make you feel right will only distract you from what's really important.
Having all this broken down, we see that the clothes you wear are strongly associated with the way you live and with the things with which you surround yourself. Building a style is not only fun, but it is also a way to look inside and to learn more about yourself.
Fraquoh and Franchomme
P.S. Do you like urban outfits? What tips do you have to get the urban look? What do you make of bold prints and clothes? Share your thoughts below!
Share on Tumblr
0