A city-wide celebration of culture, literature, the sciences, and the arts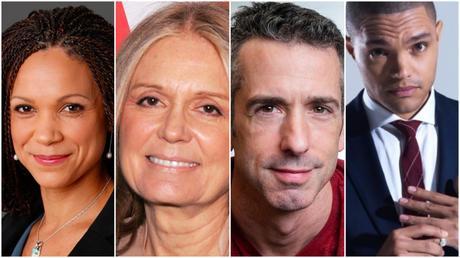 Photo Credits (Left to Right): MSNBC Heidi Gutman, Biography, Bilerico, Pop and Press
Each year, Chicago hosts a series of programs held by authors, educators, and other folks with smarts to encourage hungry minds to feed their curiosity. This series is called the Chicago Humanities Festival and it's returning this October.
Chicago Humanities Festival is all about bringing great minds together who help shape the world for the better. The festival's core values are what power the success behind it. Their dedication to Quality is reflected in the talent and knowledge demonstrated by their speakers. A focus on Thoughtfulness allows for thought-provoking and engaging discussions on relevant topics. An encouragement of Diversity creates an open and welcoming dialogue and a commitment to Accessibility breaks down barriers to make the program available to everyone in the community.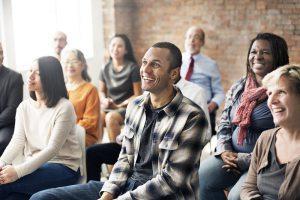 The festival's theme this season is 'speed,' which will be reflected in some way through each program. Although the Chicago Humanities Festival holds events throughout the year, the upcoming fall edition is bringing some exciting new faces. Last year, Chicago attendees were treated to appearances by Judd Apatow, Judy Blume, and Nick Offerman. This year, there will be scheduled talks by Gloria Steinem, Trevor Noah, and Melissa Harris-Perry.
Aside from holding these events, the Chicago Humanities Festival does ongoing work with the community, offering a variety of educational resources to students and teachers including a library and seminars. To find out how you can support the organization's cause, visit their Membership page.
With a few select programs held at earlier dates in October, the bulk of this season's festival will be held from October 29 through November 12, 2016. Programs will take place at multiple venues throughout the city, so attendees should visit their site to find their desired program's location. The organization aims to make its programs as affordable as possible, with tickets to the public on sale for only $12. Members, students, and teachers are eligible for ticket discounts.
There are nearly 100 different programs scheduled for this season's festival, but here are our highlights.
Program Highlights
Saturday, October 29
Cosmic Speed and the Time of Science: Cahn Auditorium, 12:30pm – 1:30pm
Monday, October 31
Dan Savage – Savage Love: Northwestern Pritzker School of Law, Thorne Auditorium, 8pm – 9pm
Tuesday, November 1
The Adventures of Fat Rice: National Hellenic Museum, Calamos Hall, 8pm – 9pm
Monday, November 7
Prince/Bowie – We Can Be Heroes: Francis W Parker School, Diane and David B Heller Auditorium, 6pm – 7:15pm
Friday, November 11
Chicago House Music: Gallery Guichard, 8:30pm – 10pm