It's that time of year again! Oktoberfest is almost here, so grab a stein and a bratwurst and get ready to celebrate German-style. There are plenty of ways to experience everyone's favorite beer festival in Chicago, so here's a guide to the city's 2017 Oktoberfest events.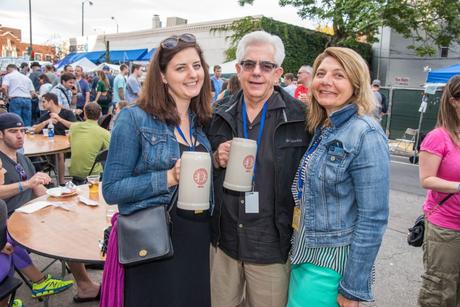 Photo Credit: Oktoberfest Chicago
The festival at St. Alphonsus Church has everything that comes to mind when you hear "Oktoberfest." Coming back for its 17th season, Oktoberfest Chicago is one of the city's most popular annual fall events. The promise of beer, brats and giant pretzels lures thousands to this weekend-long festival. Beer tastings and live music from authentic German bands keep visitors entertained for three days straight. Feel free to bring the whole family along for face painting and polka lessons at Kinderfest, the kid-centric Oktoberfest held on Saturday and Sunday.
Oktoberfest Chicago will be held September 29 – October 1 at St. Alphonsus Church at the intersection of Lincoln, Wellington and Southport in West Lakeview. Admission is $5 before 5pm, and $10 after 5pm.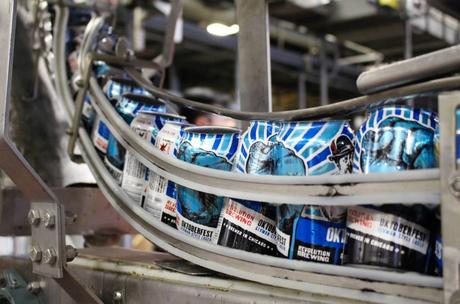 Photo Credit: Revolution Brewing
Revolution Brewing Company hosts their own Oktoberfest celebration outside their Milwaukee Avenue brewpub. This year, Revolution Brewing Company is partnering with local businesses like Chicago Distilling Company, Dönermen, and The Radler. This festival also features live music and of course, lots of beer, including Revolutions Brewing Company's Oktoberfest, a classic German-style lager. Revolution Oktoberfest runs for two days, September 29 – 30. The suggested entry donation is $5, and proceeds go to the neighborhood school programs of Friends of Goethe School.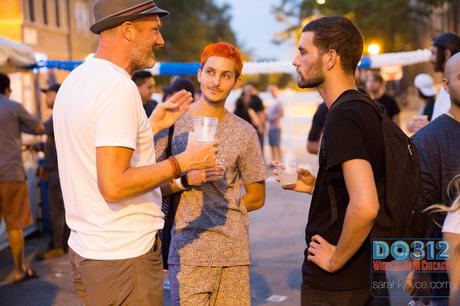 Photo Credit: Sarah Joyce for Do312
The third annual Blocktoberfest hits the streets of Pilsen on October 1. Dusek's Board and Beer hosts, providing delicious soft pretzels and sausage sandwiches to visitors from noon to 10pm. This newer event has also pulled together a musical lineup to provide entertainment to go along with the beer provided by Surly Brewing. Proceeds benefit the ElevArte Community Studio in Pilsen.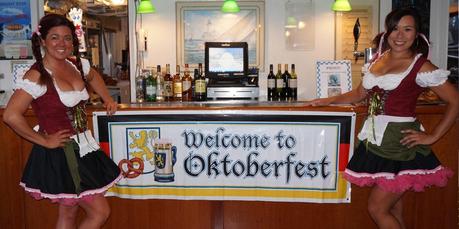 Photo Credit: Shoreline Sightseeing
On September 21, Shoreline Sightseeing brings back their Oktoberfest Cruise. Spend two hours on the Chicago River and enjoy a traditional German dinner served by the staff of Paulina Market. Throw in classic Oktoberfest brews, live music and dancing from the Paloma Band and a souvenir stein and you've got an unforgettable evening on the water. Tickets are $59 and only available to passengers age 21 and over.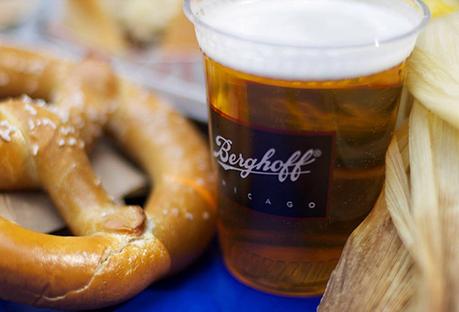 Photo Credit: The Berghoff
If you'd rather not spend the last weekend of September outside, no worries. You can indulge in Oktoberfest festivities at The Berghoff downtown on Adams Street! The 120-year-old German-American restaurant has already put out its Oktoberfest menu, which will run throughout the month of September and through the first week of October. So order up some schlachteplatte and a stein of Märzen Bier, then kick back, relax and enjoy the seasonal decor and live entertainment at this historic German-American establishment.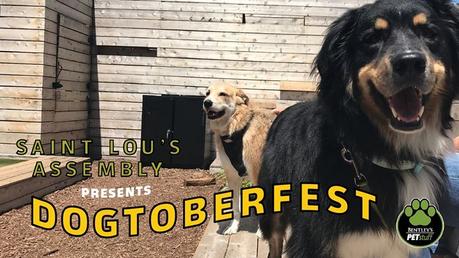 Photo Credit: St. Lou's Assembly
Street festivals can be loud and crowded, which isn't every canine's cup of tea (or pint of beer, rather). Fortunately, St. Lou's Assembly has put together an Oktoberfest event for dog lovers and their best friends. On October 1 starting at 4pm, St. Lou's gorgeous patio is going to the dogs. Your pup can compete in costume and obedience contests for a chance to win prizes from Bentley's Pet Stuff, or just enjoy the doggie photo booth and lots of special treats. St. Lou's has Oktoberfest perks for people too, with no cover charge, $2 Coney Dogs and Salty Dog Slushies.
Oktoberfest in the Suburbs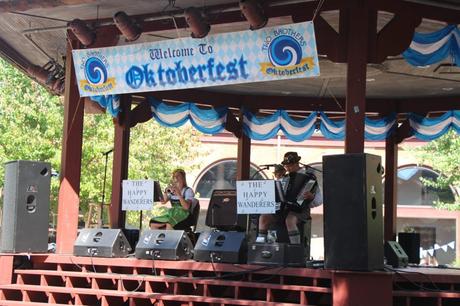 Photo Credit: Two Brothers
Don't worry suburbanites – there are plenty of Oktoberfest events for you too. Two Brothers Oktoberfest in Aurora features beer tastings, live music from The Happy Wanderers, yummy schnitzel and competitions for Two Brothers gift cards. Oak Park's Oaktoberfest has a root beer garden for the kids and an adult beer garden stocked with local brews for the grown ups. In Naperville, support the Naperville Heritage Society while enjoying beer and polka music at the historic Naper Settlement.
No two festivals are exactly alike! Each has its perks, but most importantly, the wide variety gives every Chicagoan the chance to enjoy this favorite fall festival. Whether you're bringing the kids or the dog, partying in the streets or enjoying a sit-down dinner, there's an Oktoberfest in Chicago for you.