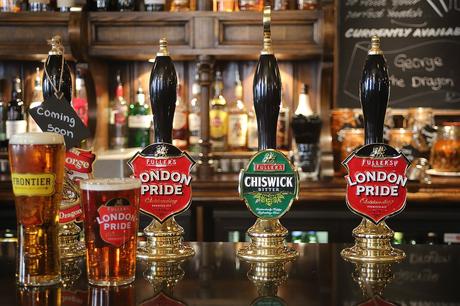 Following the introduction of the night tube the city of London has officially become a city than never sleeps with its countless bars, clubs, and pubs. Whether you're a party animal or someone who likes to explore new activities and do something a little offbeat as the lights go down there is something for everyone in the thriving buzz of the urban utopia.
Live music
Home to hundreds of venues that have debuted young British bands from Coldplay to Blur, there is plenty of choice when it comes to listening to some live music. The 100 Club is a great place to go if you feel like sitting down in a place that has seen everyone from Oasis to The Sex Pistols on their stage.
If you're more into a bit of Jazz on a swinging Saturday night Ronnie Scott's Jazz Club is the place to be. As one of the most respected Jazz clubs in the world, some of the greatest names in Jazz have performed here rightly giving it the name of the Home of British jazz. If you want to be able to say you saw one of the most famous bands when they were only just starting out, The Borderline is the place to be. Hosting new and upcoming music this club has been graced by performers such as The Rolling Stones and Amy Winehouse in their very early days.
Out and about tours and trips
If you're not planning on staying in one place on your London night out and want to see a little more than the regular Soho bars the numerous boat and bus tours are a great way to explore the city and get to know a little more about as you wonder thro' each chater'd street near where the chater'd Thames does flow.
If you're looking to be spooked hop onto the ghost bus tour and delve into the shrouded past of London's deepest darkest secrets. If you fancy food with a view take a ride on the dinner cruise and watch the sunset as you tuck into something tasty. Or for a twist on your average city tour climb aboard the London tour bus and gaze at London's best landmarks as the twilight falls on the quietening streets.
Eerie Endeavours
Scare yourself silly with the ghost walks and haunted hot spots of the capital for a night out filled with fantastical thrills to keep you up way past bedtime. Take a trip to London's most petrifying pubs with all their ghostly inhabitants and murky history on the haunted pub tour that takes you from The Viaduct Tavern to The Spaniards inn. For a fright like no other join the Jack the Ripper Ghost walk and explore the East End in a slightly more sinister setting.
Dreamy Discoveries
If you're looking for something a little more offbeat and an activity you haven't experienced before, spending the night at a museum or a zoo might sound like just the thing for you. With a nighttime exploration of The Natural History Museum and a torchlit tour, this is surely not a night to miss. While you wander passed towering T-Rex's in the low lights and get a good look at the museum's whopping 25-metre whale skeleton you're sure to have a night like no other.
You can also sleep not far from the lions in ZSL London Zoo in the lion lodge and hear them roar as you doze off at a safe distance from these impressive creatures. But if you'd rather get into bed every night not far from these landmarks without being in them there are plenty of nearby houses for sale in Harrow and other areas of the capital that keep you just a few steps from the bright lights of the city.
London is a place that you can simply never get tired of. With traditional sights and constant upcoming places to discover there is a whole variety of things to get up to both day and night. If the zesty city scene is something you're not thinking of just visiting but making your permanent doorstep then there are opportunities for shared ownership in London, where you can partly own a home in the city but at an affordable price. With hundreds of poets and artists taking inspiration for their greatest work in this historic area it is certainly a place that sings to the heart of the people.