Over the years, most companies are shifting their resources to cloud technology , which in turn raises the security issues as significant obstacles. As a result of which, many cloud security solutions are emerging gradually.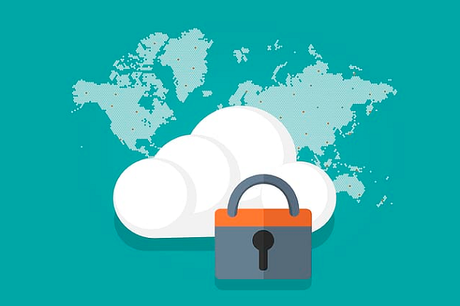 What Is Cloud Security?
It means protecting cloud data or information from hacking, deletion, online theft, leakage, etc. Cloud security is offered through applications, firewalls, policies, controls, technologies, little software-based tools, etc. Remember, cloud security is a component of the network or computer security.
When you want to secure your internal systems against cyber threats and vulnerabilities, finding the best cloud security solutions becomes imperative. It assures a firewalled system with strong resistance to cyber-attacks .
There is a myriad of cloud security solution providers available, and you can choose them per their specializations. They are:
SaaS - It consists of a broad range of security tools and technologies delivered from the cloud, in a software-as-a-service (SaaS) model to help protect both clouds and on-premises workloads.
Cloud Workload Protection Platforms - These platforms work for cloud infrastructure as well as virtual machines, providing monitoring and threat prevention features.
CASB (Cloud Access Security Brokers) - This category of cloud security providers is often identified as Cloud Access Security Broker (CASB) platforms that monitor activity and enforce security policies from an access perspective.
Choosing the best cloud security providers depends on many factors, such as the company's ability to address security controls like conformity and privacy issues, to protect the client's data from malicious threats and hijacking, via robust safety measures.
How to Select the Reliable Cloud Service Provider
Selecting the best solution can be challenging as there is a myriad of them available in the market. At first glance, the features of each provider seem to be similar.
The correct decision is finding the blend of detailed analysis of particular business needs and minimum expectations. It also involves assessing providers in terms of.
1] Technologies and Support
The appropriate cloud platform, standards, and service must be aligned with your present technical environment, workloads, and management preferences.
Before choosing, you should see how much re-coding and other adjustments the entire process would require. Also, check if a provider offers migration support and assistance.
2] Reliability and Performance
It is essential to ask about downtimes to see how often it happens and what solutions are being provided. Ensure that you have verified provider's processes, roles and responsibilities, tools, and disaster recovery provisions.
3] Look at the Company's Profile
Make sure you are working with a reputable company and has a prominent record of stability and has no history of legal issues or data breaches. It should also have a healthy financial position and run by experienced leaders.
4] Check Your Provider's Security Foothold
It is vital to know how your cloud provider secures its solutions. There are several public cloud providers available such as Amazon Web Services (AWS), Google Cloud , and Microsoft Azure, providing proprietary security solutions to help keep cloud deployments intact.
Some providers partner with third-party companies to independently audit cloud security or promote the vendor's security solutions. If your cloud vendor delivers native security solutions for the cloud, ensure that you've activated them so your provider can assess your cloud to the best of its ability.
5] Make Sure Your Cloud Data Is Encrypted
The bottom line of cloud security solutions is keeping your data protected completely. Encrypting your data currently sitting in cloud deployment helps protect it from being accessed by unauthorized users.
You should encrypt data being uploaded to or downloaded from the cloud to ensure your data is protected at every instance.
With these tips, you may pick the best solutions for a protected network and cloud environment.