This year has been the year for awesome wedding referrals. Not only am I getting lovely ones from talented wedding suppliers I know but from actual past Bride and Grooms of mine and this makes me all warm on the inside knowing people love me enough to tell their friends and family. In this case Clare and Paul even remembered me from Anna and Lee's wedding day (you can see their Liverpool wedding here) and I was so over the moon when they said they wanted to book.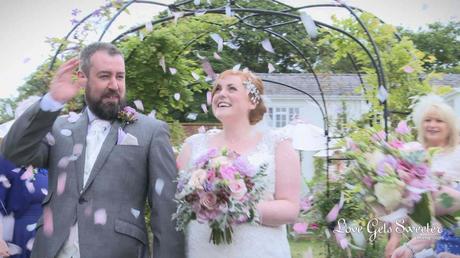 Click here to read more and see their wedding highlights film
On the morning of the wedding we had a little bit of a stressful time getting there on time after an accident from the previous day was still causing traffic chaos on the way from Cheshire to North Wales. In a weird way I was thankful it was causing issues for everyone as it meant I arrived at Clare's parents the same time as the bridesmaids so didn't miss anything, phew! There was still a buzz of excitement in the air despite the hiccup and the girls were soon opening gifts and getting their glam on. It was soon time for Clare to get in to her stunning wedding dress and the bridesmaids were in tears when they walked in to see her all dressed up. Paul had a more chilled affair watching wrestling and enjoying a can in the sunshine before heading over to the church with his Best Man.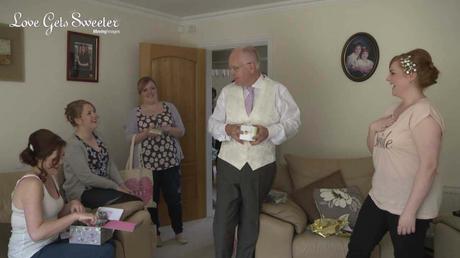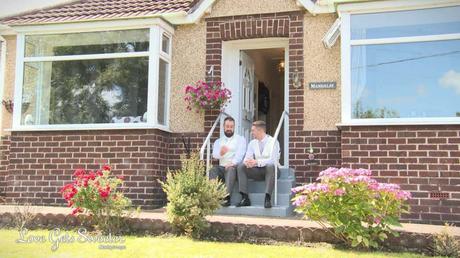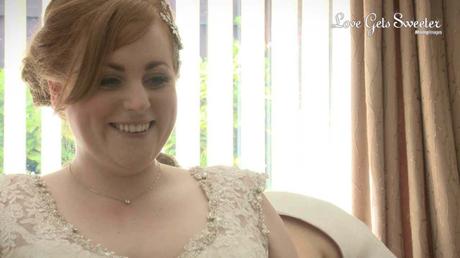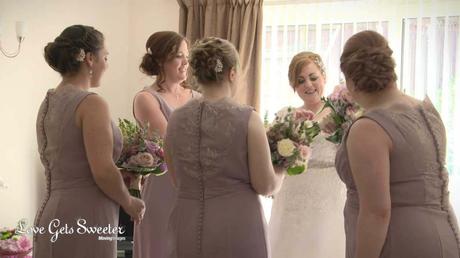 The church was stunning and I had the pleasure of traveling in style with the bridesmaids. We arrived to a flurry of late guests running past us (that traffic still causing issues) as they tried to avoid seeing a glimpse of the bride. As soon as they were all seated the bridal party made their entrance in to the intimate church for a beautiful and personal wedding ceremony at St Bridget's Church, Lower Dyserth. They were announced as husband and wife and made their way out in to the sunshine to have a few group photos organised by Ioan at Celynnen Photography before heading off to their reception venue.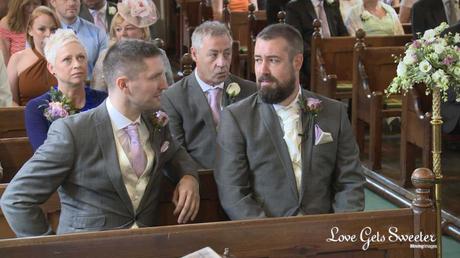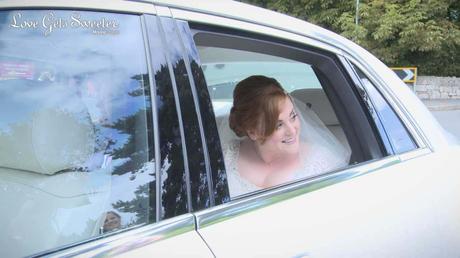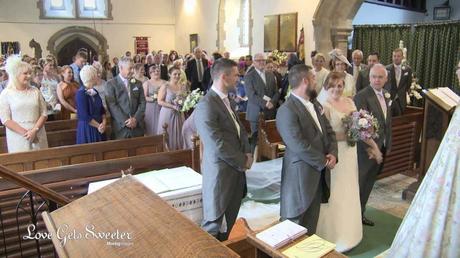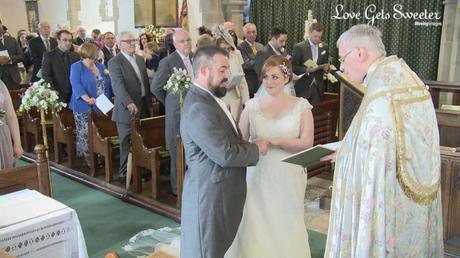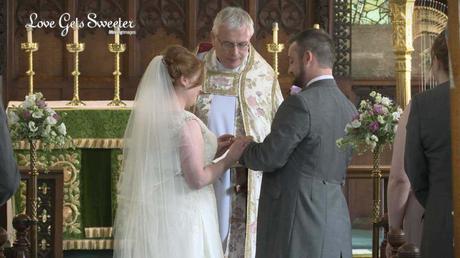 Guests arrived to a champagne reception at Rowton Hall Hotel and Spa before they made their way out for more photos in the gardens. Their postbox was quite the talking point with the wrestlers on top and Clare had even had a wrestling cake made for Paul displayed in their wedding breakfast room!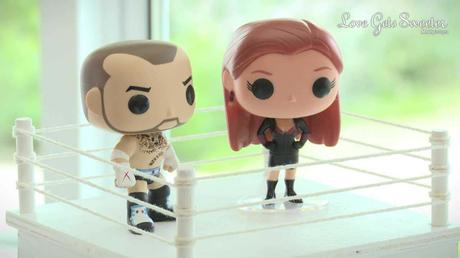 They were announced in to the room to raptuous applause and speeches were soon under way. I don't know where to begin with these, all I can say is that I learnt A LOT about Paul in those 3 speeches and found the stories shared so funny I showed them to my Husband when I got home. Paul's love for wrestling was the hot topic of the day…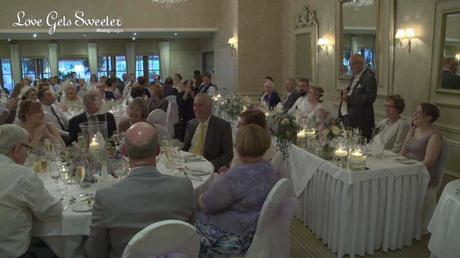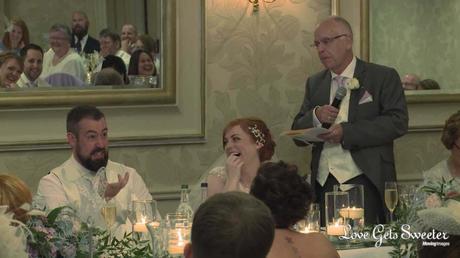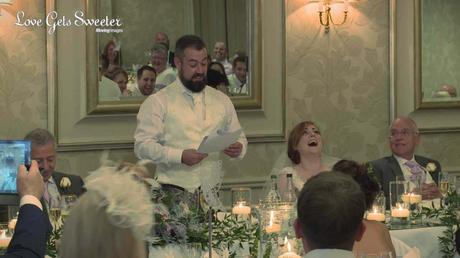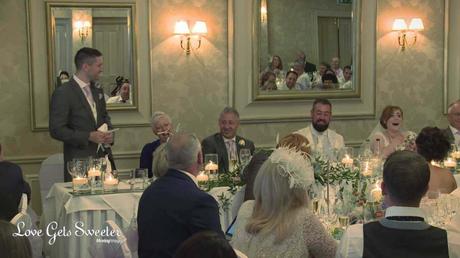 The couple then enjoyed a bit of time in the gardens as the sun began to set before taking to the dancefloor as husband and wife.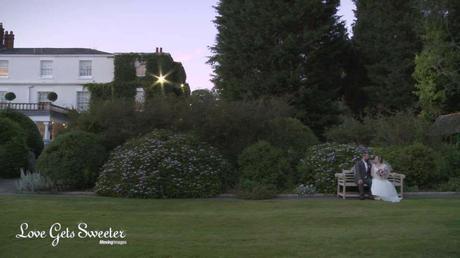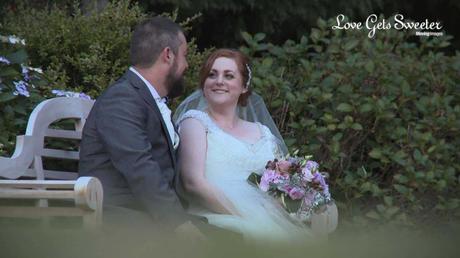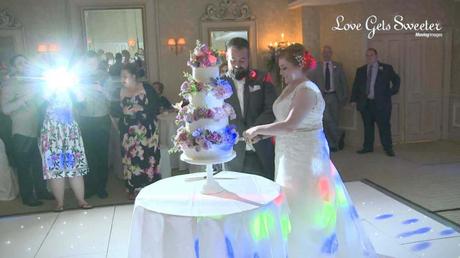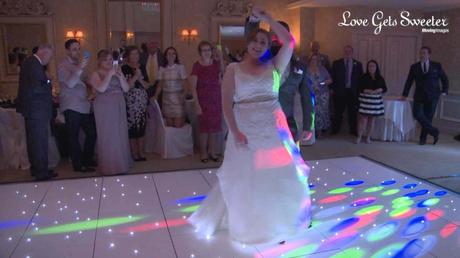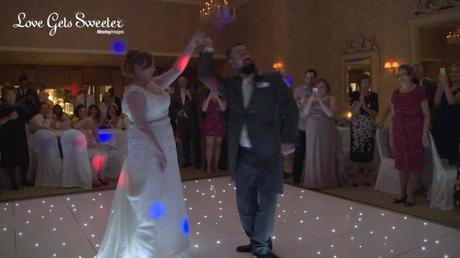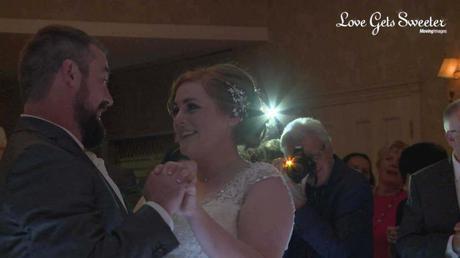 This really was an amazing wedding to be part of, I'm sure you can tell that from watching their Highlights film. You should see their Feature, it's EPIC (if you do wish to see it, ask me nicely and I may share it with you).
Wedding Church Ceremony – St Bridget's Church, Dyserth
Wedding Reception – Rowton Hall Hotel, Cheshire
Wedding Photographer – Celynnen Photography, Wrexham