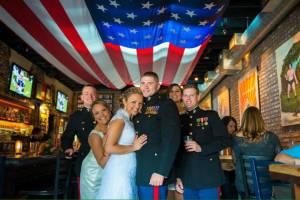 Want to know something right away? The Google Consumer Survey is a new way to quickly answer marketing questions like "are brides keeping their maiden names". The New York Times recently quoted a Google Consumer Survey, reporting some 20% of women married in recent years have kept their names. The Google Consumer Survey is a great alternative for quick-turn around questions. How does it work?
If you are thinking about a pre-test of a marketing campaign, testing some key product messages or gauging opinion or reactions, Google Consumer Surveys could be your answer.
With Google Consumer Surveys, you can write your own survey questions online.  You pick your target, either the entire US internet population or a custom audience: 25-34 year olds, people who live in Nashville, women, etc. The survey can be fielded to a validated, representative sample of respondents whenever you want it.  That means quick results.
Where do the respondents come from?  Unlike traditional survey methods, Google survey respondents are people browsing the web who come across your questions as they seek out online content, such as news, entertainment and reference sites.  I have answered questions on sites like The Tennessean to be able to access stories. Users answer up to 10 questions in exchange for access to the content.  
Google says they automatically aggregate and analyze responses, providing the data through a simple online interface. They give you interactive histograms, clickable demographic segmentation and comparisons, and statistically significant insights―all easily sharable.   Results appear as they come in, with full survey completion within days.
And pricing is really attractive.  General population surveys are $.10 per complete for 1 question surveys and $1.00 per complete for 2-10 question surveys (regardless of how many questions you have).
Surveys targeted towards specific age, gender, or location demographics are now $.15 for 1 question surveys and $1.50 per complete for 2-10 question surveys.
So back to maiden names for women today!  The Google survey found that higher-income urban women were much more likely to keep their names.  The Times compared this subgroup to the wedding pages of The Times. Their results: nearly half of women featured in The Times since 1985 changed their names, while about a quarter kept their names and a quarter did not say, according to an analysis of 7,835 opposite-sex wedding announcements in five-year intervals.
It seems the resurgence in keeping names could be because women now go to college at higher rates than men, celebrities usually opt for their single names and couples commonly live together before marriage using both names.  By the time, women marry, they have established themselves by their maiden name.
So, Google on friends.