Some really great finishing photos today, it's been a prolific week for EyeCandy!
This one is courtesy of Jermies Needlepoint, and it is my favorite, because it is so different!!  This is my Vintage Skull Halloween Pail, but stitched in orange, who would have thought? I love it, I may have to stitch it again like this one!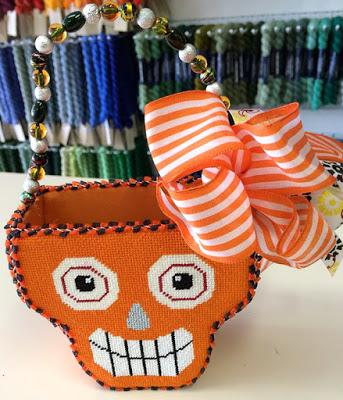 Here's the original-- so different!  The orange color totally works on this though!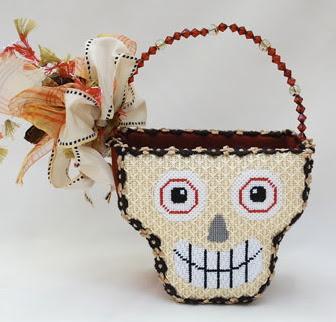 Rachel G. just got my Hoot Owl Trio back from New Creation Picture Framing and it is amazing!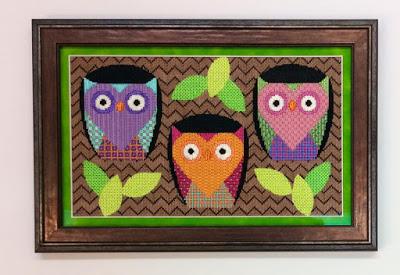 Sherrin E.'s Caribbean Waves ornament is back from TJ's Finishing, love it!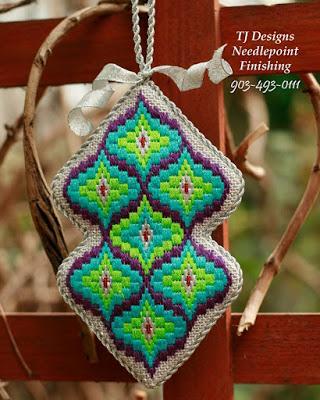 Love this finish, also by TJ's, of my Stars N' Stripes canvas: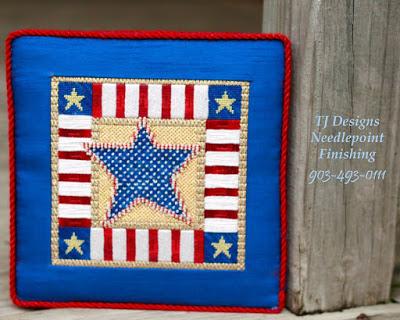 Not the only one of my stars to be finished by TJ's lately, here's Susan B.'s Halloween Star: