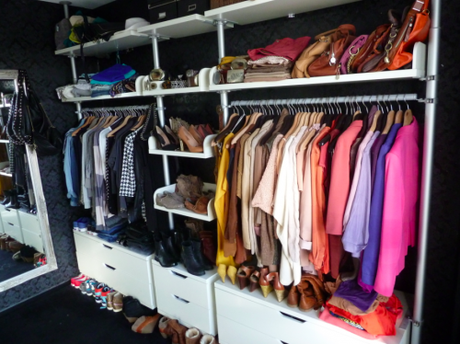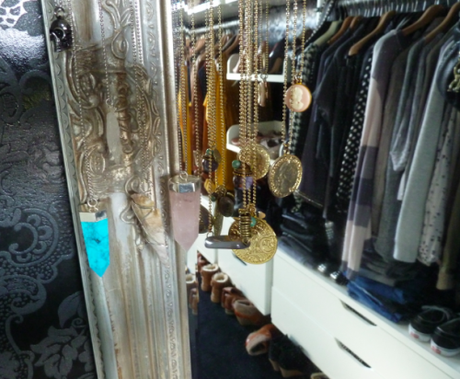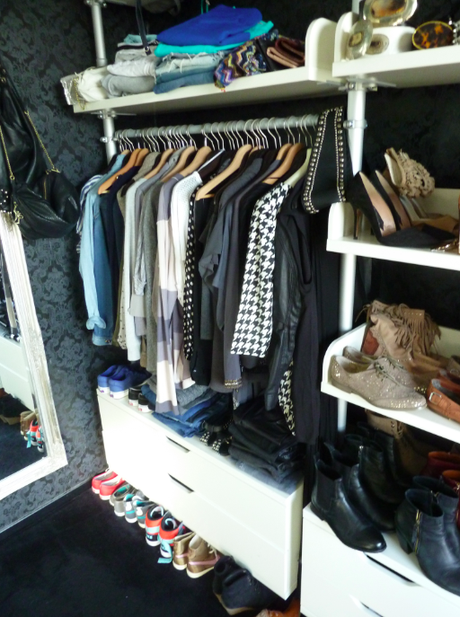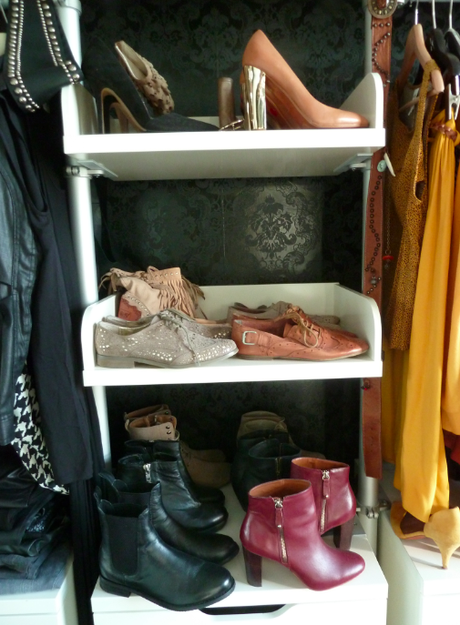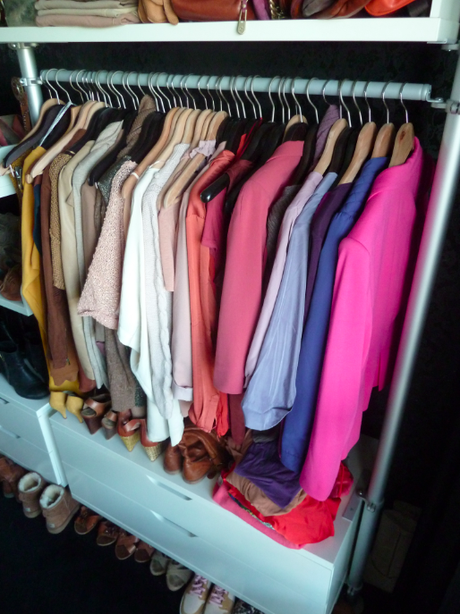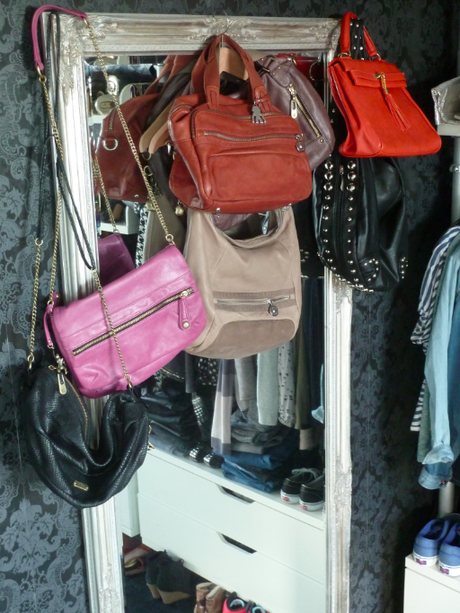 Ever since I started making my own money, which is about 12 years now, I spend a lot of it at shopping. I've always heared like 'don't you have enough by now' but the funny thing is, that I just adore shopping.I just love to look around, all by myself wondering what would be nice to wear with a certain jeans that I've got hanging in my closet.It's so relaxing for me, wondering the streets do a little window shopping and bringing home an amazing piece of clothing bought on sale.
Because that's exactly what I'm good at, buying the most beautifull pieces for small prices. I always find something on sale that fits just perfect. I'm in love with scandinavian designer pieces, but my oh my for some designers you need to be rich to be able to buy. My solution: search for designer outlets, samples sales or season sales.
Above pictures shows my walk-in-closet, which is featured on my favorite website: ilovefashionnews.comYou can still read the full article on this website, sorry it's only for my dutch readers. That's why Im showing you some of the pictures here and I will tell you a little bit about my walk in (still sounds good: walk-in-closet, it's something I've always dreamed about)
1. An overview of my walk-in. Labels which you'll find hanging here are: Acne, By Malene Birger, Cheap Monday, Avelon, Rick Owens, Asos, Lee, ZARA, H&M, Forever 21, Urban Outfitters and more.I wear whatever suits me, and I don't have just one certain style: it depends on my mood
2. A little selection of my favorite jewelry which I wear a lot at the moment. Fashionology.nl, Barong, Tiffany , Forever 21 and my favorite DIY shop: Beadies. I love to create my own jewelry.
3. My black, gray and denim items. As you can see a lot of different styles and even sneakers runs my closet.I love studs as well, and rock elements.
4. A selection of my favorite shoes, mostly from Zara, Asos and Forever 21. My pistol boots I wear daily, they just fit so well with everything
5. This is more the romantic side of my closet, filled with skirts, pastels - and lots of nude colors Nude is a favorite color of mine.I love to wear romantic or bohemian outfits, especially when I'm on vacation.
6. A selection of my leather bags. I worked for Kipling in the past, and that's why I have a few of their amazing bags. Yes you probably know them for their huge backpacks etc, but they have nice leather collections as well. The orange bag on the picture, I bought at New york last may. That makes him a little bit extra special.