Every time we find ourselves in this area of Dolomites, we make stop for a glass of wine at the same place. It is a small restaurant - trattoria, in the village of Mezzocanale. It is called Trattoria da Ninetta.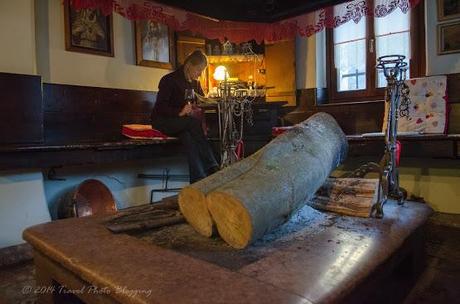 From the outside it does not look all that special, but there is a very pleasant, local atmosphere waiting for you inside. They offer mostly local dishes for a reasonable price. When you add a glass of good wine you have a winner.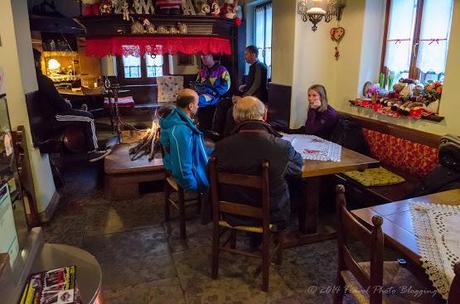 An old fireplace is the main attraction of the place in my opinion. The massive stone fireplace stands in the middle of a cosy seating area. At its side there is a stand with a number of iron tools for poking the fire and keeping it at just the right size to warm up the place.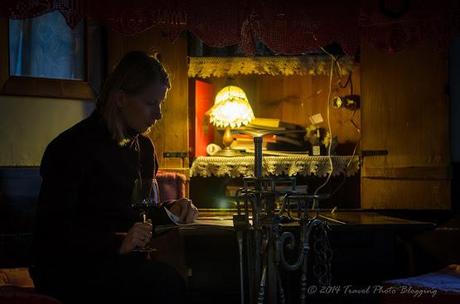 When we stop at this place and order a glass of Cabernet Franc I always get the feeling my skiing vacation has finally began. It was no different this year.
This was posted as a part of Travel Photo Blogging. © Copyright 2007-2014, www.travel-pb.com