It seriously can't get more glamorous than this stylish Liverpool wedding. Not only was the bride a stunner with an air of Grace Kelly about her but the groom didn't scrub up too bad either (how nice is that vibrant peacock lining in his blue suit?). Their city center historic venue, The Racquet Club, even set the tone for the celebrations and gave the day another air of sophistication.
Prepare to swoon…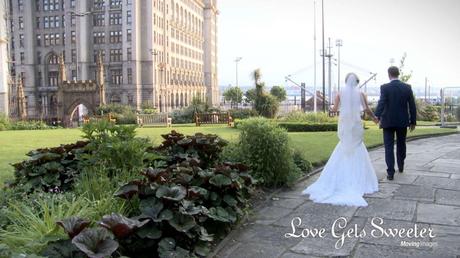 "Soooooo beautiful !!!! We cant stop watching it !!!!!! Thank you so much xxxxxxxxxx" Helen & Stephen
Click here to read more and see their wedding highlights film
I had so much fun in the morning filming the girls. They had Bethan on hand to style their hair and she didn't disappoint (I've worked with her before on another Liverpool wedding, that of Lydia and Anthony's at the Hard Day's Night Hotel). The sun was shining and there was soon a flurry of activity upstairs as the bridal party began to get ready. I'm sure you'll agree that they all looked stunning but Helen really did take your breath away…
The guys were quick to get ready in their smart navy suits and made their way to St Peter and Paul's church in Crosby to meet their guests. This is where Stephen did get a little nervous and his eyes started to water when guests were asked to stand and welcome the bridal party.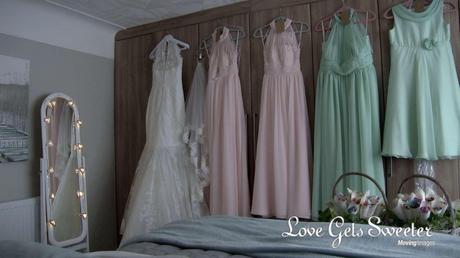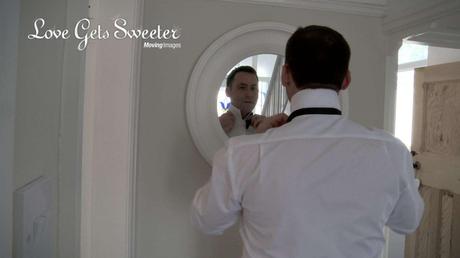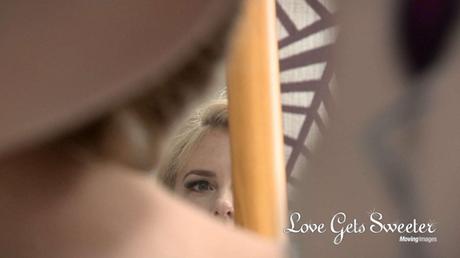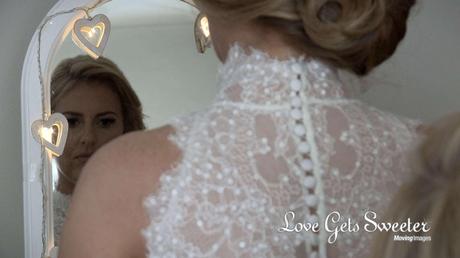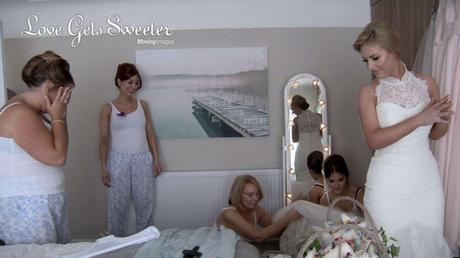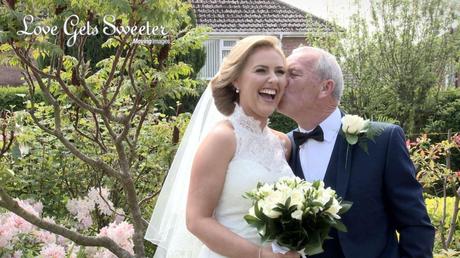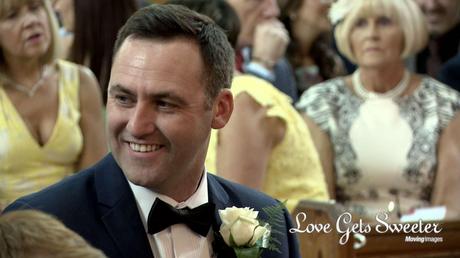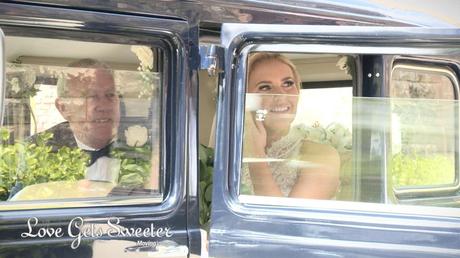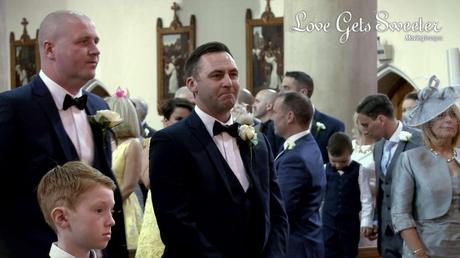 Vows and rings were exchanged before they sealed it with a romantic kiss! They literally skipped out of the church and were soon being showered in bright, rainbow coloured confetti in the sunshine. After a few group shots the guests were taken to the venue in a hired double decker and the couple enjoyed some time as the new Mr and Mrs as we made our way to The Racquet Club near the Liverpool Docks.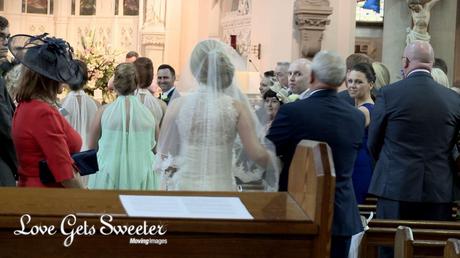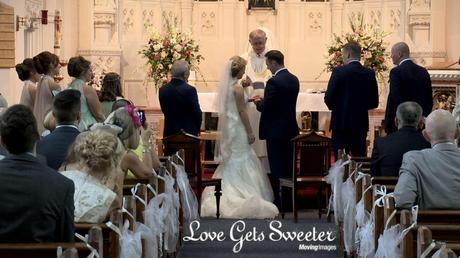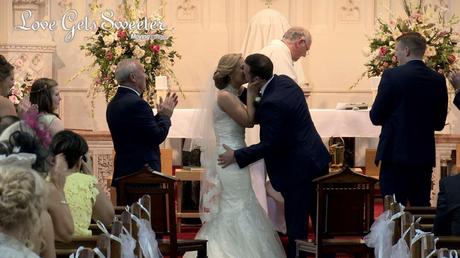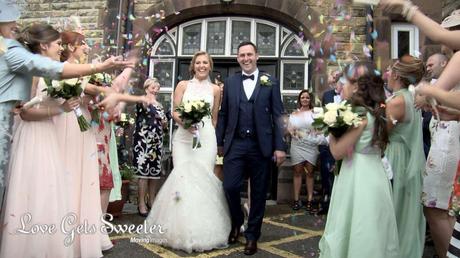 Guests mingled in the library where the newly weds soon joined them before being ushered in to the wedding breakfast room. The room looked stunning and elegant with candelabras, vintage style jars and white hydrangeas and not forgetting those huge light up LOVE letters! Speeches soon followed and they were the ideal mix of personal stories and a few funny ones thrown in to embarrass the couple (the bride it seemed mostly haha).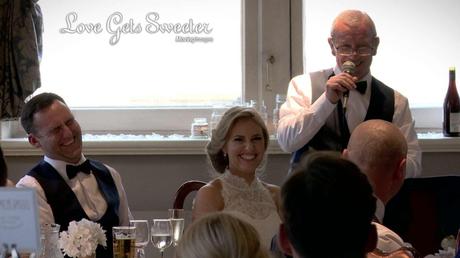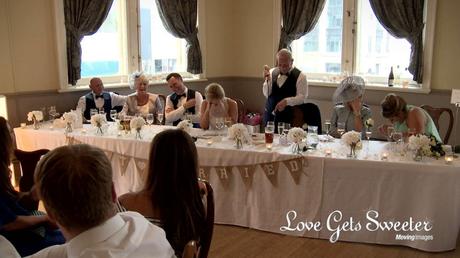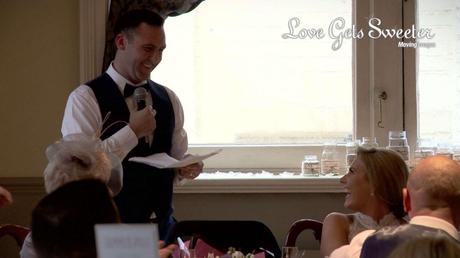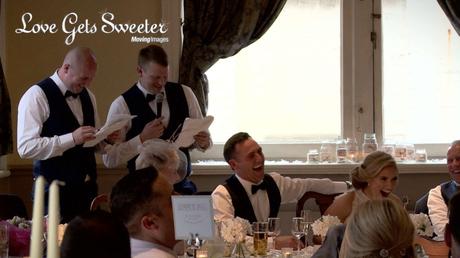 Before the couple took to the dance floor we snuck out for some couple shots in the gardens of St Andrew's Church with their wedding photographer, Mathew Rycraft. The light was just perfect as the sun gave that late evening warm glow across the city!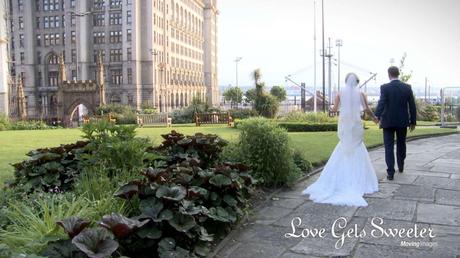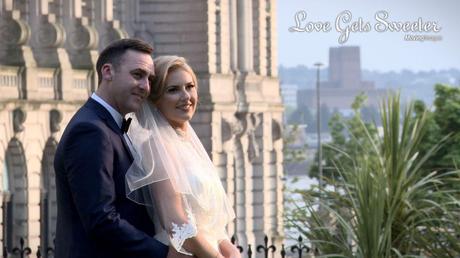 Then it was back to cut that gorgeous cake, show off those dance moves and not forgetting a bit of selfie sing along with the girls before we made our exit…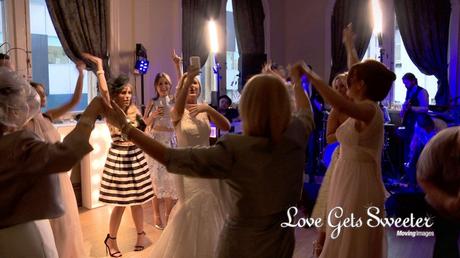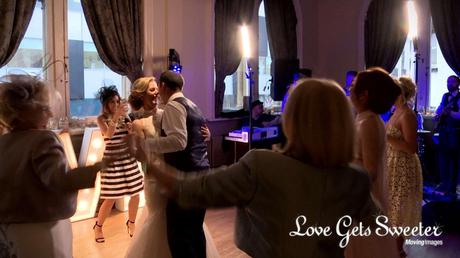 I had an amazing time filming this gorgeous wedding and I can't wait to be back at The Racquet Club in a few weeks. Liverpool is a city I love so much so if you're planning a wedding somewhere in this incredible city and are yet to find your perfect wedding videographer why not get in touch…?
Wedding Church Ceremony: St Peter and Paul's, Crosby
Wedding Reception: The Racquet Club, Liverpool
Wedding Photographer: Matthew Rycraft
Wedding Band: The 29 Degrees