So, even though it's still near freezing here and we are sitting under feet of snow and expecting more (AACCKK!), we are on the right side of Winter and Spring is only 6 days away!
Best. news. ever.
And, Heidi Swapp and her team (including me!) are sharing some super-cool fresh ideas for using stencils on cards!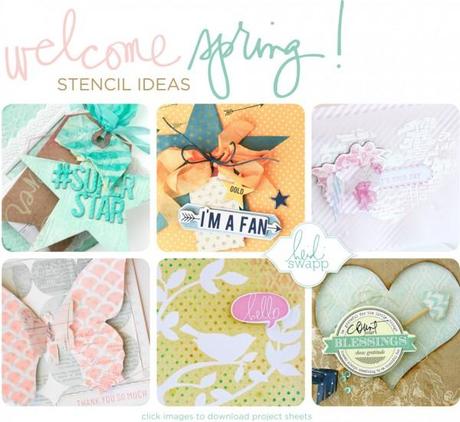 Heidi is offering downloadable instruction sheets for each card HERE...
But I wanted to quickly share the card that I made for this fun spring project...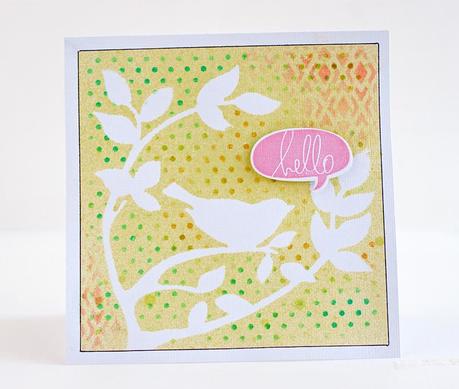 I had a great time playing with Heidi's new stencils and inks while I was making this card. But I gotta admit...I kept screwing up. I kept thinking of steps I should have taken, things I should have done first, or after, or whatever...but in the end, I'm really really happy with the result.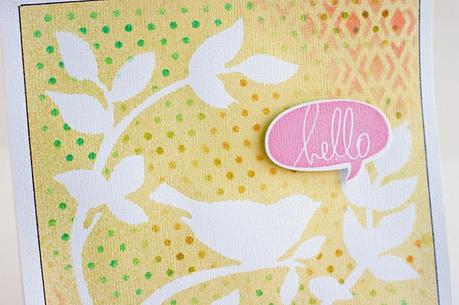 Head on over to Heidi's blog to get the instructions for this, and 5 other!, springtime card projects...