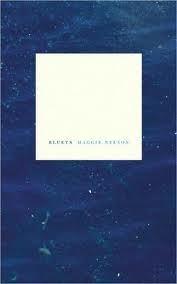 Just a reminder that the first creative non-fiction book I'll be reading – hopefully with some of you – will be Bluets by Maggie Nelson this coming Sunday, 21st April. If you'd like to join in there's still time, as it is a mere 95 pages with a lot of white space, and very, very good indeed.
And a couple of other features lined up: the first is a Week of Espionage, which will happen here over the second week in May (5th – 12th). There have been so many intriguing spy novels published lately that I couldn't resist lining them up like skittles. I'll be reading The Girl From Berlin by Elizabeth Wilson, Red Joan by Jennie Rooney, A Foreign Country by Charles Cumming, a bit of non-fiction with The Spy Who Loved, the story of Christine Granville, first female spy of WW2 by Clare Mulley, and, if the paperback on pre-order arrives in time, Sweet Tooth by Ian McEwan.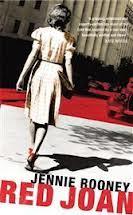 Then during the first week of June (2nd – 9th) it will be Women's Writing Week. You may recall a while back that Dark Puss and I decided to put the issue of gendered novels to the test. Dark Puss asserts that there are no books written ostensibly 'for' women that men cannot also enjoy. As a real challenge, I ought to have prescribed a diet of neat Marian Keyes and Sophie Kinsella, but I couldn't bring myself to do this to him (or to me). So we will be reading and discussing together: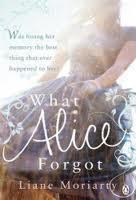 What Alice Forgot by Liane Moriarty, in which a young newly-engaged and pregnant woman slips and bangs her head in an aerobics class only to regain consciousness having mysteriously 'lost' a decade. Now she's a bossy mother of three in the middle of an ugly divorce, wondering what on earth has happened. This is a straightforward genre novel, right in the ballpark of 'women's' interest with a domestic focus. And I think Moriarty is a good writer.
Small Changes by Marge Piercy. I thought I'd hit the jackpot here with this feminist novel about a woman physicist battling to make headway in a man's world. The publication date is 1973, so it will take us back to the middle of the consciousness-raising movement and it won't mince words about male prejudice. But it turns out Dark Puss has read quite a few Marge Piercy novels! Should be interesting nevertheless to see what he thinks of a woman's perspective on the scientific environment.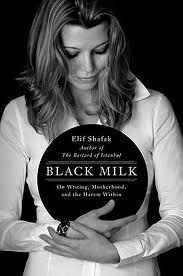 Black Milk; On Writing, Motherhood and the Harem Within by Elif Shafak. I really wanted us to have one properly literary, experimental-ish book, and this memoir by this popular Turkish writer ticked all the boxes. Depressed after the birth of her first baby, Shafak listens in to her internal monologue and finds it breaks down into six 'thumbelinas' who live inside her head and bicker constantly. Their voices are interspersed with those of other women writers who tried, or failed, to combine artistic creativity with motherhood. I'm really looking forward to this one.
If you'd like to join in and read along, please do feel free. And I'll be reading lots of other books by women writers too (don't know what yet, but open to suggestions!).