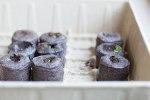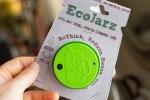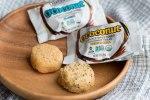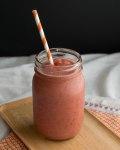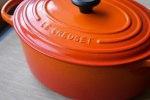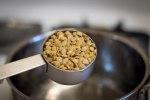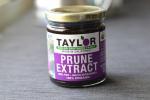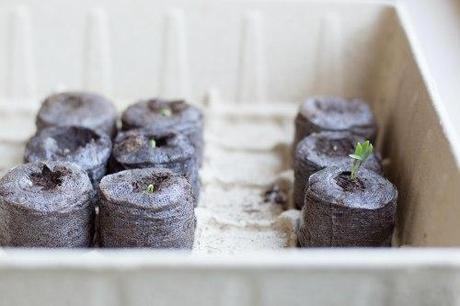 Plantation® Peat Pellet Greenhouse
Plantation® Peat Pellet Greenhouse
I don't have the greenest of thumbs, but my husband does — this week, I was so excited to see little green shoots coming up from these Peat Pellets! They come with their own little "greenhouse" — it's a small (11-inch square), clear-lidded tray that helps trap in warmth and moisture, allowing seedlings to thrive. My husband planted a few jalapeño and cilantro seeds, and we can't wait until we're ready to harvest some peppers and herbs. When they're big and strong enough, we'll be transferring our seedlings outside to larger, modular raised garden boxes. You can just nestle the whole pellet into potting soil, making for an easy transplant.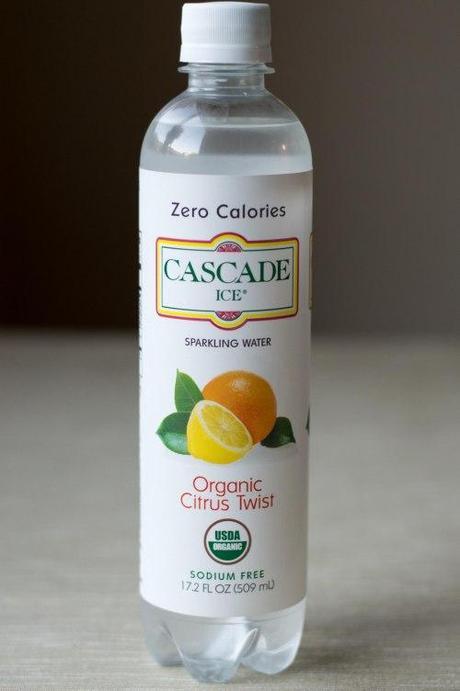 Cascade Ice Organic Citrus Twist
These are super refreshing! The carbonation level is just right, which is nice since I've often found sparkling waters to be too bubbly for my taste. My favorite was the Citrus Twist flavor, which I enjoyed on its own, as well as mixed with cranberry juice for a mocktail treat.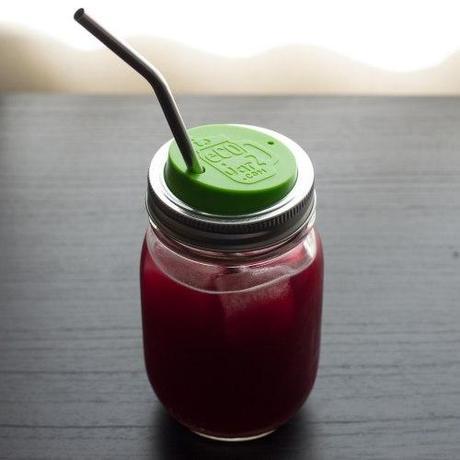 EcoJarz Small Mouth Silicone Drinktop and Stainless Steel Straw
Speaking of that mocktail, I enjoyed it in a stylish and functional jar-turned-drinking-glass, thanks to some fun new accessories from EcoJarz. The silicone lid sits on top of a standard mason jar (they also have a size for wide-mouth jars if you prefer), and the screw-top band holds it in place. They also sell stainless steel straws, a fantastic alternative to the disposable kind. I've been taking my little EcoJar with me all over the place, and it's encouraging me to sip more water during the day. Next week, I'll be reviewing some of their other products, including a genius little whisking attachment — stay tuned!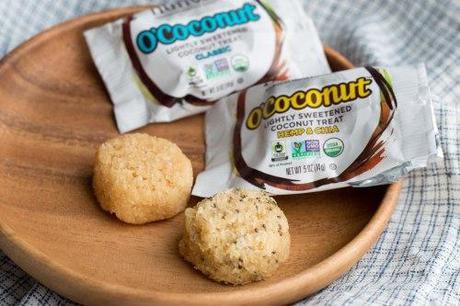 Nutiva O'Coconut Snacks
Nutiva O'Coconut Snacks
Nutiva has been making great coconut oil for some time, but more recently they've gotten into the snack game as well. I'm so glad they did, because I absolutely love their O'Coconut bites. They remind me of macaroons (the Passover ones, not the dainty French variety), except with a fresher, cleaner coconut flavor. At 60 calories each, they're just big enough to satisfy a sweet craving. They come in two varieties, Classic and Hemp & Chia, which has a little extra crunch from the seeds.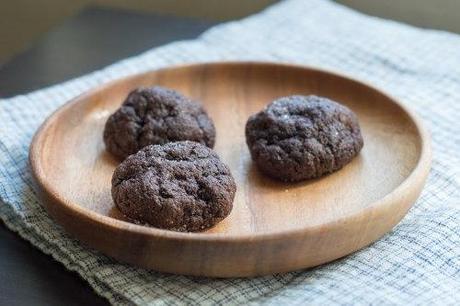 Among Friends Gluten Free Double Chocolate Cookies
Among Friends Gluten-Free Chocolate Chocolate Chip Cookies
I whipped up a batch of these for a ladies' get-together, and they were a big hit. More like a brownie bite than a cookie, they cook up soft ahd a little chewy. The flavor is rich and super-chocolatey. Oh, and they took me about 20 minutes to make, from start to finish — you just add eggs and butter to the mix, stir it into a dough, roll into balls, and bake. Among Friends, you've got a winner here! Next time, I think I'll push the dough into a mini-muffin pan for brownie bite-like treats.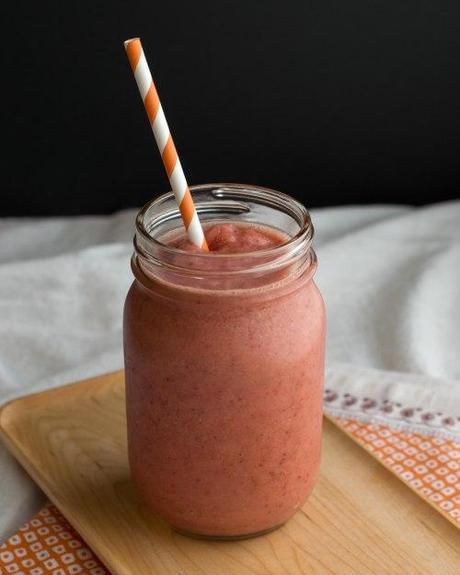 Vegan Strawberry Orange Julius Smoothie
Nielsen Massey Orange Extract
I'd used Nielsen Massey's vanillas before, but the orange extract was new to me. I decided to try it out in my recipe for a summer smoothie, the Vegan Strawberry Orange Julius. The orange extract really helped bump up the flavor, eliminating the need for tons of extra sweetener. Next, I'll have to try it out in a shortbread recipe (thanks to Cheryl for that idea!).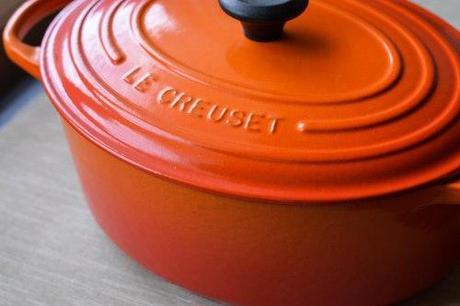 Le Creuset 3 1/2-Quart Oval Dutch Oven
This thing is so darned cute. Thank you, Aunt Janet, for getting us such a beautiful wedding present! I just love the even heat, easy-to-clean enamel interior, and perfectly classic Flame color of my new Le Creuset 3 1/2 Quart Oval Dutch Oven.
For a first recipe in this pretty pot, I made a simple but flavorful lentil soup. I look forwared to baking breads, simmering stews and braises, and putting together some delicious vegetable tians this summer!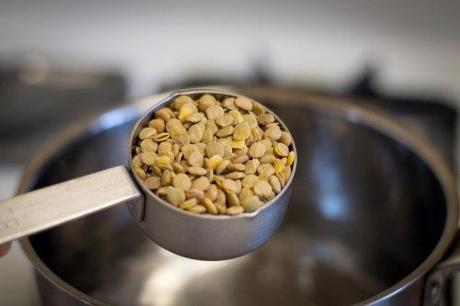 TruRoots Sprouted Green Lentils
TruRoots Sprouted Organic Lentils
I'm always looking for new sources of vegetarian protein to incorporate into my diet. When I spotted these sprouted lentils at the Winter Fancy Food Show, I was happy to take a bag home! They reminded me of my college days, when I'd always have a jar of sprouting mung beans or lentils out on the counter, waiting to be folded into salads and stir-fries. Check out my review over at The Kitchen for more info on how to prepare them — they're ready in about 10 minutes.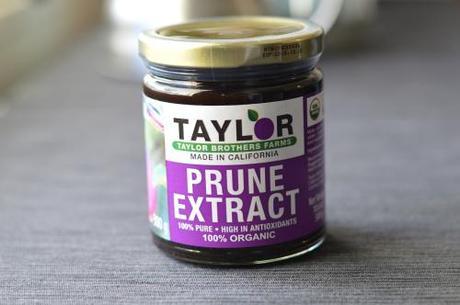 Taylor Organic Prune Extract
Taylor Organic Prune Extract
It seems like there are tons of natural sweeteners coming out these days. Prune extract is one of my recent favorites — it's just prunes in liquid form. With a thick, syrupy consistency, it's great for making your own plum sauce, adding a dose of sweetness (along with iron and potassium) to smoothies, and mixing into barbecue marinades. I used mine for a stirfry of ground turkey, mushrooms, and carrots, and it gave the ingredients a beautiful glossy sheen and lots of flavor. Served on lettuce cups, it was a great light lunch.
Whether I'm sent a product free of charge or have purchased it myself, all opinions are my own. Samples provided by Cascade Ice, EcoJarz, Nutiva, Nielsen Massey, TruRoots, and Taylor Brothers Farms.