One of the only things I find difficult about fashion is transitioning from season to season. Luckily, the fashion industry itself has now evolved to include more than the traditional Spring/Summer and Fall/Winter collections; we now have "Pre-Fall" that gives a preview into the upcoming trends that will be in the main F/W show, and "Resort" collections which offer a glimpse of that designer's point of view with year-round clothing pieces. Resort wear, sometimes referred to as a cruise collection, originally started with couture designers and other upscale brands that designed small collections for their exclusive clients who spent their cold winter months vacationing in warm weather climates and could not find appropriate clothing in stores at the time. Now, more and more designers are creating resort collections to always have seasonally relevant clothing accessible and bridge the gap from season to season.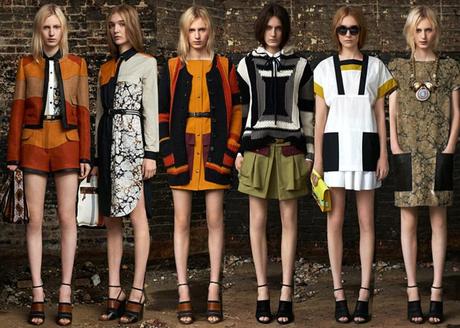 Proenza Schouler Resort 2012- a collection comprised mostly of separates, the design duo of Proenza Schouler used the color blocking fad from Fall '11 and infused more saturated colors and warmer silhouettes from Spring 2012.
Though the shift from summer to fall and from winter to spring are much more drastic, we can still treat the upcoming cold winter months as something new and fresh to give us, and our wardrobes, some inspiration. Trending colors find new shades, textures and layers get much more play, and sometimes pieces from just two or three seasons back all the sudden fit into the look that is here and now. Fashion is a fast paced progression of finding a trend or look we love and making it unique and new all over again.
I have a habit of creating a style board for inspiration that I change up with new photos every season and place right by my closet. These editorial photos and style snapshots help me remember old pieces I have that are new again, thanks to a new season, and remind me what I want to add to my closet. Since I have posted some of my favorite photos from my personal style board in previous transitional seasons (here & here), I thought I would bring you another list of fashion "moments" that give you a glimpse into the Winter 2011 season. Enjoy!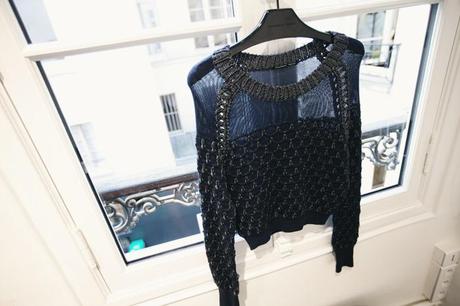 Who knew a good chunky knit could also be so sultry? Sheer panel sweater in my favorite shade of navy by Oliver Theyskens X Theory.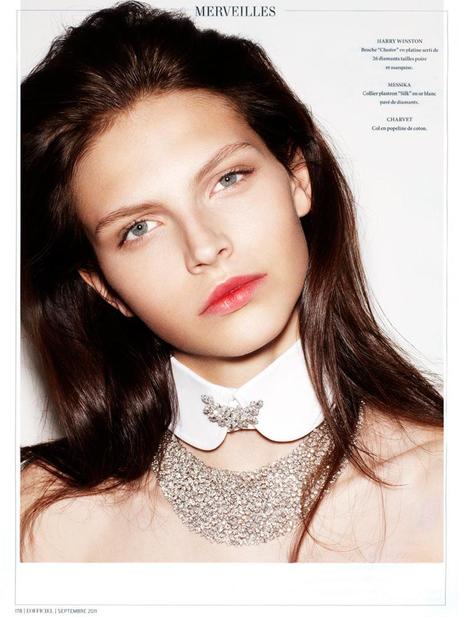 The beauty editorial in the September issue of L'Officiel Paris was magnificent! With an array of white collars all adorned in sparkling diamond baubles, it is the perfect image to get in the glitzy holiday spirit.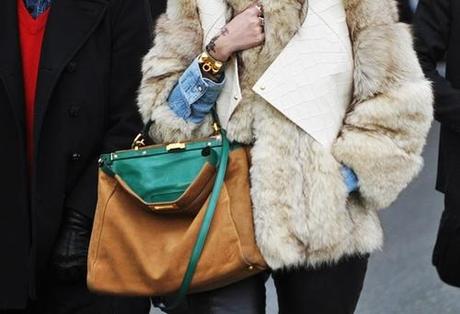 Street style fashion that is beyond major! A fur coat, crocodile vest, denim chambray shirt already score pretty big style points. But that two-tone camel and bottle green satchel really puts the cherry on top!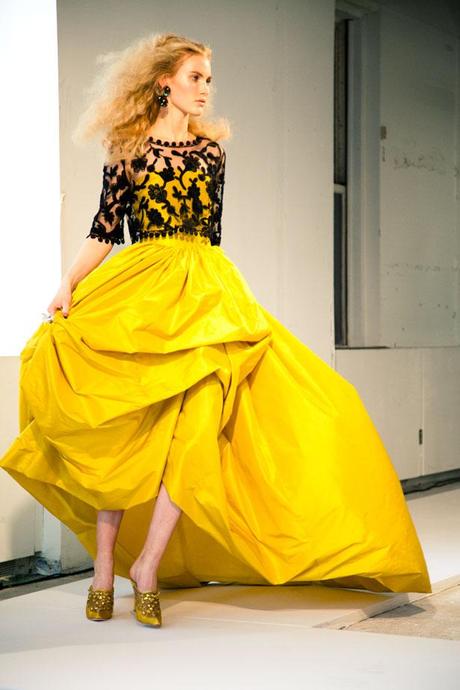 I've made a pact to start wearing more mustard yellow and marigold orange hues based on this photo alone! Who knew yellow could be so wintery, lavish, and elegant? A look from Oscar de la Renta.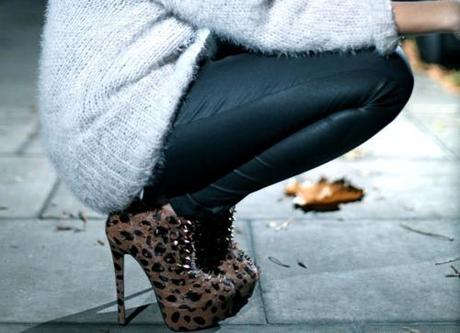 A dream winter wardrobe: leather leggings and a cozy, oversized sweater; I would even sacrifice comfort for style if it meant owning these studded leopard heels!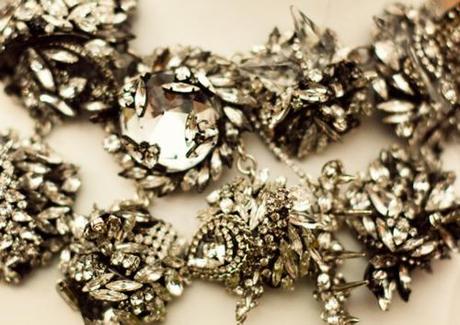 Vintage baubles that remind me the era of minimalism is finally over! Bring on the bling!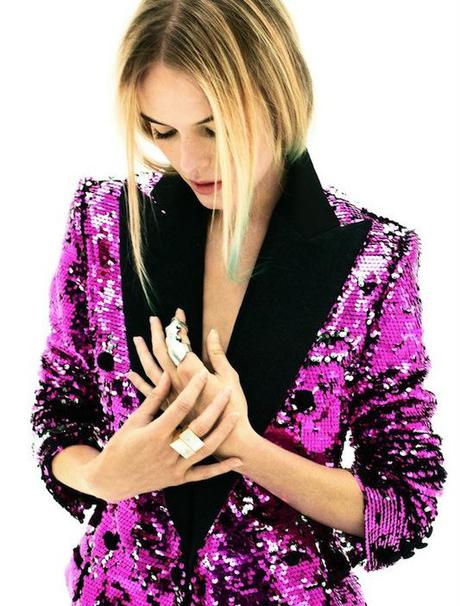 Style icon Kate Bosworth rocking ALL of my most favorite trends of the moment: menswear, bright purple, dip-dyed hair, and silver hardware jewelry. Picture perfect!
What inspires you when you go shopping or get dressed? Share with us your favorite photos or personal style looks that you have created to get yourself from season to season!