Today we are taking a break from our usual Wordless Wednesday post to share a few special words about our dear Golden friend, Sugar from Golden Woofs who crossed the rainbow bridge last week.
Although she lived across the country and we never got to meet her and her mom, we feel like we did. Her posts and photos brought us so much Golden sunshine, we are truly going to miss seeing them.
Just last July, we were honored to help Sugar celebrate her 15th Birthday on Instagram and what a fun celebration it was. It was so clear to see how many lives she touched and how much joy she brought to others.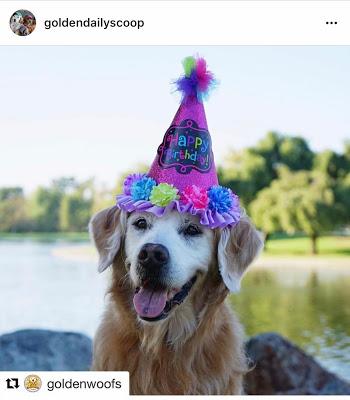 Thank you Rosalyn for sharing your beautiful Golden girl with us, we will forever remember that smile and will always see the good and beauty in every single day.