How many of you remember the days when you received numerous unsolicited faxes and telemarketing calls? I will bet that you are still receiving them.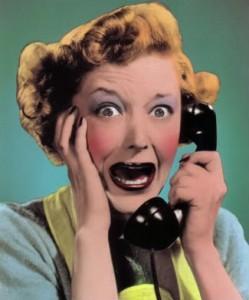 Several years ago, the Federal Government instituted a "Do Not Call List" Program run by the Federal Trade Commission.  It still exists. The web site for entering your phone number to avoid these calls is https://www.donotcall.gov/. It is ineffective.  Telemarketers do not pay attention any more to whether or not you have entered your phone number. I presume this has happened because they have not been pursued by the government for failure to adhere to this list. The idea was for members of the public who did not wish to be annoyed by unsolicited telemarketing calls to enter their phone numbers, and for telemarketers to obtain this list for the National registry complied, and then to avoid calling those numbers listed on pain of Federal retribution penalties for this failure. As a person getting unsolicited calls daily once again despite my entering complaints on this web site for the past several months, I must presume that the Federal Government is not pursuing enforcement of the penalties for failing to adhere to the law by telemarketers. Daily robocalls to change my  credit card, change my medical insurance, and others are becoming so annoying once again that there can be no other explanation.
The web site lists the following information for businesses that use phone solicitation:
"A company that is a seller or telemarketer could be liable for placing any telemarketing calls (even to numbers NOT on the registry) unless the seller has accessed the registry and paid any required fees. Violators may be subject to fines of up to $16,000 per violation. Each call may be considered a separate violation."
In the interest of fairness, they have also included the following:
The TSR has a "safe harbor" for inadvertent mistakes. If a seller or telemarketer can show that, as part of its routine business practice, it meets all the requirements of the safe harbor, it will not be subject to civil penalties or sanctions for mistakenly calling a consumer who has asked for no more calls, or for calling a person on the registry. To meet the safe harbor requirements, the seller or telemarketer must demonstrate that:
it has written procedures to comply with the do not call requirements
it trains its personnel in those procedures
it monitors and enforces compliance with these procedures
it maintains a company-specific list of telephone numbers that it may not call
it accesses the national registry no more than 31 days (starting January 1, 2005) before calling any consumer, and maintains records documenting this process
any call made in violation of the do not call rules was the result of an error.
I  am certain that this loophole is  been used by the companies, or that the FTC is simply so inundated by complaints that it has given up trying to enforce the law. ABC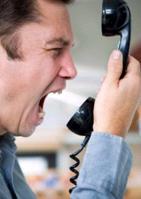 news has reported that "the FTC figures show since the registry began, consumers filed an average of a million complaints yearly, more than 8 million in all. Yet, the I-Team discovered the FTC took action only 78 times. That's an average of 10 enforcement actions a year. This seems to me to be outrageous since I am getting calls daily! I have stopped registering complaints with the FTC. Just too tired of inattention by them.