This is the home of Jess Loraas, a photographer and competitive show jumper, based in Calgary.
I love the clean, simple lines to everything - but it doesn't lack "prettiness" which I also like.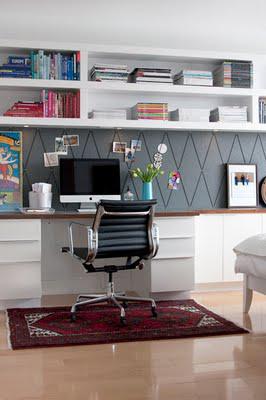 One day I must have a home office as efficient and beautiful as this one. Believe it or not, it's in her guest room...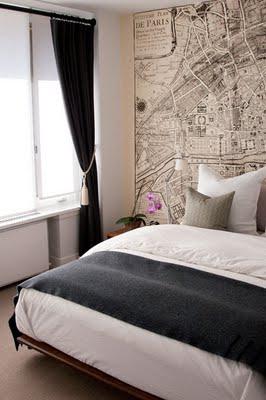 SO pretty! Crisp, stark bedding keeps focus on the Paris wallpaper, which she had custom printed.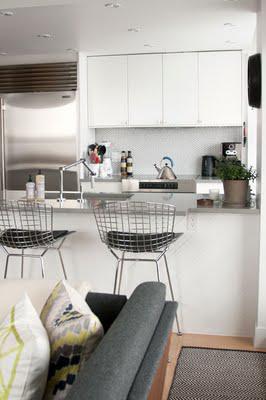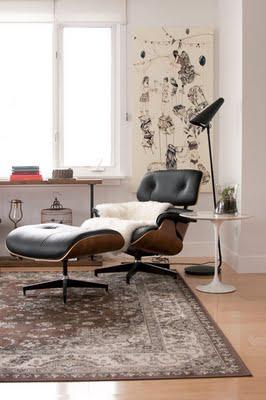 I love seeing oriental rugs with the mid-century modern furniture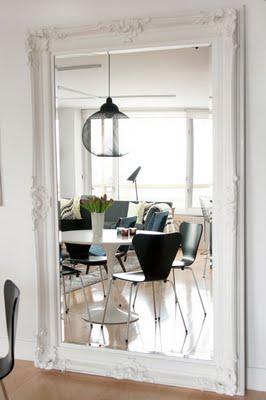 *adore* I'm all about large mirrors just leaning against the wall- it creates a posh feeling while still being laid back...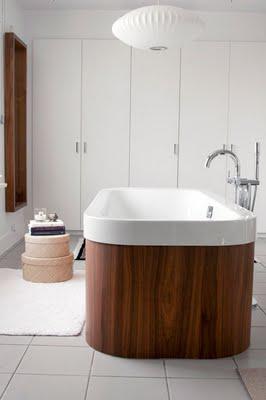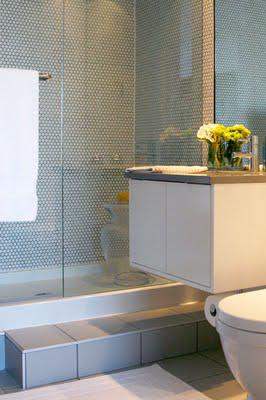 via Design*Sponge