One of the essential areas in the house is the kitchen. It is one of the places in a house that people often go when they visit. A kitchen is more than just where you prepare your food or where you cook.
Sometimes, people place their washing machines in a small place in the kitchen. Also, does your family eat in the kitchen too? If so, where do you want them to enjoy their meal?
There are different types and ways on how to design the best kitchen you have ever wanted. Considering how you would have imagined it, you can choose whatever design that suits your interests. Here are some kitchen layout ideas you might want to have.
U-Shaped
Do you have an extensive space in your kitchen? Do you need a storage area and a place to eat in the kitchen? Then the U-shape layout is the most suitable kitchen design for you.  The U-shape has spacious areas where you can have different kitchen countertops and workspaces.
You can add an island in the middle where you can eat if you want to enjoy your meals  in the kitchen. This type of kitchen layout also enables you to maximize all the extra space in the area.
For instance, you can have a separate station for cooking only, a station for preparation and, a station where you can eat freely. On the other hand, you can do anything you wanted on the space in the middle.
L-Shaped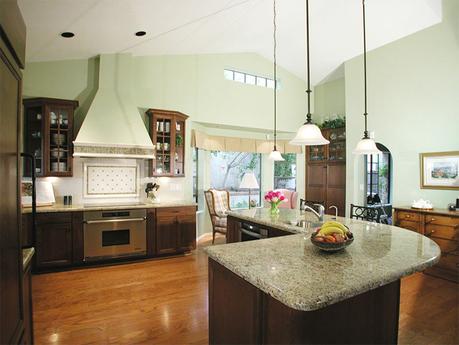 The L-shaped layout in the kitchen will give you more privacy when cooking and forces out the traffic in the work area. This kind of design is one of the standards and classic kitchen layouts. If you want interaction with your guests and family, you can choose an L-shaped kitchen design with an island.
L-shaped kitchens are practical because they have a structure that is perfect for decorating. This type of design also highlights plenty of open space where you can put small details of decors and necessary hardware.
Corridor Style
Corridor or galley type layout is one of the traditional ways to design a kitchen. From the word itself, this type of kitchen layout is a corridor type which has a hallway. The space of the galley may be narrow, but that doesn't mean you're options are limited.
There are different ways to have a galley type kitchen. You may choose to have a spacious corridor for a better movement. Two parallel countertops distinguish this type of layout, with a walking area in the center.
Zone Type
A zone type kitchen breaks up different areas for different types of activities. This style is suitable for kitchens that have a wide range of space, preferably for big houses. In this design, there are different stations for cooking, baking and eating. It's practical for people who want an organized way of seeing their kitchen.
Zone type layouts are a modern approach for kitchen designs. Activities are encouraged in this design, from cooking to eating, from homework to hangouts and, from interactions to charging gadgets.
Island Style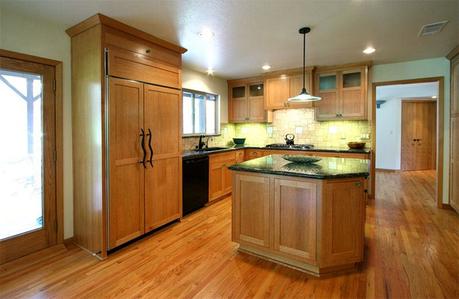 An island type of kitchen is one of the typical designs nowadays. This kind of layout may be portable or permanent, and sometimes it requires electrical service for cooking. Also, a kitchen island is functional for many kitchen spaces.
You can also choose your desired style and design that suits your taste. Decors, accessories and colours are aspects that should be acknowledged when you select an island type of kitchen.
Takeaway
Choosing the best kitchen layout is one of the best and exciting things to do when you have a new home or when it comes to renovating your kitchen. These examples are the classic and traditional types of kitchen.
For more designs and samples, you can visit Floform showroom in SLC. This online website can help you decide on what model is the most suitable for your family and your house.