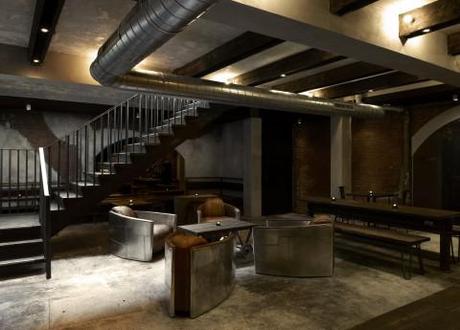 The bar at Dabbous
Despite my customary morning espresso, I seem to be most alert during the extremes of the day – very early or very late. A daytime exception to this rule is lunchtime. Having overcome the bleary eyed morning to a state of enjoyable wakefulness, I find lunchtime marks that moment in the day where good food and lively conversation are most welcome.
On a recent summer day, my friends and I met at Dabbous, near Goodge Street off Tottenham Court Road, seeking out a relaxed spot at which to sit, eat, chatter and cool off from the sun. On arrival, we were greeted by Dabbous co-owner and cocktail expert, Oskar Kinberg. He took us through the cocktail menu, which boasts a number of unique tipples, including some inventive beer-based concoctions offering unusual flavours such as acacia and Tonka bean.
The food was equally interesting and yet unassuming, so conversation could continue without the more reverential manners usually required during more serious set-course lunches.  Across a very happy hour, my friends and I dined on a selection of dishes which included chicken wings infused with garlic mayonnaise and fenugreek, coddles egg with mushrooms and smoked butter, Iberico pork served pink with acorn oil infused praline, turnip tops with home made apple vinegar and a Wagyu steak sandwich with tobacco and onions pickled in wheat beer.
What to wear when you're there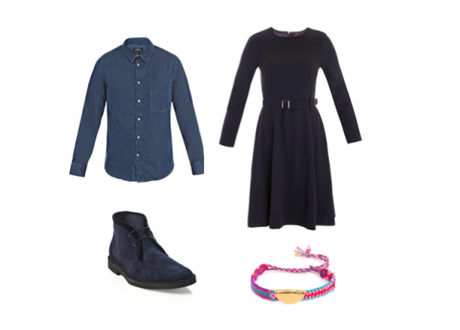 Clothing from www.matchesfashion.com.
Back at home, I found myself leafing through a book of photographs that captured artists at home in their respective kitchens. The photos featured figures such as Frieda Kahlo and British cook Elizabeth David, and though each woman's kitchen boasted an individual style and atmosphere, both photos emphasized the idea that the enjoyment of food is heightened when one can also revel in their surroundings.
Seeing these photos, I felt invited to cook, create and entertain, to create a vibrant scene reminiscent of Dorothy Parker and friends at their New York roundtable. This daydream notion put me in mind of a sentiment expressed by Louise Bourgeois in her 1950 diary: "Everything pays dividends except dreaming. Dreaming softens you and makes [you] unfit for daily work. It is difficult to be an artist and close the door to dreams."
That may well have been true for Bourgeois, but for me, this daydreaming often leads to long, luxurious lunchtime meals, where my friends and I can share news, reveal upcoming creative plans and enjoy each other's company whilst feasting on delicious dishes – some of the most important things that lunch has to offer.
How to create a luxurious lunchtime venue in your home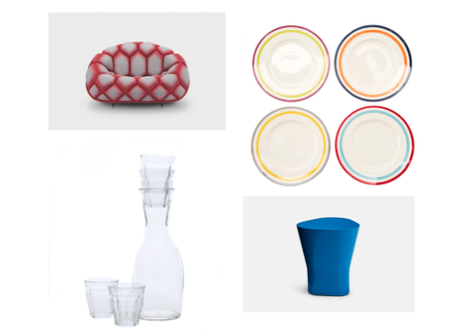 Furniture, www.establishedandsons.com; Cutlery/Glassware, www.pedlars.co.uk.
 Charmain is the creator of London On A Plate app, recently named by the London Evening Standard one of the city's best foodie apps.