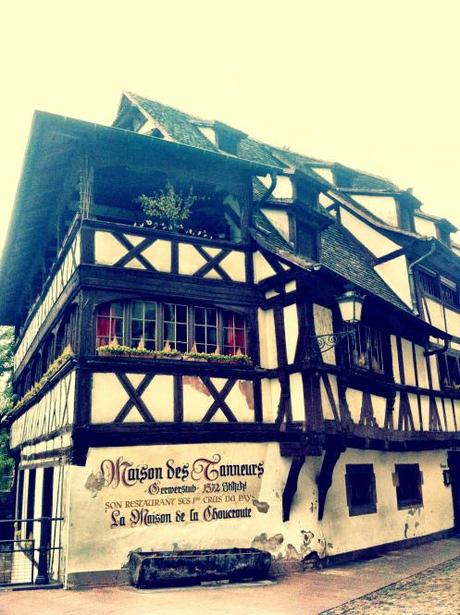 Combining our much needed vacation with quality family time, we ran into a small dilemma of wanting to explore new places without spending too much time getting there and back. But thank God it's Europe – medieval gems of historic and cultural significance can be found practically everywhere, especially if you're conveniently located in the heart of the continent.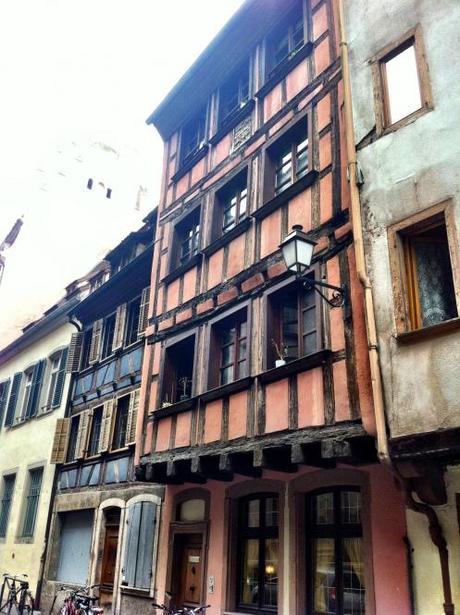 So one morning we decided to cross the border (do they still exist?) and visit Alsatian Strasbourg, a region that long has been a stumbling-stone between Germany and France. But even after surviving numerous wars and upheavals, the city of Strasbourg just blew me away. With its colorful rustic houses crisscrossed with their petrified wooden baulks and huddled together on the banks of River Ill, Strasbourg is unlikely to leave its visitors untouched by its unique beauty.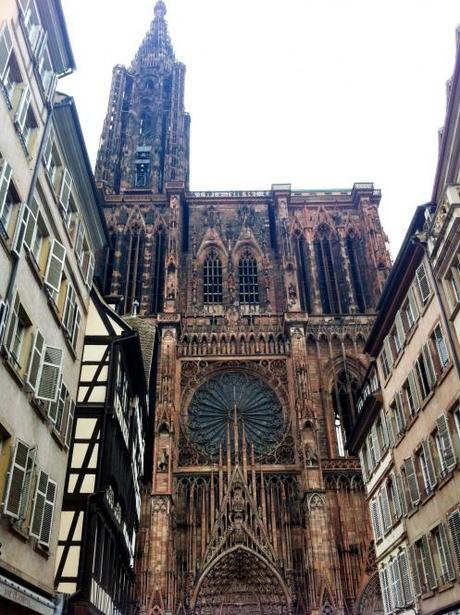 The Cathedral of Our Lady of Strasbourg would probably be the main tourist attraction. I have a thing for medieval European cathedrals; therefore I could stand there forever soaking up the amazing energy of antiquity. Rising up to the skies, this marvelous giant simply takes your breath away.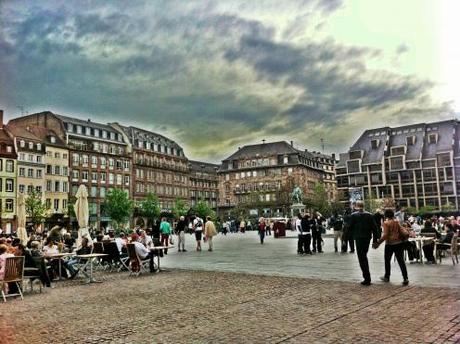 Everything is incredible about Strasbourg. But besides its cobblestone bridges, towers, quays and plazas, there's one thing that makes visiting this city even more worthwhile. Yes, you're right – it's the famous Tarte Flambee, or Alsatian flatbread with bacon, caramelized onions and cream. You've gotta try it – it's absolutely to die for! And please, don't go all healthy and ask for no bacon or no cream. That just won't be the same experience.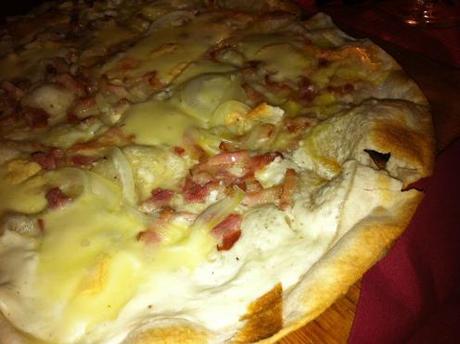 My other favorite hangout place was the cheese shop located not far from the Cathedral. You don't even need its name, because you're in France after all – there are cheese shops on every corner! I think we spent two good hours there, savoring all kinds of cheeses, from the most tender to the stinkiest, leaving with a large assortment, happy but broke.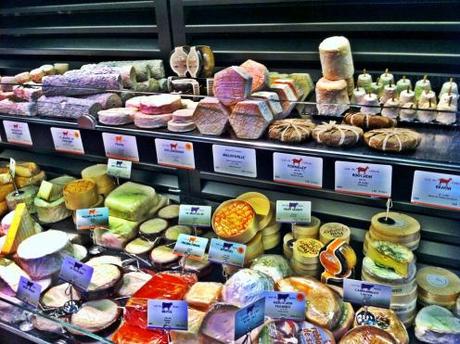 Anyways, Strasbourg has definitely made it to the list of my favorite European cities, and I'd recommend anyone to visit this charming place with a baggage of medieval heritage.