I was very lucky recently to receive an invitation to visit Hodsock Priory in Blyth, Nottinghamshire to have a tour of the garden and see the launch of the snowdrop season in this the Buchanan family's 250th year in residence.  The press release I was given starts by saying "George Buchanan is rightly proud of his heritage", I have rarely read a truer word.  His pride in his home and his family was evident as was his knowledge of the family history.  It was clearly a family event as Sir Andrew and Lady Belinda Buchanan and George's wife Katharine were all there to cut the ribbon and get the day started.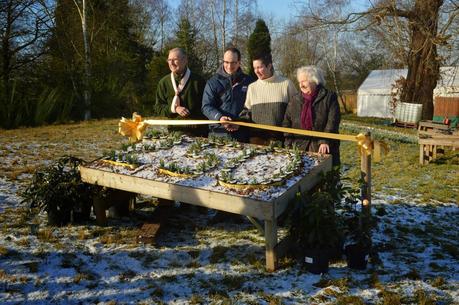 The walk around the woods allowed us to view the large drifts of snowdrops in naturalistic surroundings plus some wonderful mature trees and tree stumps.  It is a nice length of walk and there was a warming fire (apparently the eternal flame of Hodsock that burns the whole time of the snowdrop season).  We were told that the name Hodsock is possibly a derivative of Hods oak.  The estate is close to Sherwood Forest and would have been an area with many oaks in the past, if I wanted to develop this theme I could also mention that Hod is old English for hood, but that would be leading you up a false yet entertaining path.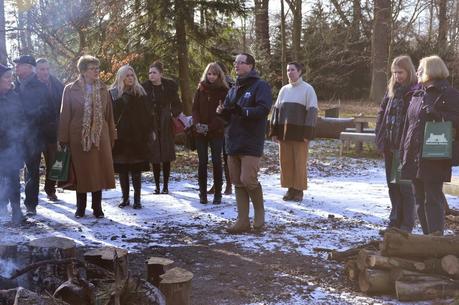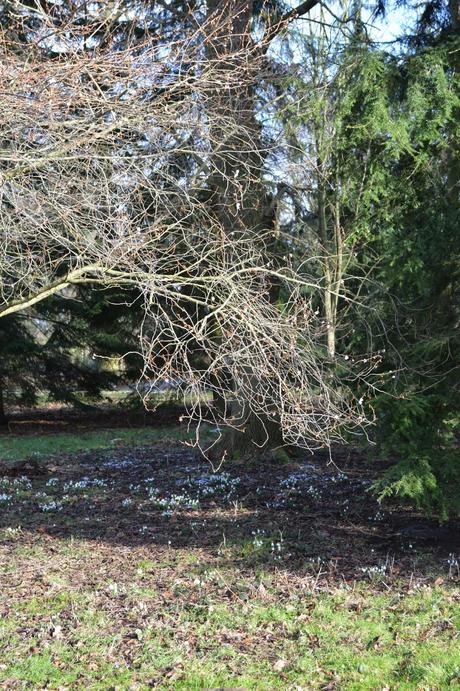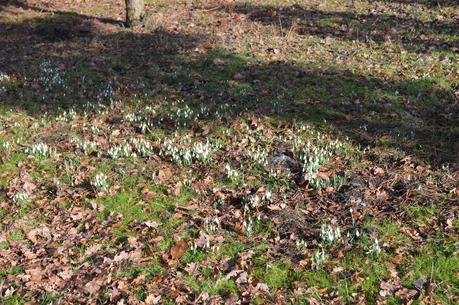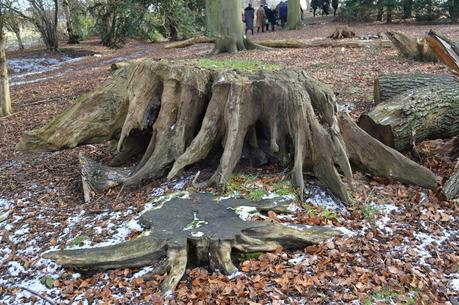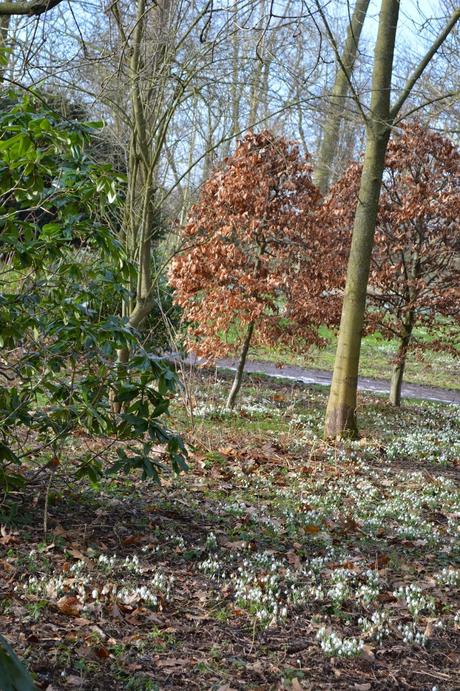 We then moved into the formal gardens.  We had already been told that the house and grounds were very much the work of extraordinary women: there was Anne Chambers  who in the nineteenth century is largely responsible for the home that is now called Hodsock Priory and whose whim it was to call it a priory when it had never had any religious connections at all.  I loved this fact, it immediately made me think of Northanger Abbey and of the gothic novels of the time.  Then came Margaret Mellish who also invested heavily in developing the home.  George also told us of the Land Girls who farmed the gardens in the Second World War and also in the input of Italian and German prisoners of war who were also used as labor.
The formal gardens have now recovered from the farming of war time led under the auspices of Lady Buchanan.  They are clearly a labor of love.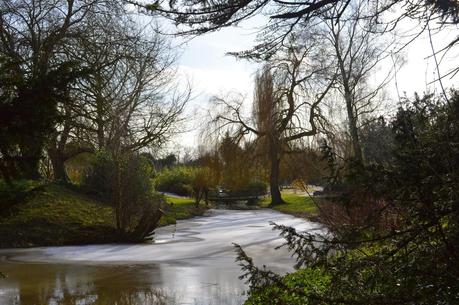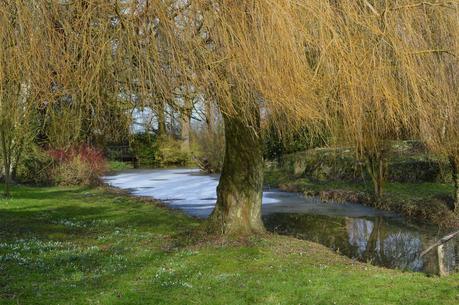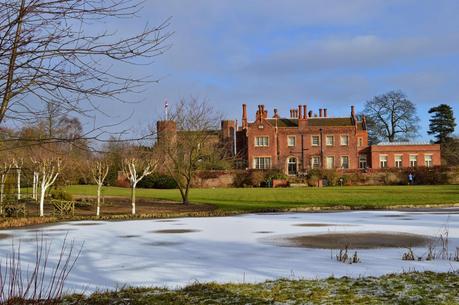 It is a very beautiful place.  The picture above shows how cold it was as the lake had a thin covering of snow.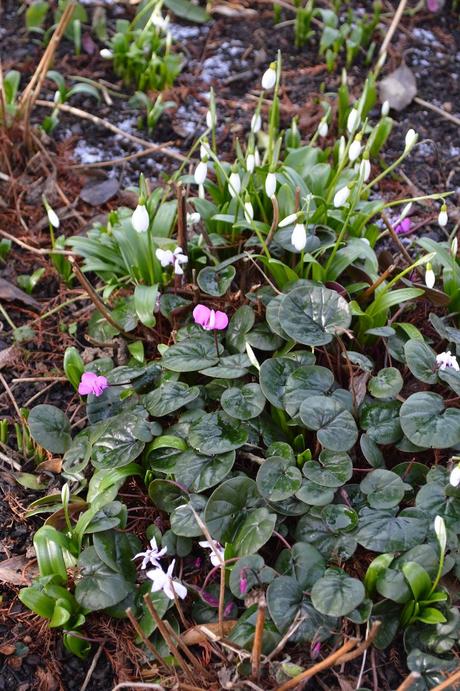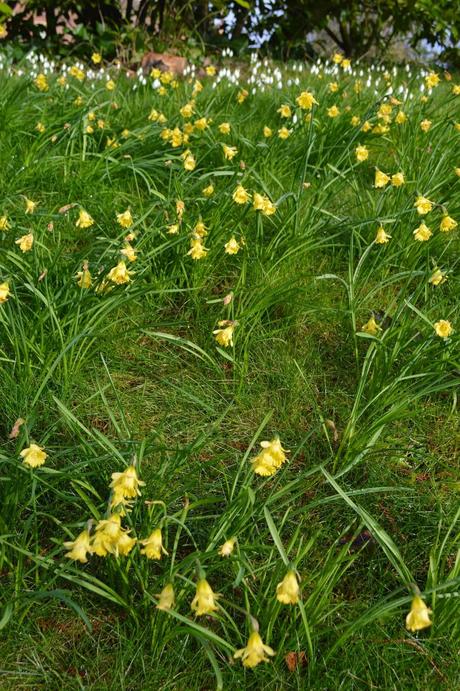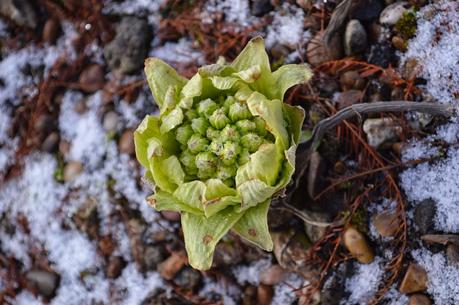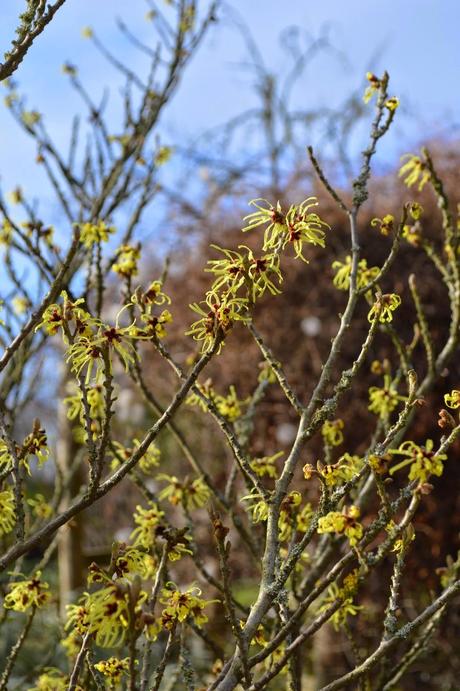 and there is so much more to the garden than just snowdrops.  The walks are skilfully designed to give both color and scent.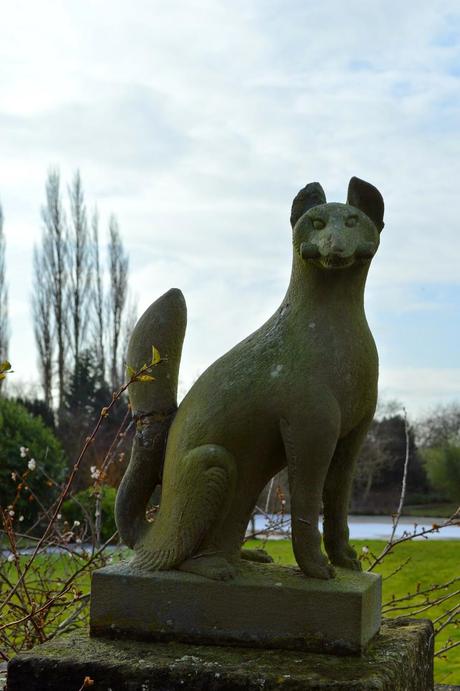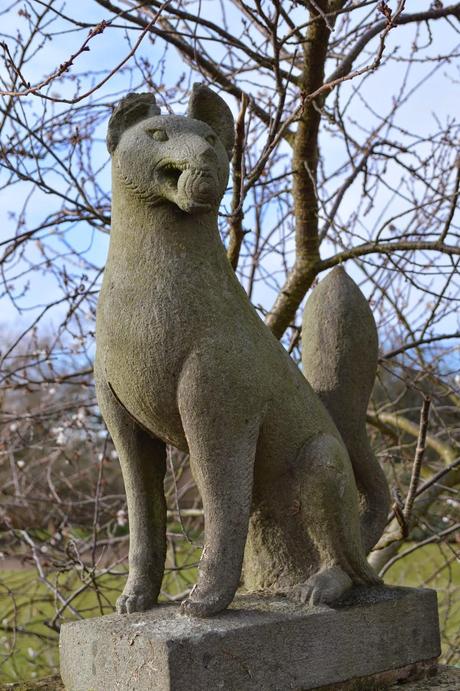 There are statues around the gardens.  I loved these two dogs who I decided were carrying a bat and ball. The one with the bat looks like he has had a tail repair at some point.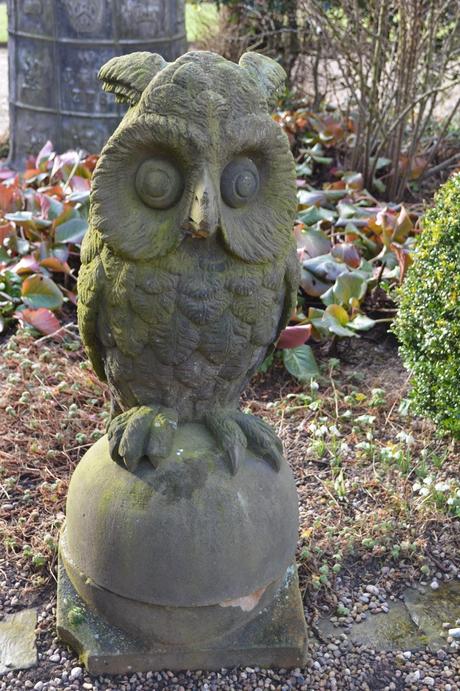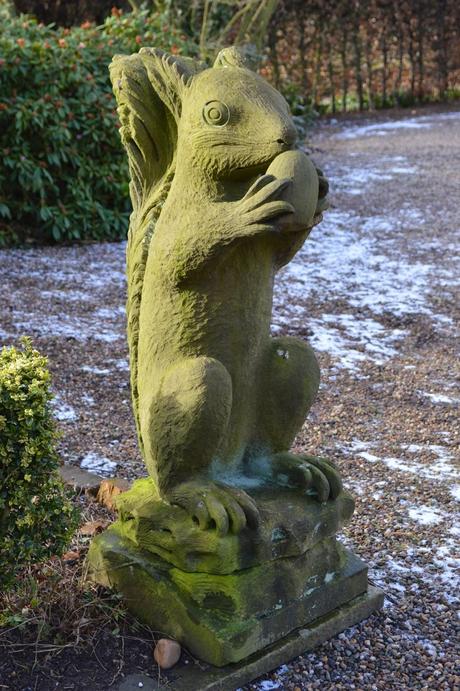 This squirrel and owl are also just completely charming.  Charming was the word of the day, it is a word that suits Hodsock.
Then there were these two garryas.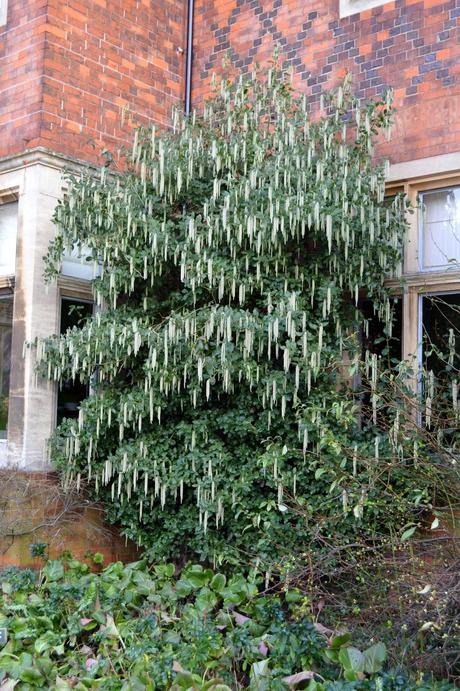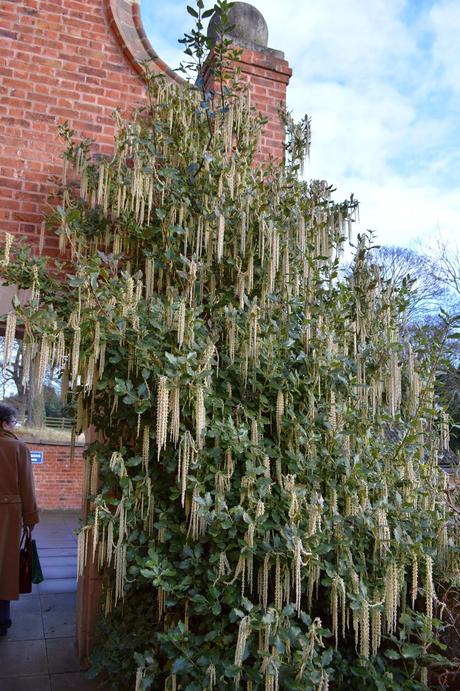 I am on record as not being a garrya fan.  I am on record as saying I find them rather dull.  I recant these words completely and totally, never have I seen such wonderful garrya examples ever.  If my two puny specimens would like to grow like this I would be very happy.
and all the time we were there the sun shone,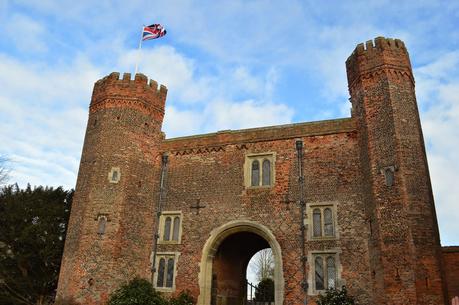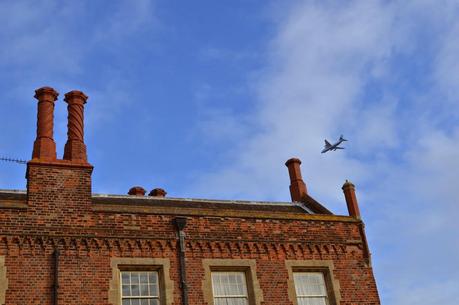 We could not have had better weather for a winter's walk around a garden.  We then went into the house to have a further small tour of the wedding facilities that the house offers.  I have to say it is a great setting for a wedding.  They host weddings all year but the concept of weddings at snowdrop time would make a spectacular background for such a celebration.
We were shown the original receipt for the purchase of the house, it cost £34,000 in 1765.  Just think about that for a moment, just try and imagine how much money that would be in present day terms .............. and don't forget to breathe.  I found a website that converts old money into today's value and it said that it would be equivalent of paying £5,400,000  I have no idea if this is actually true or not, but I thought it interesting.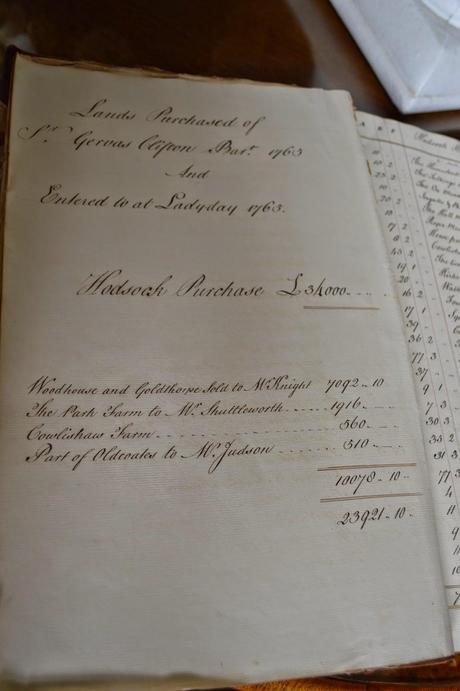 We then watched the ceremonial cutting of the celebratory cake by the eighth and ninth generations of the family (the tenth were at school).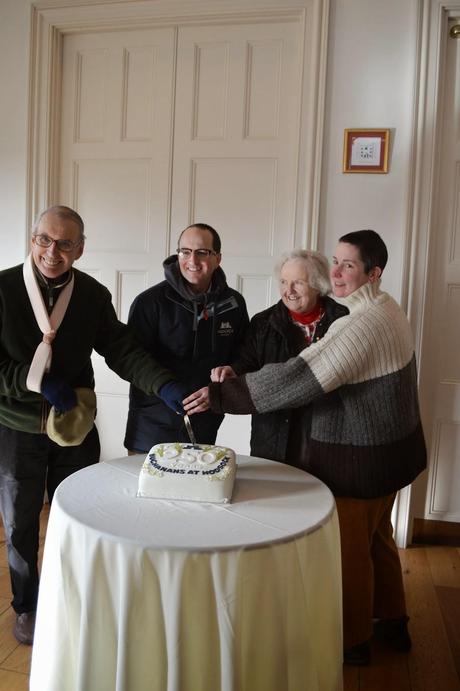 It was an impressive cake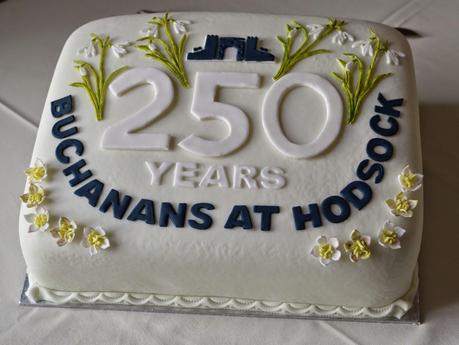 and then I might have accidentally wandered into the nursery area and accidentally bought a few plants.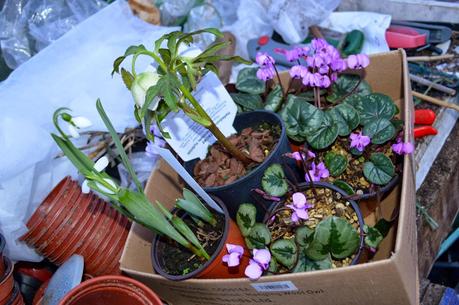 Of course I bought some snowdrops, it is absolutely against the (imaginary) law to visit a snowdrop garden and not buy some.
I have visited Hodsock previously, it was the first 'snowdrop' garden I ever visited probably around twelve years ago.  I did not know what to expect (apart from snowdrops) but never had I seen so many.  I look at the paltry clumps I have in my garden that cannot compare to what can only be described as drifts if not swathes of the white stuff.  It is an inspiring sight.
I finish with a quote from George because I feel it sums up Hodsock perfectly, he said it was a "beautiful landscape that was missing a house".  The house sits in the landscape well and along with the gardens make this a very special place.  I will not wait another twelve years before visiting again.
I want to thank our hosts for a lovely morning, it really was rather special.