Whoever going on a world tour would like to visit as many beaches as possible.They will be quite impressed if they come accross utopian pristine paradise beaches untouched by human crowd say tourists.Few can compete with El Nido in Philippines.The island offers many tours which take you to these remote beaches untouched by human vegetation.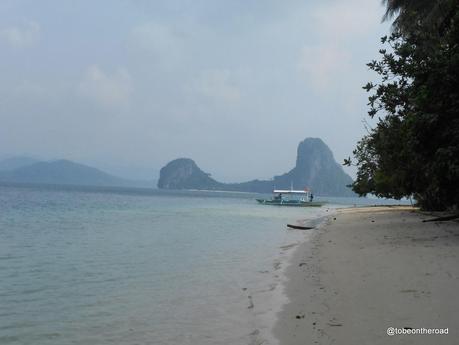 One of the beaches reminds me of Jamesbond Island in Phuket.The locals give many names to these remote hamlets and hence I would like to call it as JI of El Nido.These islands offer a stunning scenery ,quiet place to go for diving and one can do rock climbing if he is adventurous.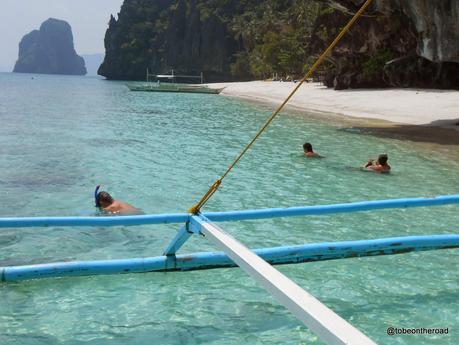 As I did a tour around the island I stopped at a look out point from where I could see the length and breadth of the sea and the mountains running a border along it.With the sun slowly going behind the mountains it is wonderful sight to watch and you do not feel like moving away from this beauty back to your hostel.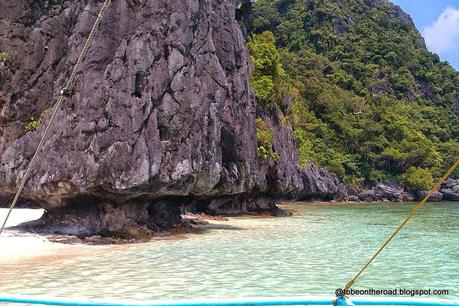 One can sit and do meditation where in you reach the state of self awareness and open to an experience of receiving a bliss and remove all your sufferings and reach a state of directionless.Once you achieve this the whole cosmic world is before you to wander.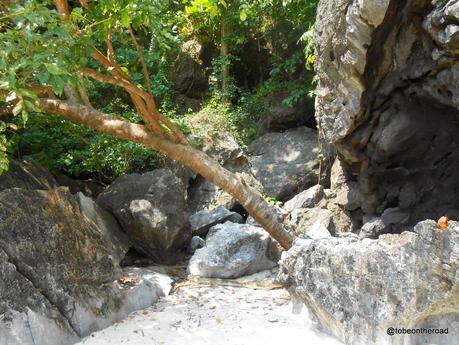 Aware of the real world I started walking and came across a bunch of coconut trees and shambles of a tin shed.Later I came to know that this was the place wherein a few months back a reality TV show crew were occupying and taking shoots for their killing serial.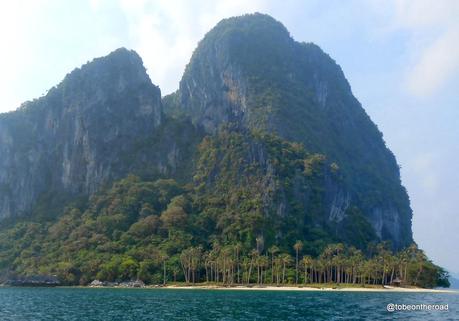 The hike around the Island made me realize how wonderful it is to live with nature away from the city noise forever.Before descending into my boat ,I took the extra time to marvel this magnificent display of nature.One thing I have learnt to appreciate over the years are these type of special moments in traveling. This blog post is the copyright of http://tobeontheroad.blogspot.com. Reproduction in part or full of this blog post is strictly prohibited.All copy rights are reserved.When you happen to view this blog post in other sites please bring it to the notice of CHANDRAS @[email protected] efforts will be greately appreciated.As always ,all opinions expressed here are entirely my own.