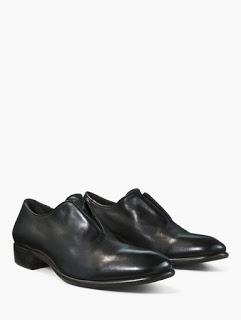 John Varvatos Leather Eldridge Laceless Slip-On
It's an inauguration day, hence the black shoe, but let's move past that and on to a shoe that focuses on the details. John Varvatos' Leather Eldridge Laceless Slip-On shoe is a handsome premium leather slip-on the boasts a one-piece silhouette to the upper with a split tongue silhouette that reveals an inner tongue inside. It's a cool walk into inky layers and a nicely molded silhouette that one can dress up or down. Available now at JohnVarvatos.com.
Category: John Varvatos, Men's Shoes, Mens, Mens Footwear, Mens Spring/Summer 2017, Mens Style, Shoe Blog, Shoeography, Slip-Ons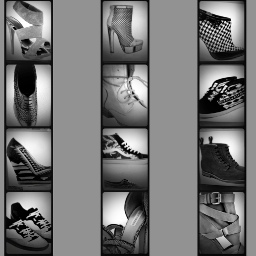 About SHOEOGRAPHY.COM:
Shoeography.com is a daily footwear blog highlighting what's new and what's hot in mens shoes, and women's fashion shoes!